Last week, Netflix indulged our fascination with scams and true crime documentaries by releasing the newest addition 'Bad Vegan: Fame. Fraud. Fugitives'. The 4-part series documents the crazy life of Sarma Melngailis, the once owner of popular establishments 'Pure Food and Wine' (the top raw vegan restaurant in the world at the time) and 'One Lucky Duck', promoting the desired clean lifestyle from 2005-2009. However, the docu-series explores how the once vegan pioneer has since suffered immense scandals in collaboration with her ex husband Anthony Strangis.
The documentary reveals how in 2015, employees began to walk out of her restaurant whilst it was revealed that Melngailis had been stealing millions of dollars from the company, committing fraud, before abdocating with her then husband, Strangis. Melngailis began to be referred to as the 'Vegan Fugitive'. However, the story gets more bizarre as the documentary infers that Strangis was conning Melngailis whilst they were in a relationship, using emotional manipulation to encourage her to take out said loans and commit fraud.
In a baffling development of events, a shock which is expressed constantly throughout the trailer for the series, is that Melngailis was siphoning money from the company to to fund a promie made by Strangis who told her he could make her and her pitbull, Leon, immortal. According to the series, Melngailis' debts accumualted to $6 million dollars.
However, the question everyone is left with after the series is – 'it's crazy', it doesn't make sense, how could this happen?
Melngailis filed for divorce in May of 2018, blaming Strangis for his emotional manipulation and execessive control. In an internview with Vanity Fair she stated he had 'cult-like technqiues, including gaslighting and sleep deprivation' as methods to control her.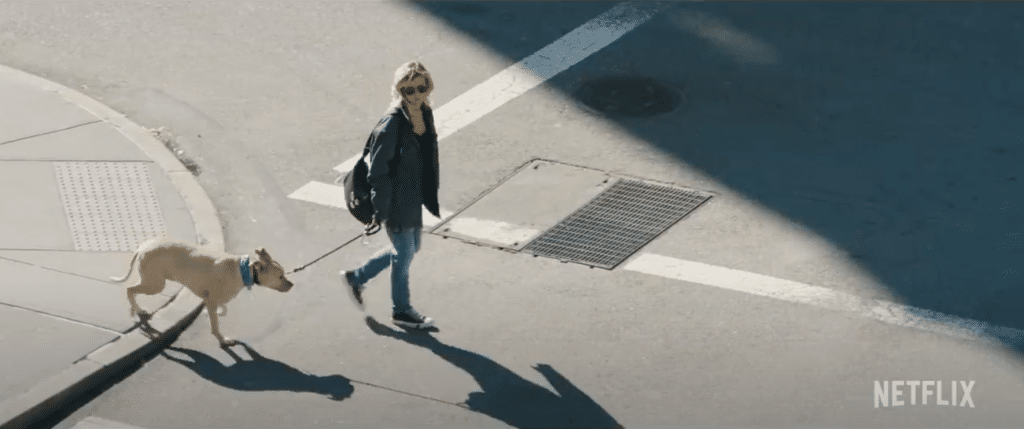 The series was directed by Chris Smith who shot 'Fyre: The Great Party That Never Happened' whilst the executive producers also collaborated on 'Tiger King'.
After going on the run following their fraud at the restaurant, Melngailis and Strangis were arrested at a motel in Tennessee in May 2016 after placing a pizza delivery under Strangis' real name. The chain of events seem to gradually get more shocking.
Since the arrest, Melngailis has plead guilty to a littany of charges including criminal tax fraud whilst Strangis has plead guilty to four counts of 4th degree larcency. Strangis remained in prison at Rikers Island for one year whilst Melngailis served just four months.
As expected from these shows that reveal some of the craziest heists, Twitter's response to this series has been immense. Surprisingly, there has been no sympathy for Melngailis, despite her insistence that she was under immense control and manipulation by Strangis. Similarly to 'Tinder Swindler', the most recent scam documentary preceeding 'Bad Vegan', there is little audience sympathy for these women who get coerced into giving significant amounts of money to these con men.
So there might be many unanswered questons following this documentary series, but if one thing is for certain, our fascination for scams and con artist stories remains at an all time high – perhaps because they peak our feverent curioristy that has been inspired by years of being able to search up all of the answers on social media; our society does love gossip. 
'Bad Vegan' is a four part docu-series available on Netflix now.