In cringey new clip from popular British programme, Your Home in Their Hands, a jazzy home makeover attempt goes horribly wrong.
Your Home in Their Hands was first broadcasted on BBC One in September of 2014. The programme employs amateur designers to redecorate 'desperate homes' using a budget of £15,000.
Most cases of home makeover leave the home owners ecstatic and grateful, but in new clip featuring the remodelling of the home of John and Rachel, the makeover is received with substantially cooler feedback.
When television show host, Celia Sawyer, shows the nervous recipients the first room of their newly modified home, she is met with a lukewarm reaction. The couple comments that the mauve walls are not a colour they would have chosen themselves, but concede that the living room itself looks pretty good.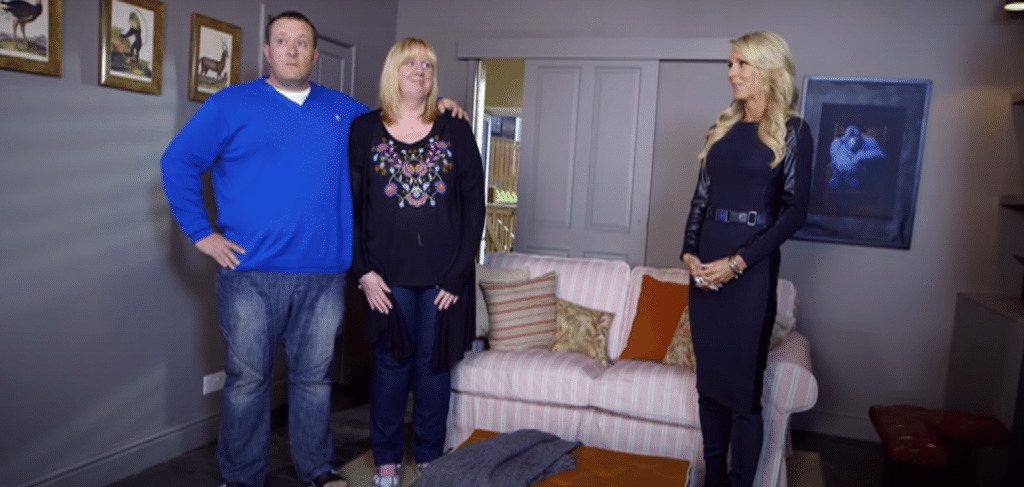 The drama, however, doesn't kick off until the couple is shown into their new bedroom. The presentation of the bedroom is prefaced by the pronouncement that Rachel has specified how she wants the bedroom to be full of mirth and colour.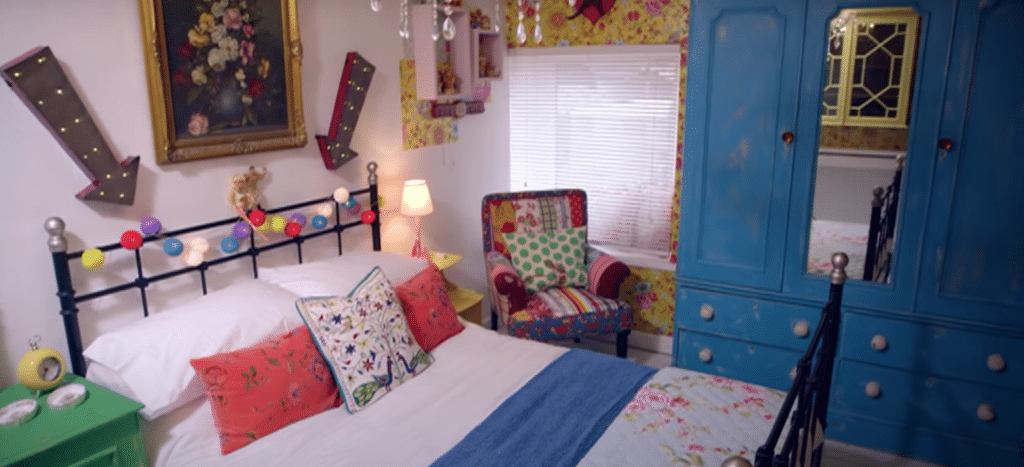 As soon as the couple opens their eyes, it becomes very clear that at least John is unhappy with the state of the room. While Rachel mentions things about the bedroom she likes, John begins to interject with lines such as "It's horrendous," "It's hideous," and "its rank".
And even though the show's host, Celia, attempts to gloss over some of John's aversion by pointing out that Rachel seems quite happy with the room, John only becomes more bitter and agitated.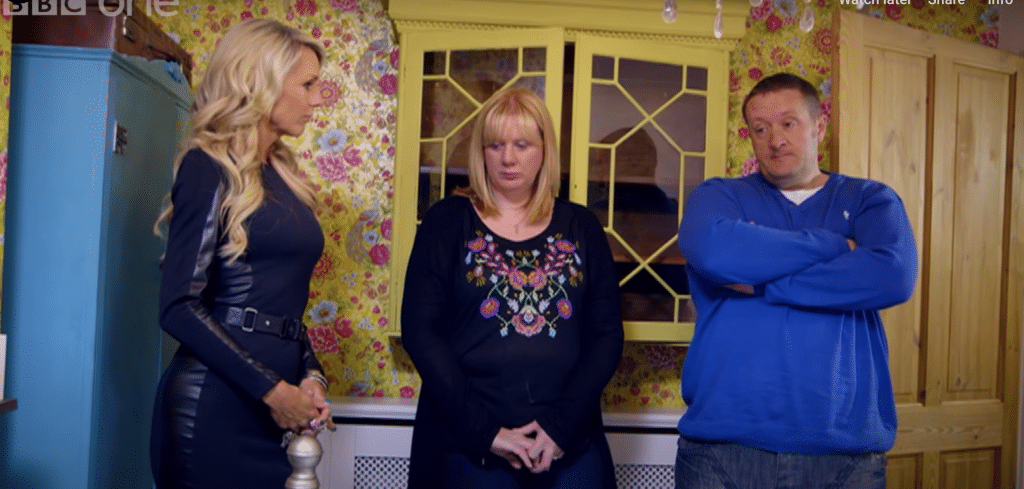 In concluding frame of the clip, Rachel and John provide their final thoughts. Rachel starts with "It might grow on you," to which John scoffs, "Fugus grows. And that's horrible".
Whether you are interested in British reality television, interior decoration, or even cringe-worthy drama, this clip is a must-watch- and if you enjoyed it, head to BBC One to see full episodes of Your Home in Their Hands.