With mixed reviews, Babylon is dividing critics. However, the unpredictable excitement of the film cannot be questioned. Was Hollywood really this crazy? Let's find out about the drugs, debauchery, and scandals behind 1920s Hollywood.
Babylon
Director, Damien Chazelle's Babylon follows a star-studded cast's rise and fall of fame within an ever-changing industry and society. From the silent picture to the 'talkies' that changed cinema forever, the 1920s so-called golden age of movies was a new, exciting, and unregulated industry, driven by excess.
In the 3 hours plus epic, Tinseltown (as it was then known) depicts a dangerous, drug-fueled world in which nothing was off limits for scandalous Nellie LaRoy (Margot Robbie), Manny Torres (Diego Calva) and superstar in decline, Jack Conrad (Brad Pitt). From elephants at parties, multiple deaths on-set, shocking sexual acts, and mounds upon mounds of drugs, Chazelle refuses to hold back on shedding light on the true depravity of the era.
The True Story
Chazelle, in a commentary included in the movie's production notes, says that he "wanted to look under the microscope at the early days of an art form and an industry, when both were still finding their footing…There's a darker side to the story of that transition than [he'd] seen before." However, Babylon has faced criticism for depicting an overblown Hollywood that was not historically accurate. TIME film critic Stephanie Zacharek has commented that "he treats people of this lost era like primitive creatures who just didn't know any better. He's not capturing the past; he's only condescending to it."
So, what is the truth?
While none of the main characters are 'real' people, they are nevertheless inspired by real stories. Sadly, there are countless stories of young women in Hollywood battling turbulent childhoods, sudden fame, and addiction. Margot Robbie has stated that she gained significant inspiration from 'Clara Bow' a vivacious, hardcore Hollywood partyer who never even had a birth certificate as her parents were sure she would not survive. Whilst many stories about Clara Bow cannot be known to be true, rumors circulated of drug-fueled orgies with the USC football team and alike.
Similarly, Torres is based on a myriad of Mexican immigrants who rose up the Hollywood ladder including the wildly successful Rene Cardona. However, perhaps the most precise portrait of a real-life 1920s star in Babylon is the portrayal of Lady Fay Zhu (Li Jun Li) who is based on the first Asian-American film star – Anna May Wong – who was similarly rumored to be bisexual.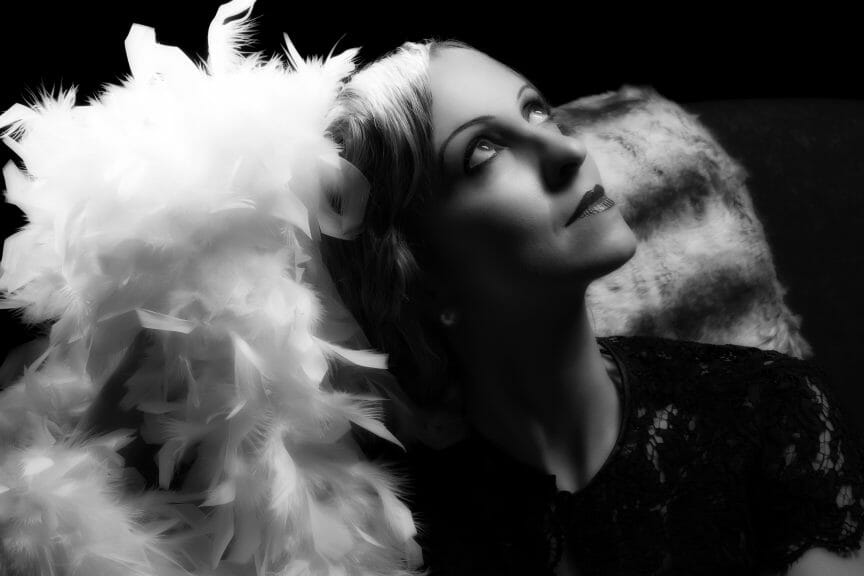 Drugs
In the early 1920s, drugs were everywhere in Hollywood. Despite the prohibition era, drugs including cocaine, morphine, heroin, and opium were all easily accessible with cocaine still legal until 1922. As still happens today, drug addiction often began by an addiction to painkillers. One widely publicized story of the time was that of Wallace Reid, sometimes referred to as "the screen's most perfect lover", who died in 1923 having been treated for a morphine addiction following a train accident.
With highly pressured careers and exhausting movie schedules, many 1920s stars were known to rely on a myriad of different drugs. At 19, Debbie Reynolds was cast as the female lead in Singing in the Rain, and was given "vitamin shots" from doctors to allow her to maintain the grueling timetables. In early Hollywood, there was a carefully controlled system of drug use given to actors to power through the pressure. Even Judy Garland as a child actress was given "pep pills" by her mother to encourage an exciting performance and maintain her low weight.
Scandal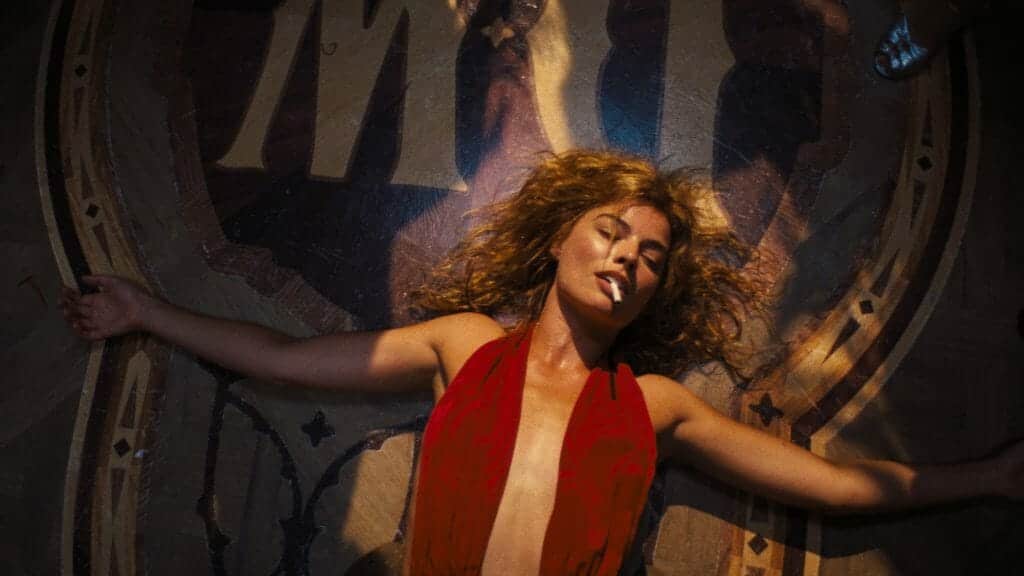 One of the most unforgettable scenes in Babylon is that of a wealthy, rotund man laughing whilst a young woman urinates over his body. This perhaps unbelievably was inspired by a hugely scandalous affair including Roscoe "Fatty" Arbuckle. The famous comic actor, known for throwing custard pies at 256 pounds, was linked to the 1921 death of actress Virginia Rappe. Though he was acquitted of charges, the urban legend that she was killed by penetration with a champagne bottle still lives on. In Babylon, the reaction of other guests is simply "What a goddamn mess!" showing the ease at which these Hollywood powerhouses could buy off the press and police.
The murder charge caused media frenzy perhaps inciting the first widespread celebrity scandal; a story of sexual assault in Hollywood that sadly, in the light of the Me Too movement, does not seem all that far-fetched.