It's official; Futurama is being revived over on Hulu and fans have taken over the internet voicing their elation at the news.
Futurama, arguably the best of Groening's 'big three' (Futurama, The Simpsons, Disenchanted) cartoons is getting a much-deserved revival that promises fans 20 brand new episodes of the much-beloved show.
Arguably the underdog when compared to the thirty-two-years-and-seriously-still-going, pop culture icon The Simpsons; Futurama has also been a show with consistent hilarity and lovable characters.
Originally canceled 2003 by Fox due to – what can only be described as – network sabotage, Futurama would be brought back to our screens again in 2007 when 4 direct-to-DVD were created and subsequently aired on Comedy Central as 30-minute episodes.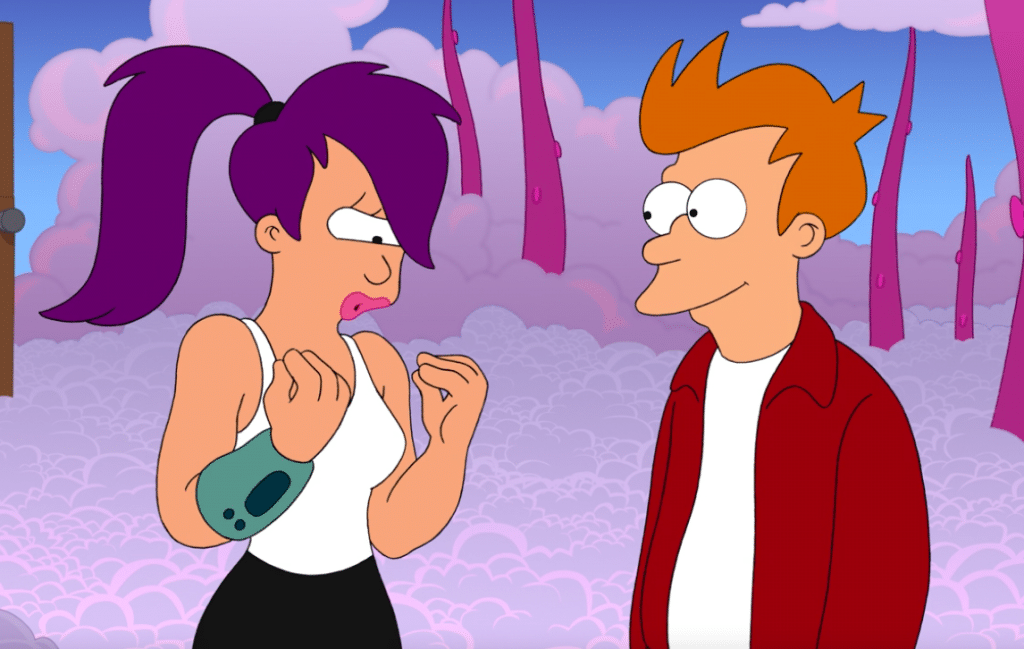 However, the show never got to reach its full potential due to disagreements between creator Groening and Fox, the latter of which have been accused of purposely messing with the show's scheduling to sabotage its chances of success.
As far as we know, both the original creators, Matt Groening and David X. Cohen, are fully on board and involved with the new revival, being 'thrilled' to get another chance to work on the show (via Hollywood Reporter).
In terms of the cast, it seems that all of the original voice actors will be returning except for the incredibly talented John DiMaggio – the voice behind everyone's favorite wise-cracking, beer-binging robot, Bender. DiMaggio is currently unconfirmed but has expressed on his Twitter account that he is absolutely open to returning to the role, and many fans have threatened to boycott the revival if he's absent – or worse, recast.
Why Hulu wouldn't seek DiMaggio's return is likely to come down to a mix of finance and time; DiMaggio is an insanely skilled voice-actor with an impressive repertoire – his voice costs a lot to hire, and perhaps Hulu wasn't willing to pay the price. Scheduling conflicts could also play a part in their hesitance to bring him back as Bender, but as he seems keen on returning to the role, it's likely to be due to money and negotiating a contract that benefits both parties.
All we can hope for is a simple but effective tweet appearing on DiMaggio's Twitter over the next few days: "I'm back baby!"
Fans are clearly excited about the prospect of Futurama returning to the screen, but not everyone is convinced. DiMaggio's possible absence is not the only thorn in the revival's side; the fact that fans generally like the ending Futurama previously gave them is going to set the bar high for the new series – and many aren't convinced that the show can reach those new heights despite all the spaceships.
It's not clear whether the revival will take place immediately after the end of season 7B, or somewhere else in the timeline, but the writers are going to have a tough time living up to the expectations they have placed on them either way.
One can only be cautiously optimistic, but I know that I'm rooting for the revival along with the majority of fans! Let's just get DiMaggio on board first…
Did You Know…
The iconic opening theme of Futurama is primarily made of music samples? You might be surprised but you'll be face-palming that you didn't hear them at first! Check out the video below by Tracklib on YouTube that breaks down the opening theme and have your eyes opened to the power of music sampling!
Read More: Everything You need To Know About The 2nd Avatar Film: Release Date and More