It is officially spooky season, and now we have to figure out the annual watchlist for the run-up to Halloween.
It is time to dust off the blankets and unpack the hot chocolate mugs as we get cozy for a cold winter. And how better to start the season than a run-up to our annual spookiest season of Halloween with A24's best Halloween flicks.  
Let's be honest: Halloween night is much better spent warm and cozy beneath a pile of blankets. And if we are in agreement here, the home of A24 is your place to be right now.  
If you're a cinema fan, you probably have heard of the name 'A24'. With well-known titles under their belt, the New York-based American independent entertainment and distribution company has been on the scene since late 2012.  
While Stephen King remains the 'king of horror' A24 has brought us many competing films that test the conventions of the genre.
Best known for titles such as 'Hereditary,' 'Midsommar,' and 'Everything Everywhere All at Once,' A24 has a little bit of something for everyone.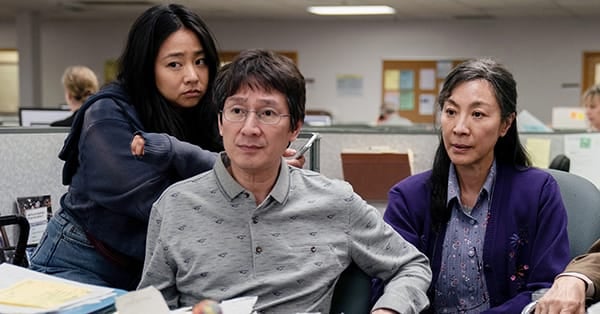 So, here is a run-down of the best A24 films for the run-up to Halloween to avoid wasting time. Let's start from the Bottom and work our way up.
3. Bodies Bodies Bodies
Possibly the most generationally accurate slasher movie since Scream hit the cinemas in 1996.
Slasher movies are a well-known sub-genre in the world of film. But A24's mix of timely references and gore makes Dutch director Halina Reijn's 'Bodies Bodies Bodies a hit amongst gen-Z.  Following on from the recent success of horror, Bodies Bodies Bodies relied on a very specific demographic of younger people. Concerning social media and culturally significant features of the 2020s, the film is ideal for a chilled night in.   
The perfect mix of horror and humor, to keep you laughing out loud and not hiding beneath the sheets this Halloween.
Leaning into familiar tropes with a fresh twist, Bodies Bodies Bodies focuses on a group of friends as they are picked off one by one. With the question of whodunnit, throughout. Caught in a storm with no Wi-Fi and no way of getting out, the circumstances truly are horrific.
And with a well-known cast, such as Maria Bakalova, Lee Pace, and Pete Davidson, the cast has more than enough skill and knowledge to pull off your typical Gen-Z teenagers. The characters give off more than just a pre-teen vibe, but the mixture of personalities combat one another in a way that plays off in a well-written manner. With obsession, girl-bossing and a lot of gatekeeping, mixed with the overt sexuality of knowing who you are, recreational drug use climbs its way into the workings of the friend group. And with an outsider joining in, fingers are pointed when someone dies.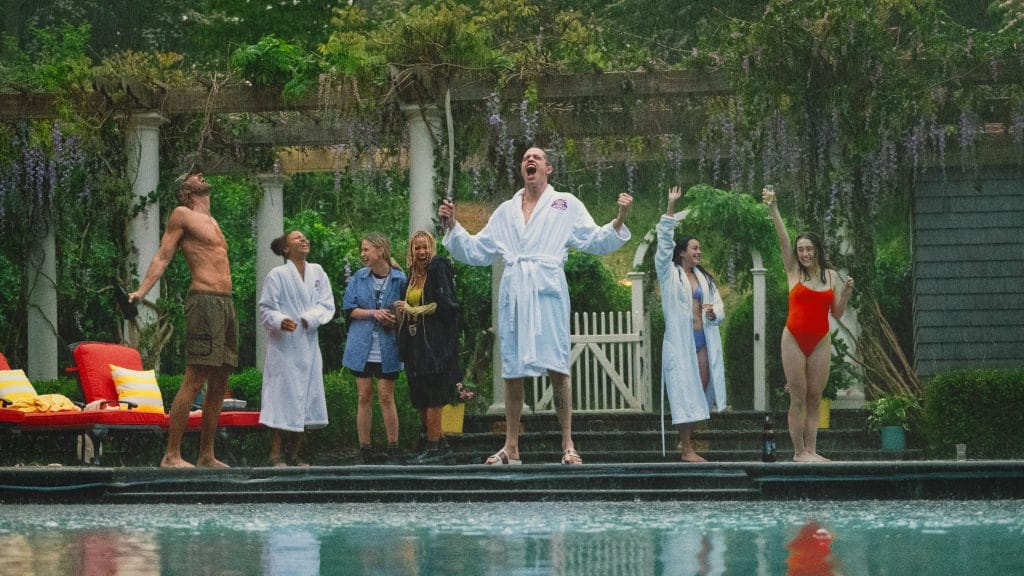 Perfect for those of us with an attention span forever altered by two years hiding indoors and watching 30-second TikTok videos, the 95-minute run-time is a perfect watch. So, check it out this Halloween!
2. Talk To Me
Have you ever fancied talking to the dead? Me too!
Australian twin duo Danny and Michael Philippou released 'Talk To Me' with A24 as their feature debut. Known for their YouTube presence, the duo's success truly comes from knowing their audience. They created a horror film by this generation, for this generation.  
The smoothly-paced and visually pleasing work is great, but it doesn't even compare to the idea behind the film. A group of teenagers playing with something they shouldn't and filming it for view. And when Mia (Sophie Wilde) joins in, her grief becomes an addicting play into her repeated and dangerous obsession with a hand that lets you speak to the dead. After taking it too far, the group has to deal with an entity that will not say goodbye without something in return.  
The film takes inspiration from plenty of horror films that we all know and love. From 'Evil Dead' to 'It Comes at Night,' the inspiration is clear but not copied. The film has its own style and separates its universe from any that came before it.
And if you're sick of the non-shocking and so cliché jump scares, don't worry. Talk To Me neglects a lot of the boring and overly done scares. Focusing on building on its tense atmosphere will have you questioning what you're about to see.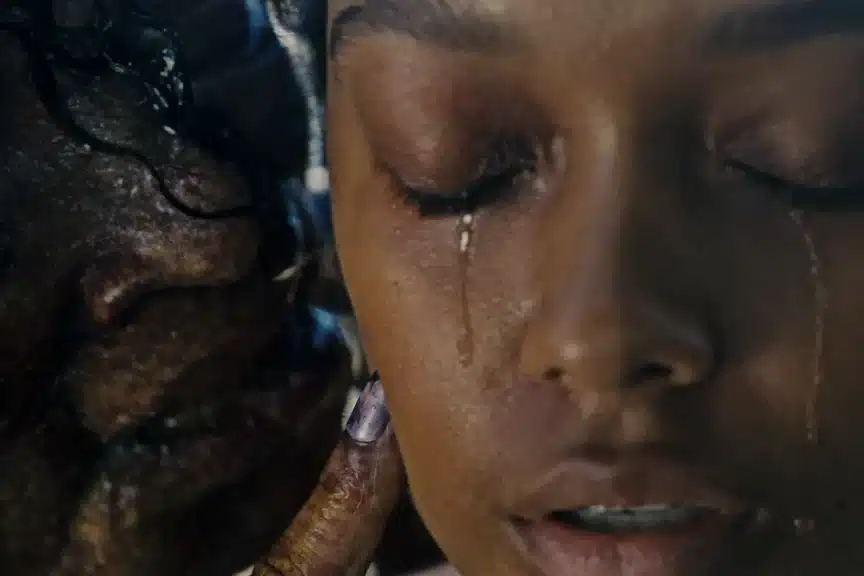 The characters are extraordinarily complex. They don't follow the crowd and actually have a mind of their own, even if they do make the wrong decisions. However, my one plight of the film, much like the rest of the horror genre, is that the decisions the characters make (mainly the main character) are questionable. They almost seem so out there that an adult would even struggle, so how is a teenager meant to make such detrimental decisions? 
1. Men
What's the scariest thing ever? Whatever you said, wrong! Rory Kinnear playing a CGI child is the scariest thing to exist. Watching it at Halloween? Even scarier!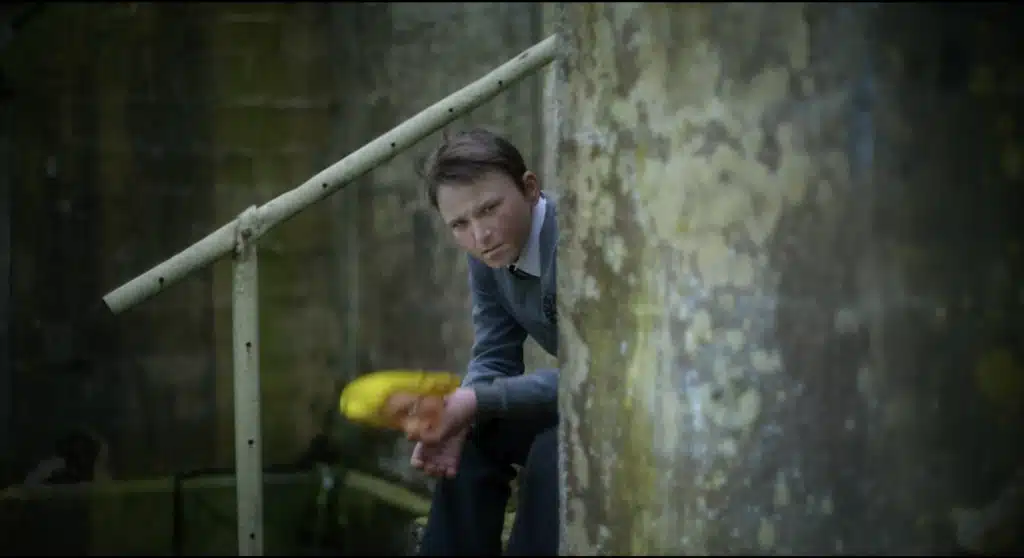 Written and directed by Alex Garland, 'Men' was released in June 2022 and remains highly thought of in indie-style horror. Unlike anything I have seen, it avoids clichés like they don't even exist. Also known for films such as 'Annihilation' and '28 Days Later,' Garland has found an incredibly unsettling way of re-creating horror.  
With a plot that takes you on a rollercoaster ride of emotion, Garland really puts you through the trenches with this one. With emotions of loss, fear, paranoia, and self-loathing, the characters have a lot of depth that only rewatching will unlock.
The casting is well chosen, with Jessie Buckley featuring as the leading woman and actors such as Rory Kinnear, who will have you shivering with his multiple performances. We also see Paapa Essiedu, Gayle Rankin, and Sarah Twomey, who are all brilliant actors with huge potential.  
The film follows a traumatized Harper (Jessie Buckley), who is seeking to flee London after experiencing a horrific personal loss. She hides out in a secluded manor hidden in the English countryside, but the location isn't as secluded as she thought. She is surrounded by men who are almost too interested in her.
While I know that Men is very different from the other films on the list, A24 is well known for bringing a variation of production to the table, and Men was a success. The plot is beautifully written, with reference to bibliography and folklore.  
So, grab your blankets and hot chocolate, close the blinds, and dim the lights because Men is a film that should be on everyone's watch list.
Looking for something shorter this Halloween? A more casual viewing? Check out our Halloween TikTok recomendations.