Guys, grab your glitter eyeshadow and sequins (or your Bob Ross costume) because the vibes are about to get… euphoric.
It's been almost two years since Euphoria was last on our screens, and fans have been itching to find out how the story continues ever since. However, as a result of Covid-19, production on the show was postponed. Thankfully, filming commenced this year, so fans can expect a release date to possibly be around late 2021 or at the beginning of 2022. Details of the second season are fairly limited, although it's safe to assume the entire original cast will be returning, along with a few new additional cast members.
To say season 1 ended on a dramatic climax is probably an understatement- Rue relapses from her drug addiction; Jules leaving without Rue and heading for the city; Cassie getting an abortion; Kat and Ethan finally getting together, and Maddy discovering evidence that could incriminate Nates father. In case your head is fuzzy on the details and you need a little reminder, here's a recap of season 1. (Or, hey, just binge the whole thing over again. Any excuse, right?)
And it's not like the well has been completely dry for fans of Euphoria since season 1 was released. In December of 2020 and January of 2021, special Covid-19 episodes of the show were released. These were basically episodes dedicated to Rue and Jules, delving deeper and expanding upon these characters, shot and filmed with a limited number of cast and crew to ensure a safe filming environment.
Rue's episode, titled 'Trouble Don't Last Always' is set during the Christmas period, and the majority of it takes place in a diner, where we see Rue in conversation with her sponsor, Ali. Their conversation primarily centers around Rue's struggle with her drug addiction- an area that will most likely be expanded on in season 2. After realizing she's high, Ali tells Rue, "Sobriety is your greatest weapon." To which Rue bluntly replies, "To tell you the truth, drugs are probably the only reason I haven't killed myself."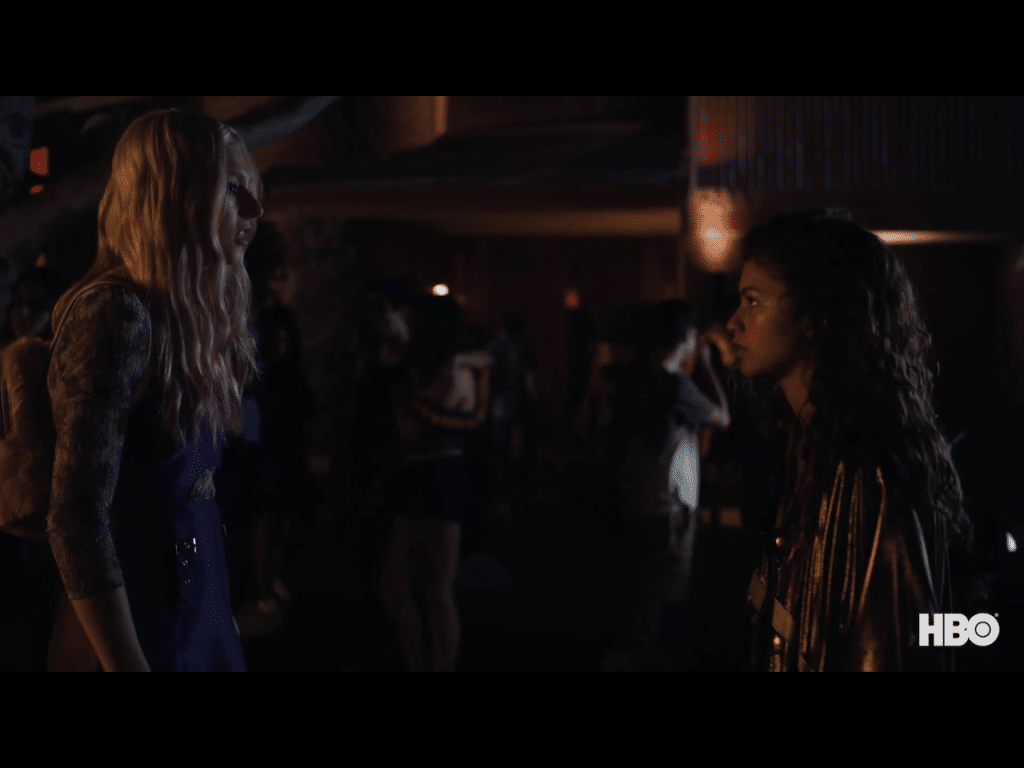 The second episode which is dedicated to Jules is titled, 'F*ck Anyone Who's Not A Sea Blob' which was co-written by the show creator Sam Levinson and the actress who plays Jules, Hunter Schafer. It is predominantly set in a therapy session. One of the themes in this episode is femininity and Jules' relationship with her own femininity as a transgender woman. She describes her experience of being trans as 'spiritual', "…It's not religious. It's not, like, for some congregation. It's for me. It's mine. It belongs to me." She relates her perception of femininity to the ocean, "…the ocean is strong as f*ck and feminine as f*ck. And like, both are what makes the ocean the ocean." Jules' experience of navigating life and relationships as a trans woman will likely be explored further in season 2.
With the depth and complexity of all of these characters, the writers could go in any direction in season 2 to expand upon the world they've created. Until a set premiere date is released, I guess we'll just all have to wait… impatiently. And if you need another second season of a show to get jazzed over, because sometimes one just isn't enough, check this out.