Reality TV royalty and Hilton Hotel heiress, Paris Hilton, reveals her 'true voice' and admits to fans that she's been acting like a dumb blonde for years.
The socialite is eager to part ways with her former image and show fans that she isn't an airhead, but in fact a successful businesswoman. In multiple interviews Paris has admitted, "I'm not a dumb blonde, I'm just really good at pretending to be one."
Paris was one of the most well known celebrities of the early 2000s, even starring in her own reality TV show called, 'The Simple Life", in which her and fellow co-star Nicole Richie tried to live a middle class life. The TV show had so many laugh out loud moments including when Paris asked, "What is Walmart?" However, Paris has now revealed that none of those moments were an accurate depiction of the real her, she even used a fake voice! In recent interviews Paris can be heard using a voice much deeper than her high-pitched nasally one she is known for.
Fans flocked to twitter to try and make sense of what they were hearing.
One person wrote, "Just heard Paris Hilton's real voice for the first time and I am in disbelief."
Another wrote, "I actually love Paris Hilton's real voice."
Another tweeted, "Paris Hilton's real voice is actually really deep."
Most fans seem to have embraced the 'real' Paris and are impressed at how long she's kept up the act. It appears the star has been successful in trying to get rid of the many misconceptions and preconceived notions people have made about her.
Paris Hilton's most recent reality venture is her brand new Netflix show, 'Cooking with Paris', launching on Netflix Wednesday 5th August.
Paris is still playing her classic dumb blonde character in this series, even though fans now know the truth about who she is. The trailer opens with Paris walking through a supermarket dressed in a designer ball gown and diamond encrusted face mask. The show sees Paris welcoming a range of special guest stars into her kitchen to try and help her cook up some recipes. The most notable guest in the lineup being former assistant, turned global superstar, Kim Kardashian. The pair have had multiple arguments and twitter feuds over the years but have clearly rekindled the friendship enough for Kim to come on the show.
The "cooking" show is set to be filled with airhead moments and the comedic flare Paris is best known for as fans watch her struggle around the kitchen, attempting to flip burgers with diamond encrusted utensils.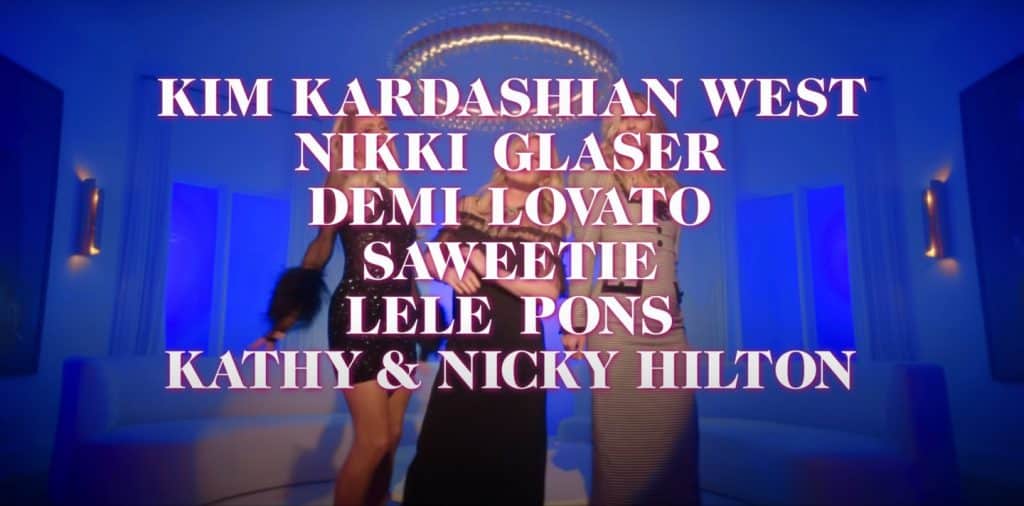 Whether you are a Paris Hilton die hard fan, or just know her for being a "dumb blonde", there's no denying her persona has made her a household name across the globe.
If you just can't get enough Paris Hilton gossip and want to read more, click here!