Nicolas Cage is to star in a new movie The Unbearable Weight of Massive Talent where he is to play a "highly- neurotic, anxiety-ridden version" of himself. The storyline requires the actor to play two roles – one struggling actor trying to return to his glory days, and another as his younger self from when he was a huge star.
The story is said to follow the character of Cage as he desperately tries to land a role in Quentin Tarantino's new movie. He consults a 1990's version of himself who ridicules Cage for not being famous anymore.
The character has also found himself in a huge amount of debt and so accepts an invite to attend the birthday party of a Mexican billionaire who is a huge fan of the actor's work and hopes to show him a script he's been working on.
As the story unfolds Cage gets informed by the CIA that the billionaire is actually a drug cartel leader who has kidnapped the daughter of a Mexican presidential nominee and Cage gets recruited by the Government to get them information. The situation spirals further when the billionaire then kidnaps Cage's daughter and ex-wife. He forces Cage to recreate some of his most iconic characters in order to save his family.
The script was allegedly shown to Cage alongside a letter from writer and director Tom Gormican that expressed to Cage that the film was written as a love letter to the actor, rather than something to make fun of him.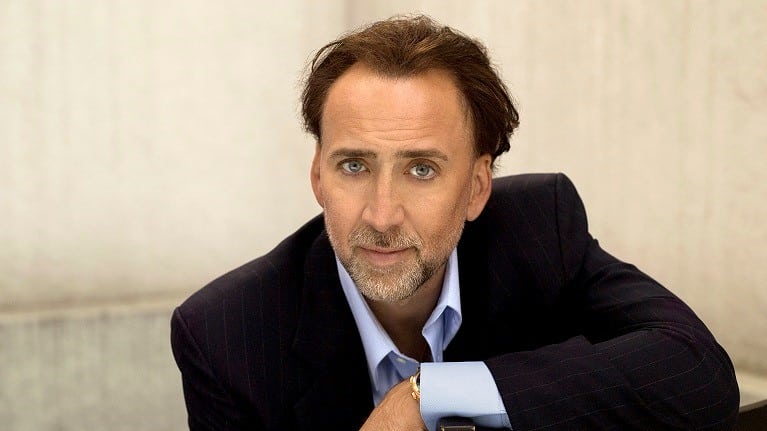 The film also has a star-studded lineup, with actors like Pedro Pascal, Sharon Horgan, Tiffany Haddish, and Neil Patrick Harris to star alongside Nicolas Cage.
Sounds like a crazy movie that's not to be missed right? Well, the starring actor is refusing to watch it!
Speaking to several different sources, Cage has expressed his disinterest in the film. He has said, "I'm never going to see that movie…"
He then went on to say that, "…it's just too much of a whacked-out trip for me to go to a movie theater and watch me play Tom Gormican's highly-neurotic, anxiety-ridden version of me."
Cage continued: "[Tom] kept pushing me in that direction. I said, 'Tom, that's not really me. I'm really [made of] quiet, meditative, thoughtful moments. I'm not this neurotic, high-strung, anxiety-ridden guy all the time.'
However, Tom Gormican believes he's making the right decision and concluded that "…neurotic Cage is the best Cage.'
The Unbearable Weight of Massive Talent is set to release in theatres in April 2022. But, if you just can't wait that long and want to read more about Nicolas Cage and his other films click here!