Selena Quintanilla has left behind an ever-growing legacy.
Her influence in mainstream media far extends music to the realms of fashion, makeup, cinema, and artwork. The Quintanilla family has long contributed to meeting fans' demand's when it comes to Selena content.
Now, they are releasing a new album with never before heard music by the artist. The ethics surrounding releasing music without the artist's consent and voice-ageing the Queen of Tejano Music has sparked conversation in the public sphere among fans and music fanatics.
Selena's Legacy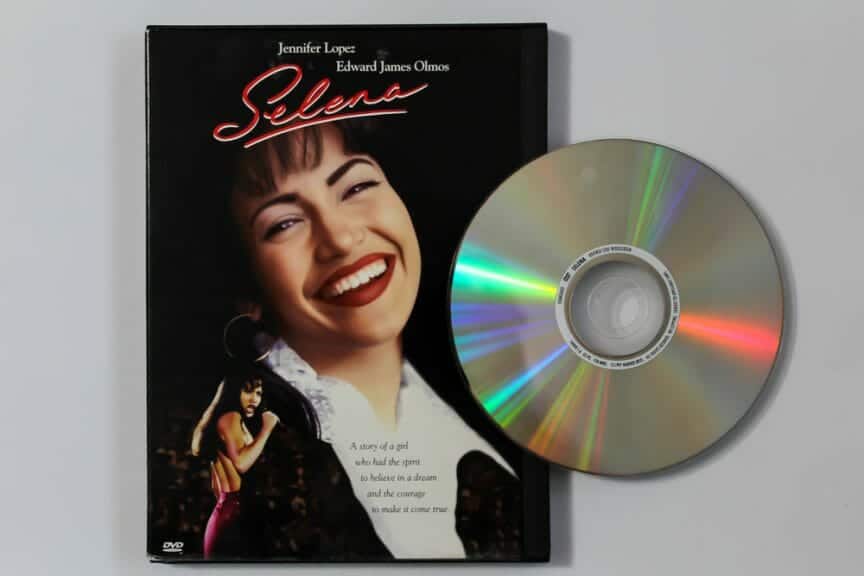 Selena Quintanilla rose to fame in the 1980s and 90s. Her strong vocals and charismatic personality allowed her to dominate the Mexican-American music market. But right before she could release her first English album, which was projected to cement her career in mainstream music, Selena tragically passed away at 23. And although the singer was never able to reach mainstream success, she has far surpassed it now.
Selena's legacy lives on through the public's constant fascination with the star. You don't have to search hard to find her face printed on t-shirts or hear her music play in stores. Selena is constantly resurging in popularity due to the newer generation's interest in the artist. Certain companies have taken notice of this and contributed to keeping her legacy alive. Such companies include MAC Cosmetics, Netflix, and Forever 21.
MOONCHILD MIXES
Now, we arrive at a place many Selena followers never thought would be possible, the arrival of a new album. "MOONCHILD MIXES" was released this past Friday. The album comprises tracks Selena recorded between the ages of 13 and 16. It includes ten never before heard tracks and three new variations of the previously released "Como Te Quiero Yo A Ti". It took over a year to complete and is produced by Selena's brother, A.B. Quintanilla.
Posthumous albums are nothing new and, in fact, have been done several times with artists such as Michael Jackson, Biggie, Tupac, and Nirvana. As long as they have been around, the ethics surrounding their release have been in question by the public. "MOONCHILD MIXES" has been no exception to the controversy since Selena recorded the songs during her teenage years, but it's purposeful pitch change has only added to the controversial release.
The Fan's Responses
Making Selena sound like she did in the 90s is not leaving many fans happy with the Quintanilla family. Fingers are being pointed at their effort to release music simply for the sake of making a quick buck off the Selena Quintanilla name. Many have expressed this concern and distaste for the album online.
I'm just gonna say it. The Selena Moonchild Mixes album is awful. The idea to pitch down her voice was…a choice. It makes her sound weird and tired. Whose idea was this? WHY do y'all have to keep sucking the soul and character out of dead celebrities' to make a buck? pic.twitter.com/KpFn70PIXp

— Ben Literal 🏳️‍🌈 (@thebenliteral) August 26, 2022
A lot of users have claimed this poor attempt at keeping Selena relevant is just tarnishing the artist's legacy.
Woke up excited to listen to the new Selena Quintanilla album Moonchild Mixes and was so disappointed by it. The beats are all over the place they don't match the song lyrics at all. We can't do this to Selena's legacy y'all 😫

— Irvin Camacho (@IrvinCamachoAR) August 26, 2022
listened to MOONCHILD Remixes Selena Quintanilla's family put out and respectfully, im going to pretend it doesn't exist. It's not the vibe and I don't think she would have let these be released.

— Ele (@elerayar) August 30, 2022
NPR report details why fans are not embracing the new album as much as the family had hoped they would. It seems a combination of things is the reason behind the album's negative reviews and responses. For some, it's the reasoning behind the album's release. While for others, it's the albums' original tracks' voice-ageing aspect and/or remixing already loved classic songs.
Some fans have expressed that they would have happily loved a new album without the digitized voice. Ruben Moody, a Selena superfan, expresses, "There's no need to guess how Selena would sound as an older singer. Just give the fans the unreleased material as a posthumous album or a deluxe version of an existing album."
Quintanilla Family's Defense
The Quintanilla family is not stepping down in their decision to create the album, and its sound. Abraham Quintanilla, Selena's father and co-signer for the new album, said in an interview with Variety that the album "wasn't an overnight process," adding, "We were able to extract her vocal tracks with new technology to make her sound more mature. If you listen to it, it gives you that feeling that was recorded – as if she went into the studio this morning."
Suzette Quintanilla, Selena's sister, expresses that she doesn't "think there's anything that 'crosses the line'" with mention of their next plan to create a hologram of Selena for fans. A stunt that has been artists such as Tupac and Michael Jackson. Suzette says, "There's a reason why these holograms are wanted, are being made — because these artists are loved, and they have such a huge fan base that's wanting to go see them."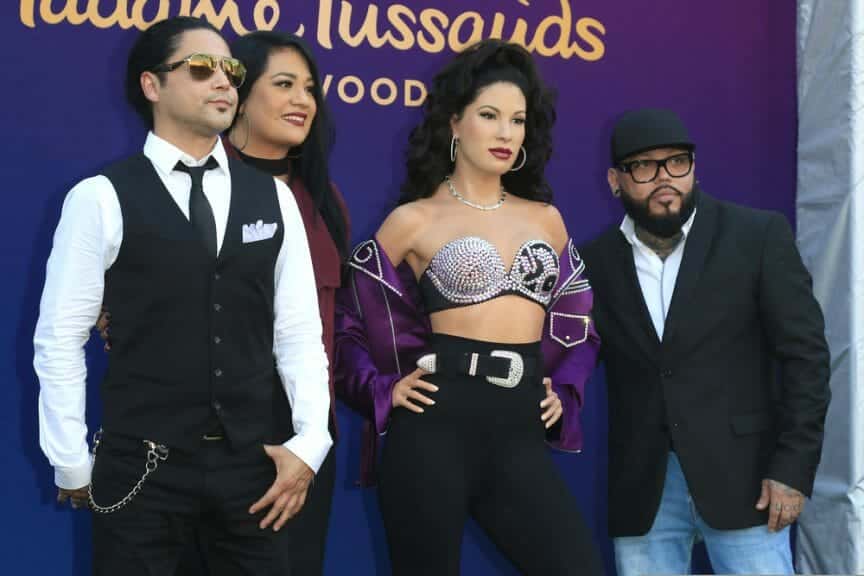 She also states that "For us, every project that we do, we do it with love. And with special care, making sure that it's what her fans want. And there's a whole new generation of fans out there now." She expresses that their goal when creating the album was to bring Selena to a new generation of listeners. "When [A.B.] was creating the music and selecting the songs for this album, he kept in mind what the younger generation was listening to, to bring Selena to a new, younger audience."
Of course, there are people in the crowd of negative reviews who seem just to be happy there is new Selena music instead of focusing on its ethics. But the topic of conversation surrounding the Quintanilla family's intentions behind releasing Selena's content goes back years. In the Vulture review of the album, they mention the Quintanilla family's other failed business ventures in Selena's name, such as a Forever 21 fashion line and Selena-branded credit card. So is it really too far out to question the family's motives behind giving fans what they allegedly ask for?
Although this project isn't exactly the response the Quintanilla family expected, luckily for them, the love fans have for Selena isn't going anywhere anytime soon. She is so adored among fans; their responses prove that they still care a lot about her.