Originally breaking through as a musical theatre actress, Reneé Rapp won the prestigious Jimmy Awards in 2018. A year later, she made her Broadway debut in 'Mean Girls' as Regina George, aged 19.
Since then, Rapp has starred in her first TV show, shot her first Hollywood Movie, is hosting an Apple Music radio show, and today has released her debut album. All this, and she is just 23. 'Snow Angel' is an exciting debut album from a creative force who is only just warming up.
The album opens with its second single: 'Talk Too Much', an anthemic guitar-driven ode to chronic overthinking. This track introduces the listener to Rapp's brand of pop – a healthy mix of honesty and humor. 'Poison, Poison' has Rapp sweetly singing expletives and using wordplay to humiliate a former partner.
Yet on the poignant closing track, Rapp softly sings, 'My wish is that I cared less'. Such honesty is prevalent throughout an album that showcases a level of self-awareness often absent in current pop music. It is a varied album that reflects its maker and humans in general; it is not just one thing.
'A varied album that reflects its maker'
This idea of personal diversity is clearly one that Rapp champions. In a recent interview with 'The Cut' magazine Rapp discusses her way into the pop industry. In particular, how she used her Broadway break in 'Mean Girls' as a 'launching pad for the rest of [her career]'.
Yet, while Rapp has clearly been building powerful connections in the real world, her online presence is also gaining traction. Rapp currently has an army of 1.4 million followers on TikTok, to which she shares a glimpse of her seemingly extraverted and often sarcastic personality. This, too (unsurprisingly), translates into her music. For example, the tongue-in-cheek track 'Tummy Hurts' is not dissimilar to some of the dry wit you would find on her social media accounts.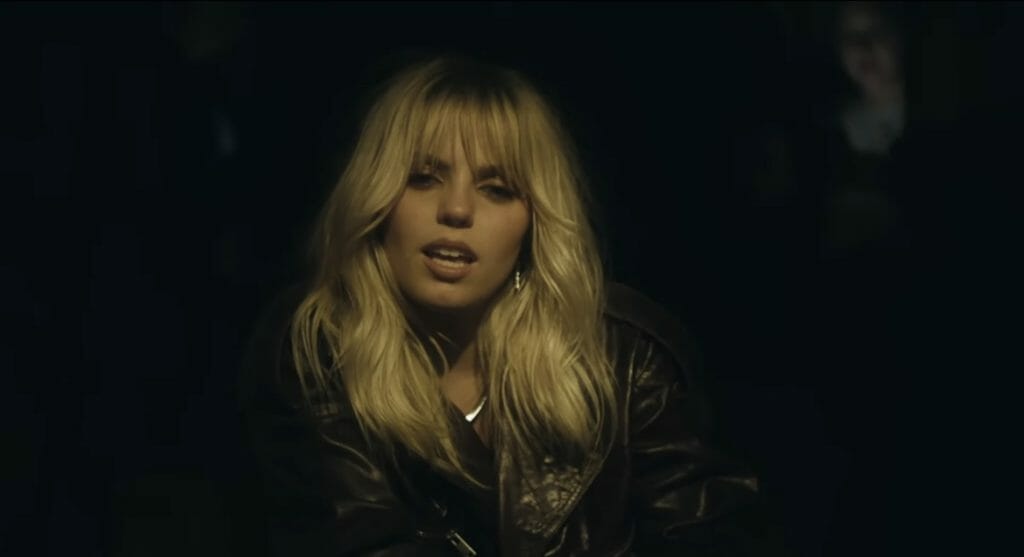 'Rapp is a master at making people feel something'
Rapp's mesmeric storytelling is a driving force. Such skill Rapp showcases could, in part, be influenced by her time on stage. She is a multifaceted performer who is making a career out of telling stories and connecting with audiences. Be it on stage, on screen, or in her music, Rapp is a master at making people feel something. 'Snow Angel' does this with a variety of tracks ranging from humorous guitar-driven tracks to more sincere drum absent ballads such as 'I Wish'.
'Snow Angel' is a healthy dose of passionate pop. Rapp's convincing vocals are supported by fun and vibrant production courtesy of Alexander 23 who executively produced and co-wrote the album. A23, as well as being an established artist in his own right, has also worked with the likes of Olivia Rodrigo and Tate McCrae. The pair make a dynamic combination, often favoring traditional instrumental combinations with human-played guitars, pianos, and drums plentiful.
The production choices make sense as they allow Rapp's vocals to shine and remain the focus. On an Instagram post in June, A23 put it correctly when saying Rapp 'can sing like very (and I mean very!!!) few can.' All it takes is a quick search on the internet to listen to Rapp singing with NYC-based music director Tyler Capa or a listen to the chorus of 'The Wedding Song' to get a scope of her undeniable vocal prowess. She has come a long way from the teenager posting videos of her belting show tunes, but Rapp's vocals have been a constant.
'Undeniable vocal prowess'
My vote for an album highlight has to be 'I Hate Boston'. A track that combines all the best bits of Rapp's musical language. Be it the killer vocals complimenting her lyrical passion or the way the song builds. Either way, it is easy to see why Rapp is gaining such traction. Rapp's reach is clearly already far-reaching with pop royalty Jon Bellion listed as a producer on 'The Wedding Song' and Cara Delevingne directing the video for 'Pretty Girls'.
Ultimately, 'Snow Angel' is a compelling debut album from someone who has just scratched the surface of what will surely be a long and lucrative career.