With Glastonbury Festival returning after a 5-year hiatus, here is a list of items you definitely shouldn't bring over the weekend.
The Covid-19 pandemic meant the festival enthusiasts and goers around the world had nowhere to attend while people were following the stay-at-home guidelines. finally, After a two-year hiatus, perhaps the most prolific festival – Glastonbury Festival, is back from a two-year break.
The beloved festival has goers buzzing with excitement. With its much-anticipated line-up set to feature over 3,000 performers including headliners Billie Eilish, Diana Ross, Kendrick Lamar, and Paul McCartney, the 5-day festival is geared up to be the event of the summer.
However, Glastonbury isn't just one of those places you show up to with a 4-pack of Strongbow dark fruits and daisy chains. The festival requires a bit more preparation, packing tents, toiletries, and any other amenities.
Celebrating its 50th anniversary this week, goers are making the necessary preparations. Although the event lasts five days, it doesn't mean bringing everything but the kitchen sink (that's what the chemical toilets are for). In fact, there are certain things you can't bring, and many goers will be wondering what these forbidden items may be. According to their official website, they are as such:
No portable laser equipment or pens are permitted.
No animals (except registered guide dogs).
No sound systems or drums.
No generators.
No sky lanterns or kites, unauthorized fireworks, or wax flares.
No nitrous oxide (laughing gas). As a contraband good, under the Psychoactive Substances Act 2016 this substance is banned at Glastonbury. It is very dangerous to inhale nitrous oxide directly from the canister and if you take too much nitrous oxide you risk falling unconscious and/or suffocating from the lack of oxygen.
Thankfully there do not seem to be penalties for those that may accidentally bring these items into the festival.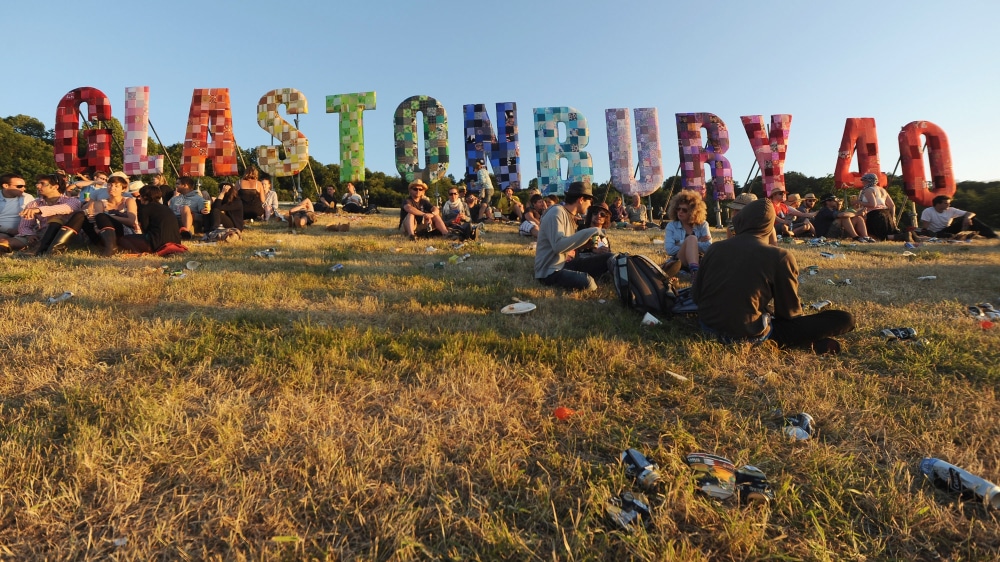 However, searches conducted at the entrance will mean such items will be confiscated upon entering the festival and will not be returned, with the note that fireworks carriers will be evicted immediately.
Of course, more Illicit contraband including items considered dangerous weapons and harmful drugs carry heavier consequences.
Furthermore, professional camera equipment (including drones) is not allowed. Though "cameras for personal use are welcome."  Gazebos are also warned against as they take up valuable camp-site space. Glass too is prohibited and bottles found on any individuals will also be confiscated.
Here is a list of things you can bring to the festival and may be handy from the 22 June – 26 June 2022:
Festival ticket
A reusable water bottle, to fill up from the free taps on site
Tent
Sleeping bag
Roll mat
Wellies or sturdy boots
Toilet roll
A warm jumper (it can get cold at night)
Suntan lotion
Waterproof coat
Toiletries
Enough change of clothes in case you get wet
Money/cards – many bars and traders will be accepting cards, but not all so please expect to use cash over the weekend
Medical info (if you have any allergies or medical conditions)
Medication if required 
Torch
ID
– Original ID documents (not photocopies) are needed for: Hospitality tickets, Challenge 21, Lead Booker for coach packages, Sunday tickets
– Photocopy of ID is okay if a child is under 12 but looks older
– Standard public ticket – no ID required as photo on ticket
Hat
Bags for dirty clothes and rubbish
Contraceptives
Mark valuables with house name and postcode so it can be posted back to you