TikTok may be the new kid on the block in the music world, but they have set their sights on being the #1 player with SoundOn.
Initially released under the name Douyin, TikTok hit the Chinese market in 2016 with great force. Its local popularity encouraged parent company ByteDance to orchestrate an international release the following year. But it wasn't until the 2018 merger with Musical.ly that TikTok achieved worldwide success.
Now as one of the most popular apps globally, TikTok has become a key platform for everything from cooking recipes to community building. Many users are able to deepen their current interests while gaining new ones. This has caused companies and celebrities to partake in content creation to reach wider audiences. Artists have also found the app to be useful. The music careers of some of your favorites like Lil Nas X and GAYLE can be traced to fan engagement on TikTok, primarily through song use in videos.
Amidst building tension due to artist payout logistics, the app has finally reached licensing deals with the top three recording companies. The results have secured a robust music selection for its over 1 billion users. While most consider this to be TikTok's only involvement in the music industry, much more is happening behind the scenes. ByteDance has been developing SoundOn, a new extension of TikTok, to solidify its place among the Big Three.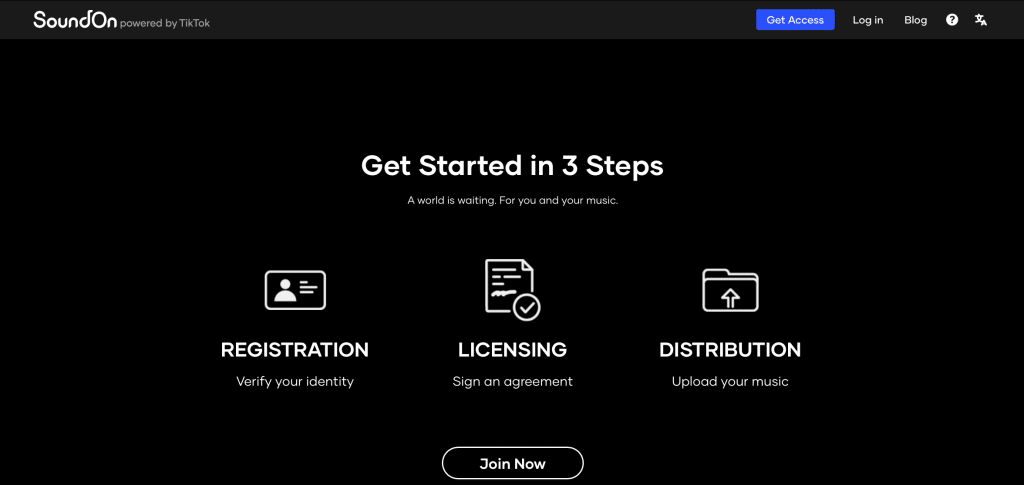 Introducing SoundOn
Launched in March 2022, SoundOn is a music distribution service that allows artists to upload their music straight to TikTok and video-editor app CapCut, as well as to streaming platforms such as Spotify, Apple Music, and ByteDance's Resso. Additionally, artists can opt to have their music shared in the Commercial Music Library. This vault allows business owners on TikTok to use songs without paying royalties. Such an opportunity has allowed tracks to reach more people than before, or even become viral. In less than a year, Nicky Youre and dazy became major label signees after the success of their hit song Sunroof. With the help of SoundOn and the Library, the song has reached over 470M streams on Spotify since it was released in December 2021, as well as 8M+ features in TikTok videos.
The platform also offers competitive rates and payouts compared to other distribution services. Popular companies like DistroKid, TuneCore, and CDBaby charge artists either per song/album or via an annual subscription fee. Others forgo payment only to take upwards of 15-20% of royalties profits. But SoundOn is free for all users. It also allows artists to retain 100% of royalties in the first year, dropping to only 90% in subsequent years. That number will even remain at 100% for songs streamed on Resso. This structure allows smaller artists to make more money off of their songs.
But Wait, There's More!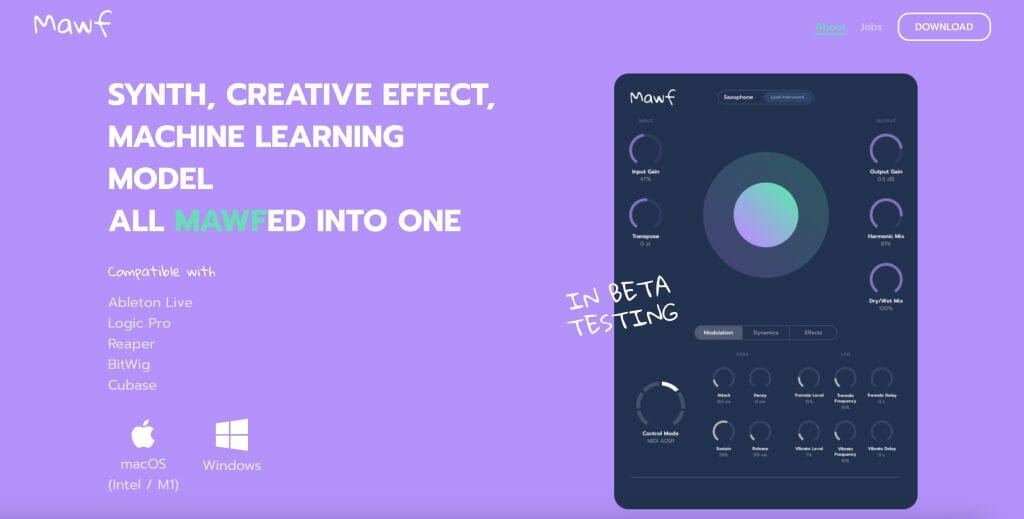 ByteDance is also looking to help artists in the studio with Mawf, their latest music venture. Mawf, a play on the word 'morph', is a free and innovative synthesizer plugin that uses machine learning to turn inputs like raw vocals into instruments. So far the beta model provides optionality between the saxophone, trumpet, and the khuli, a Thai bamboo flute. It also offers effects such as compressor, chorus, and reverb. While there has only been a limited release in the US, one can expect a full-functioning product to be available in the near future.
The Future Looks Bright for TikTok
With the launch of SoundOn, TikTok is now one step closer to becoming a music corporation in its own right. Providing a distribution service to artists, along with production tools, will invariably make TikTok an even more popular destination for individuals to source new music. And although ByteDance stresses its differentiation from the Big Three, a record label seems like a natural next step for the corporation. But certain legislation may stifle such grand ideas – the US Government recently banned TikTok from federal work phones on the grounds of potential surveillance from China. While this may prove to be a setback in the future, growing usage suggests otherwise, making now the perfect time to start a label. We will have to see what TikTok does next in 2023.