It is confirmed that the third instalment of the cult classic is on its way.
After a fifteen year wait, fans of the cult hit Clerks finally have something to look forward to – a third one is coming. Although we haven't got a ton of details, we do know that it will involve Randal getting some of the other characters – Elias, Dante, Jay and Silent Bob – to make a movie about his life in an attempt to immortalise him after he suffers from a heart attack. (This is most likely influenced by the almost fatal heart attack Smith unfortunately suffered back in February 2018.) Fans can also expect to see familiar faces, as it has been confirmed that the major characters that were featured in the first and second Clerks films will be returning for the third. Filming is set to begin in August of this year, and is currently in pre-production.
And the celebrations for Kevin Smith fans don't stop there – it has been confirmed that a sequel to Smith's Mallrats is also officially in the works, with filming set to begin sometime this year. Mallrats was not quite a hit when it was first released in 1995, but is now considered by many to be a cult classic. It has been confirmed that the plot of the highly anticipated sequel will centre around the character Brodie, (played by Jason Lee) and his daughter. It has also been confirmed that the entire original cast of Mallrats will feature in it.
If you're not familiar with it, Clerks gives us a window into the lives of characters Dante Hicks and Randal Graves and the shenanigans they get up to whilst working as, you guessed it, clerks. They spend their time often lamenting the difficult, rude customers they have to deal with on a daily basis, and frequently engage in more philosophical discussions regarding movies and relationships. With the third film only currently in pre-production, you have plenty of time to treat yourself to these two before you watch the third!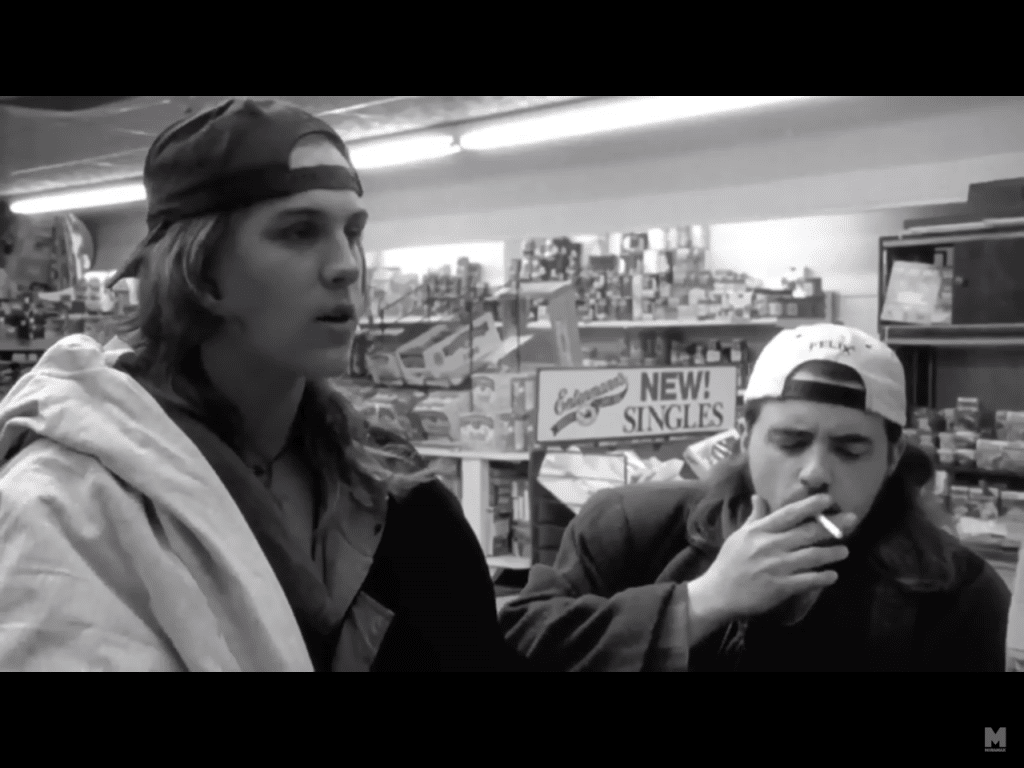 Speaking of highly anticipated threequels, you may be delighted to hear that Tarantino has teased a third Kill Bill film!