Featured Image Via
Listen up, rom-com lovers! This one is for you, or at least those of you who enjoy the '00s romantic comedy High Fidelity.
A Disney reboot of the movie is currently in the works but expect two major changes: a gender-reversal and a TV series. Yes, that's right. Disney plans to release a TV series of the notable movie where the gender of the lead characters are swapped. The gender swapped remake is not unique to Disney. Grease 2 and the upcoming Overboard are perfect examples of this budding cinematic trend. As Disney jumps on the bandwagon with its High Fidelity remake, it also faces critique. One notable critic is John Cusack, star of the renowned rom-com, who has some simple choice words for the new reboot: "They'll fuck it up."
Hold on. Before anyone accuses Cusack of sexism, it is important to recognize that he supports the gender reversal, as noted in one of his tweets.
"The woman part seems good, [but] the rest not so much," he says.
The woman part seems good / the rest not so much – but it's nicks book hope at least he's involved- if he's not – it'll suck https://t.co/ymEtRmEInQ

— John Cusack (@johncusack) April 7, 2018
The rest of his tweets offer broader criticisms on Disney's intentions with the remake:
Of course – they want to brand their thing with our thing- they'll fuck it up 😉 https://t.co/J1QTTocMTR

— John Cusack (@johncusack) April 6, 2018
Up beat ? sound like they may miss the majic mix – 🙂 what came first the music or the misery ? https://t.co/rHyst6p4zv

— John Cusack (@johncusack) April 6, 2018
Perhaps Cusack has a point. One can't help but wonder where Disney is going with its increase in reboots and remakes, although they typically remake their animated material into live action content. It is no wonder that there are so many struggling, yet talented, screenwriters. How can they compete with the never-ending revival of movies that already exist?
It's sad but unfortunately not surprising. Hopefully, the movie will still be an opportunity for us to see some new faces as no casting announcements have been made yet.
I guess we'll all just have to wait.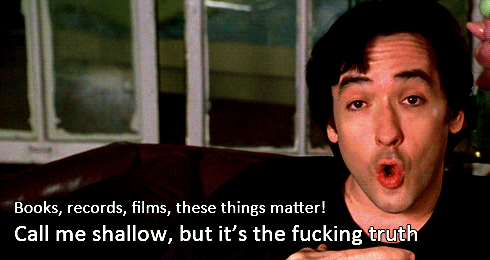 Source
Want more movie news? Click here!