Film trailers have the power to engage and excite us immediately. The soundtrack is specifically chosen to create tension, characters are introduced to us, and the genre is made clear.
We have all watched film trailers which are better than the picture itself; some trips to the cinema have been rather disappointing, leaving us deflated. A feeling we are unfortunately all acquainted with.
What Makes The Trailer Too Good
The trailer for Christopher Nolan's upcoming film Tenet did not fail to grasp our attention. Its allusive nature and 'A' list cast of Michael Caine, Kenneth Branagh, and Robert Pattinson (to name a few) is very promising. However, there is no guarantee that Tenet will be as sensational as its trailer. This is worrying. When a trailer is too good, the expectations for the film are even higher. Therefore, disappointment is likely.  
The Purpose of Trailers
Trailers are supposed to give the audience a flavor of the film and tease them, not tell them the story. Nolan definitely accomplishes this in Tenet's trailer, tantalizing the audience with the exciting yet unclear plot.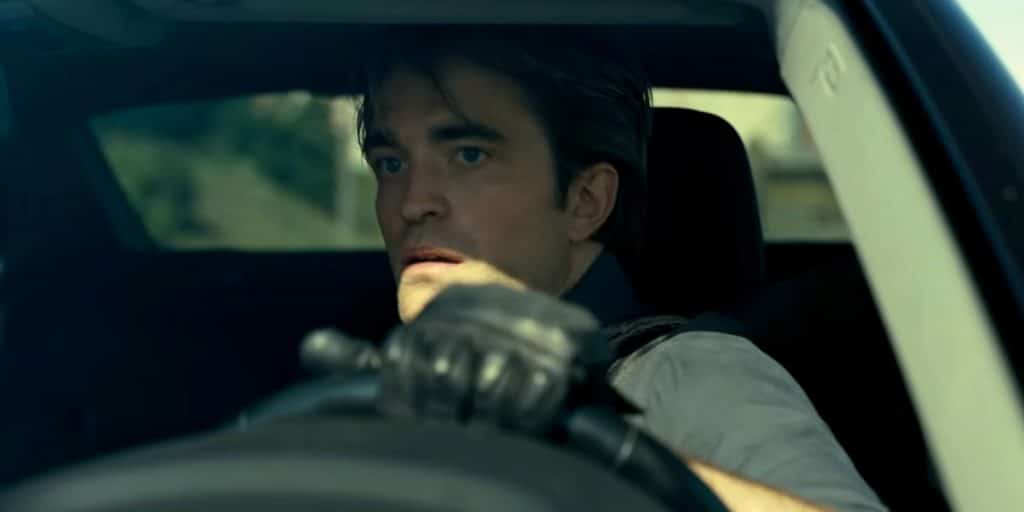 Problems with Mass Producing Films
Nowadays, films are mass-produced, with their success based on how much money they make. In Nancy Meyers Christmas classic, The Holiday (2006), ex-Hollywood writer, Arthur Abbott, remembers a time before "box office results were reported like baseball scores on the nightly news." This raises the question of why the success of a film relies so heavily on box office results.
Living in a demand-led society makes it a constant challenge for the film industry to invent unique storylines. There is a reason why the same plots are regurgitated year after year, and decade after decade. Directors know what people like, and it is an easy option.
One thing overlooked is that films that were not initially loved can become so in time. For example, Its A Wonderful Life (1946) underperformed at the box office, but always graces the silver screens at Christmas time. For example, Alfred Hitchcock's suspense thriller Vertigo (1958) was poorly received by its contemporaries but British Film Institute in 2012 named it the 'Greatest Film of All Time'.
Mistakes Film Directors Make
Some film directors make the mistake of giving away too much in the trailer. They include punch lines, iconic scenes and ruin the film's impact. Similarly, some pictures simply lack substance and draw out fairly mediocre plots for hours, leading inevitably to a bored and disappointed audience.
Tom Hooper's recent film Cats (2019) has had dreadful reviews, with The Telegraph awarding it zero stars. The trailer promised a glorious reinvention of the beloved West End and Broadway classic, but to little avail. Like Tenet, Cats also contains a predominately 'A' list cast, including Dame Judi Dench and even Taylor Swift. This begs the question of whether Tenet will follow the same stream of unfavourable reviews.
Having an 'A' list cast is no guarantee of success. The plot is the most important thing, but of course good acting does help enormously!
What Film Directors Should Do
Predictable films are boring. Spending millions of dollars on yet another action film could be seen as a waste of time. However, as long as the films are enjoyed, that is the most important thing.
Directors should take comfort in the fact that once films have been released, the initial response is not necessarily the eventual acclaim that the film will receive. The next generation may appreciate it more – like a fine wine or cheese, pictures can age and mature with time.
Can We Trust Christopher Nolan?
While Nolan's reputation precedes him, we can only be dazzled by the trailer for Tenet and speculate. Fans of his most noteworthy films, The Prestige (2006), Inception (2010) and Interstellar (2014) will be hoping for another epic film. Unless Nolan has lost his magic touch, there is no reason why Tenet should disappoint those fans. However, whilst watching the trailer, be wary that, like all things in life, they can sometimes be too good to be true.
Featured Image via