Spider-Man's Tom Holland and Zendaya are Hollywood's sweetest couple right now, and as the two continue the press tour for the highly anticipated Spider-Man: No Way Home film, there seems to be one thing people can't stop talking about…
Tom Holland and Zendaya usually stay quite tight-lipped about their romance, but as the two continue to do a series of interviews and press events for the latest instalment of the Spider-Man trilogy, the two have given fans an insight to their relationship.
It's clear to see that these two are loved up, but there seems to be one thing that people can't stop focusing on – their height difference. Zendaya is 5'10" – which is only 2 inches taller than Holland (5'8″). Although this isn't a significant difference, it hasn't stopped people from making comments.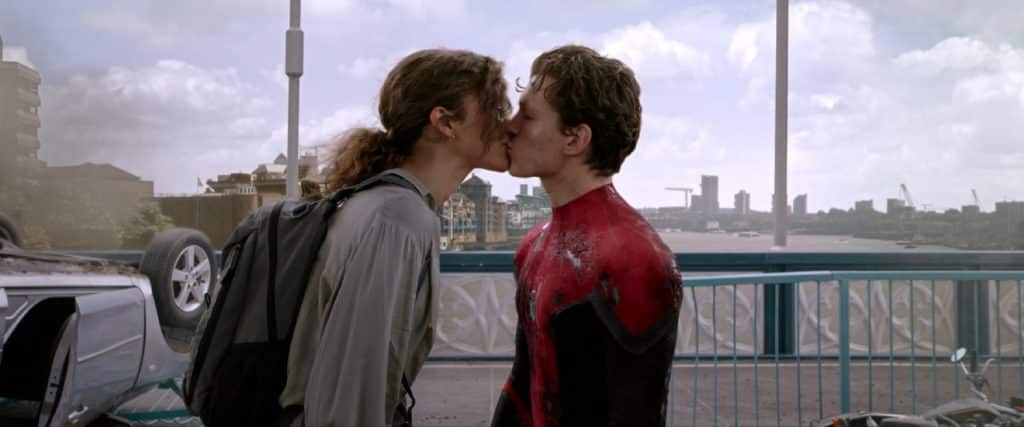 During an interview with SiriusXM, host Jessica Shaw brought up the onscreen kiss Holland and Zendaya shared in the second Spider-Man film (Spider-Man: Far From Home), and discussed how many fans pointed out that Zendaya is taller than her co-star and boyfriend which is potentially problematic to their romantic relationship.
However, Holland didn't seem to be too impressed, and that Zendaya is an inch or two taller "at best", which didn't lead to any issues when filming the scene. Holland also mentioned how he found it strange that people ask whether it causes difficulty when filming kissing scenes.
Shaw noted that it is "such a misogynistic thing" to find a woman being taller than a man, to which Holland added that "it's a stupid assumption" to think that their height difference affects them at all, and also branded it "ridiculous."
Zendaya further added that it was a pretty normal thing, and that her mom is taller than her dad before also joking that "[her] mom is taller than everyone".
Tom further dished the dirt on the casting experience for Spider-Man. He said that "you'd have to ask [director] Jon Watts this question, but every girl that we tested for both roles was taller than me. I wonder whether that was a decision Jon had made. There was no one that tested that was shorter than I was. To be fair, I am quite short. So maybe that was a decision [Watts] made and something he was aware of and wanted to break the stereotype. I think it's great."
No Way Home hits theaters on Friday, and is potentially not the last time that we'll see Tom Holland in the iconic role. However, most fans are eager to see whether more than one Peter Parker will appear on the screen after months of rumors that both Tobey Maguire and Andrew Garfield are set to return as the multiverse opens.