In the wake of the Spotify controversy over Joe Rogan's podcast, James Blunt has threatened action. If Rogan isn't removed from the platform, Blunt announced in a humorous tweet, he'll be forced to release new music.
James Blunt is known for his funny Twitter (as well as his music career), so it was no surprise to see him take this chance for a joke.
If @spotify doesn't immediately remove @joerogan, I will release new music onto the platform. #youwerebeautiful

— James Blunt (@JamesBlunt) January 29, 2022
What is the Spotify Controversy?
It all began last week when musician Neil Young announced he had an issue with Spotify. If Spotify continued to host Joe Rogan's podcast, Young wanted his music removed from the streaming site.
Rogan's podcast has garnered a lot of hate as many see it to have been spreading misinformation about the Covid-19 pandemic.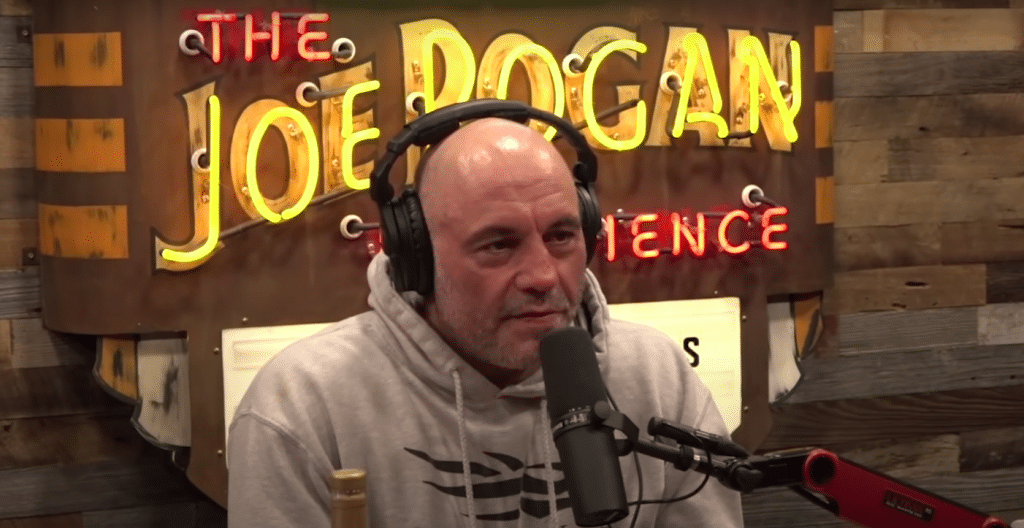 In an open letter, Young wrote:
'I am doing this because Spotify is spreading fake information about vaccines—potentially causing death to those who believe the disinformation being spread by them.
'Please act on this immediately today and keep me informed of the time schedule.
'I want you to let Spotify know immediately TODAY that I want all my music off their platform. They can have Rogan or Young. Not both.'
However, Spotify decided not to remove Joe Rogan. Instead, they have begun the process of taking Young's discography off of the platform, as he requested.
After his music was completely removed, Young wrote another post, this time to his website. In this post, he noted that he 'felt better.'
'Private companies have the right to choose what they profit from, just as I can choose not to have my music support a platform that disseminates harmful information. I am happy and proud to stand in solidarity with the front line health care workers who risk their lives every day to help others.'
He's pointed his fans towards Amazon Music to stream his music from now on.
All folks looking for my music can easily head to AMAZON MUSIC and click here https://t.co/xvhKGMkA36 – all new listeners will get four months free. pic.twitter.com/a66GaGUKEk

— Neil Young Archives (@NeilYoungNYA) January 28, 2022
After this story hit social media and the news, other artists weighed in., Joni Mitchell has also asked for her music to be removed from Spotify.
And, most genuine of all, comes James Blunt's tweet.
How did people online react to James Blunt's tweet?
Many enjoyed this dose of humor into a slightly depressing news story.
Oh what apiece of comedy gold this tweet from James Blunt is!!! That's the heartiest out-loud laugh I've had this week ???#spotify #joerogan #COVID19

— Dorje (@dorje_m) January 29, 2022
This is a very plausible contender for the best tweet ever

— Matthew Stadlen (@MatthewStadlen) January 29, 2022
Others didn't seem to quite grasp that the tweet was a joke.
It's a free world JB. While we love your work; we would ask kindly that you stick to just that.

— Jay Cross (@jaycross1_) January 29, 2022
So are you saying you support Joe Rogan but do NOT therefore support Joni Mitchell and Neil Young? Or have I misunderstood your post?

— Ross Hemsworth Official (@Ross_Hemsworth) January 29, 2022
Either way, Blunt has once again proved himself to have one of the funniest profiles on Twitter.
There's plenty more to learn about the Neil Young/Spotify controversy if that interests you.