Writer and director Sujata Day announced on her Instagram that she would be working on the newest installment of the American Pie franchise. According to Hollywood Insider, she plans to offer a 'fresh take' on the popular franchise.
Sujata Day, best known for her role as CeCe in The Misadventures of Awkward Black Girl, has been chosen to work on the film. While she started out as an actress she has since moved on to screenwriting and directing, making her first directorial debut in 2020. Her film, 'Definition Please' is a comedy-drama that received mixed reviews but Beandrea July described it as 'a fresh American take on Bollywood tropes' on Hollywood Insider.
Obsessed with raunchy comedies and American Pie is one of my all time faves! So excited to be working on this movie🇺🇸🥧 Thanks for the s/o @therebeccasun ☺️🙏🏽 https://t.co/15ta3nMKWU

— 𝚜𝚞𝚓𝚊𝚝𝚊 𝚍𝚊𝚢 (@sujataday) September 29, 2022
What Do We Know About American Pie 5?
Not much has been revealed about the latest film. Production is yet to confirm whether the original cast will return. Nothing has been said about whether the plot will continue where the other films left off or whether it will be a stand-alone. They have not announced a release date yet either.
The original 1999 coming-of-age comedy, American Pie, followed five boys in senior year of high school. They create a pact and each of them agrees to lose their virginity by prom night. American Pie 2 then came out in 2001, followed by American Wedding (2003), and finally by American Reunion which premiered in 2012.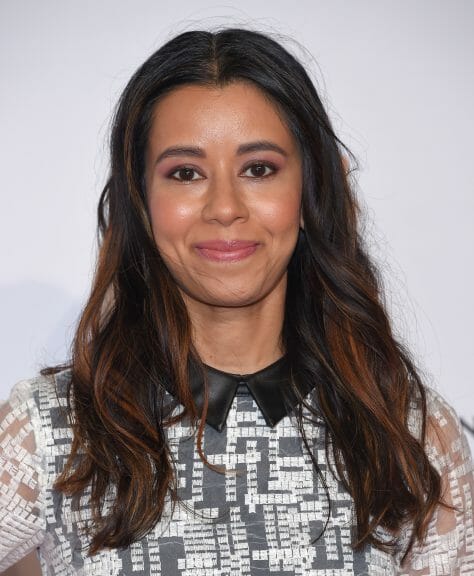 Universal has also not said if they will be using the famous 'American Pie' song by Don McLean. Filmmakers Chris and Paul Weitz explained that they didn't use the song in the original films due to them hearing a shocking rumour about it. The rumour was that the song was written about a plane crash that took the lives of rock and roll legends Buddy Holly, Ritchie Valens, and J. P. Richardson (The Big Bopper). McLean has since confirmed that the rumour is false.
The fans' reactions to the fifth installment
The reactions have been mainly positive about the fifth American Pie film. That being said, there are some negative tweets about universal making another film in the franchise. One user on Twitter posted saying 'The original cast is what made that franchise special. Otherwise, it's just another raunchy comedy.'
The original cast is what made that franchise special. Otherwise it's just another raunchy comedy. That's the difference. #americanpie https://t.co/5yxB8LVumS pic.twitter.com/89ke1AGOsj

— dannydank (@dannyallenxp) September 30, 2022
Whichever way the writers decide to go with the storyline, it seems that the film is in good hands. We can't wait to see what the fifth installment brings!