With her flower-adorned hair, bold lips, and iconic monobrow, Frida Kahlo's self-portraits have become legendary in art and beyond. SHEIN's release of a line of products inspired by her is the latest in a string of Kahlo-related products. But beyond her artistry, Kahlo was a staunch critic of capitalism and exploitative labour practices, the exact way SHEIN operates its business.
The Cult of Kahlo
Name an item, and a version with Frida Kahlo's face on it is sure to exist. This is not a new or inherently bad development since other artists like Van Gogh have experienced a similar fate. However, Kahlo's commodification has taken on a somewhat troubling form, distinct from other artists.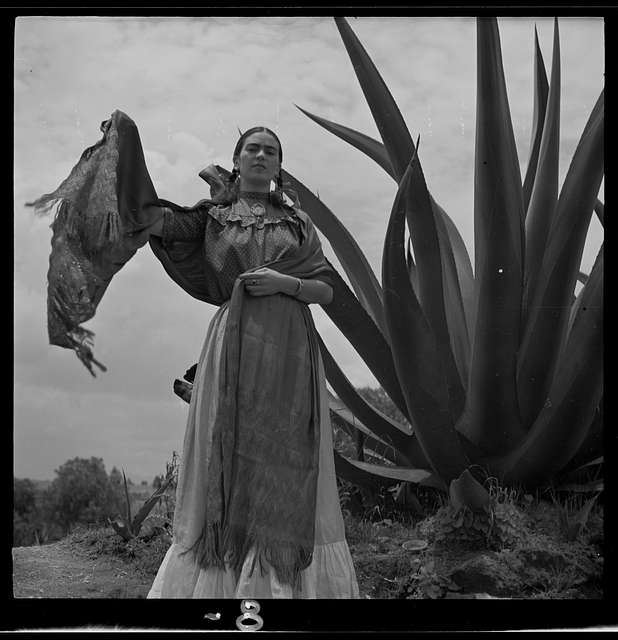 Where Van Gogh is remembered for his tortured soul and artistic talent, Kahlo's commemoration is arguably more empty. She embodies the vague notion of 'girl power' for her style and facial hair rather than her belief that women's liberation can be achieved through Communism.
Of course, her actual opinions are far too radical to appeal to the average consumer. The reimagination of a more palatable (and therefore more profitable) version of Kahlo makes sense from a business perspective. Ironically, society has condemned her to the exact fate she so fervently protested. Her legacy has been confined to images on tote bags ever since.
SHEIN x Frida Kahlo
Using her image on products has been commonplace for years, but postcards and makeup mirrors are not as blatantly contradictory to Kahlo's views as SHEIN's sweatshop labour. The SHEIN X Frida Kahlo collection features jeans embroidered with floral motifs and flowing skirts, all made through the exploitation of women in the global south, like Kahlo. SHEIN styles the models in a manner that imitates Kahlo's appearance, with prominent eyebrows, bright lips, and a slick bun.
Even the symbols used within the SHEIN collection present a watered-down imitation of her artwork. Kahlo favoured long skirts to cover her legs after her disabilities had affected them. The flowers in her artwork are an appreciation of Mexico's natural beauty. After corporations stripped the art from its original context and put it on clothing to generate profit, these icons take on a purely aesthetic purpose that lacks Kahlo's intended richness and substance.
However, a consumer likely won't be aware of these specifics, so they cannot entirely be blamed. Instead, those in charge of Kahlo's estate are responsible for the bizarre marriage of SHEIN and Kahlo.
Who controls Frida Kahlo's image?
Following the Frida Kahlo Corporation's (FKC) approval of a Frida Barbie doll in 2018, Kahlo's family has been in a legal battle to reclaim control of her legacy. What started as a deal between her family members and businessman Carlos Dorado ended in a dispute. While her family aims to preserve Kahlo's image accurately, the FKC focuses on marketability, trademarking her name but having no claim to her image.
The mismatch between the artist's morals and the corporation's practices speaks to a phenomenon of watered-down aesthetics in visual culture. Do we, as consumers, really consider the images on our clothes? Or do we see something cool and then yank it off the clothing rack?
Fast Fashion VS Art
This is far from the first time fast fashion brands have profited from politically charged artwork. Keith Haring's art discussing AIDS and homosexuality in 1980s America is now on £12 Primark hoodies. Urban Outfitters features work by Jean-Michel Basquiat that explicitly challenges power structures like racism and classism on its button-up shirts.
Yet, Kahlo's case is unique due to its cultural pervasiveness and weaponisation. Theresa May wore a Frida Kahlo bracelet in 2017, further diluting her image. Whether aware of Kahlo's cultural relevance or weaponising her likeness as a political statement, the use of Kahlo by politicians is an interesting phenomenon due to the cherry-picked, flat lens through which they portray her.
Kahlo's family continues to fight for control of her estate, hoping to preserve her image. It is doubtful that Kahlo would approve of such a legacy.