Images Via
There's a reason why you've just felt that chill running down your spine. This School, now abandoned, was a home for troubled boys from 1900-2011. Over a century. During that time, there were atrocities committed that would be difficult for good people to fathom.
Young boys were raped, murdered and buried here. If there ever were such a thing as angry vengeful spirits, this would be the place to find them. The name of this place is Arthur G. Dozier School for Boys in Marianna, Florida, but people tend to call it the 'School of Death'.
The photographer who broke into the school, goes by the name of Bullet, and he's exposed decades of abuse. The most horrifying of all is the rape dungeon, and how it managed to remain hidden over the years, I'll never know. Certainly there has been no small amount of cruelty and neglect at this institute.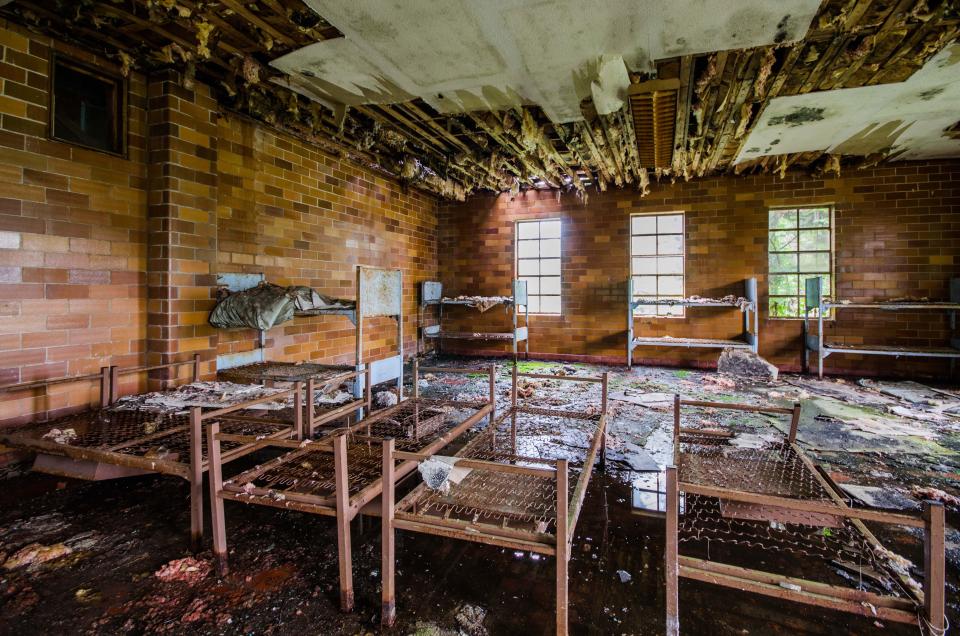 Perhaps the worst atrocity of all, is that no one has been held accountable for their crimes. How many boys were broken here? This was meant to be a place of reform, not a gateway to hell.
It's more than just creepy. It's disturbing beyond comprehension. Even more so, if you know how many children were murdered in a place they were made to call home.
For more chilling and unforgettable places, read about the murder hotel.