Sales associates looking you up and down, spending thousands of dollars to get the item you actually want, and waiting in multiple hour-long lines about sums up the luxury shopping experience today.
Save your time, money, and dignity by going to a vintage store instead.
Rise in luxury goods
In the age of social media, what and who you wear is a – sometimes or not-so-subtle way to flex on people. Luxury goods like sweaters, handbags, or belts can show people you shop at the world's finest stores. The status one gets when slipping on their excruciatingly expensive bag from Goyard, Hermés, or The Row immediately brings your everyday outfit from snooze fest to, "Oh, where'd she get the money for that?"
The status of these luxury goods alone rakes in much of the allure. Even if you don't have the money for it. A statement from Bank of America released last year showed that people who make $50,000 a year or less account for 40% of spending on luxury goods. People want to enjoy the finer things in life, even if it means breaking the bank.
As the wise Carrie Bradshaw once said, "When I first moved to New York, and I was totally broke, sometimes I would buy Vogue instead of dinner. I felt it fed me more." Instead of a magazine, this splurge is a $2,000 emblematic canvas tote bag.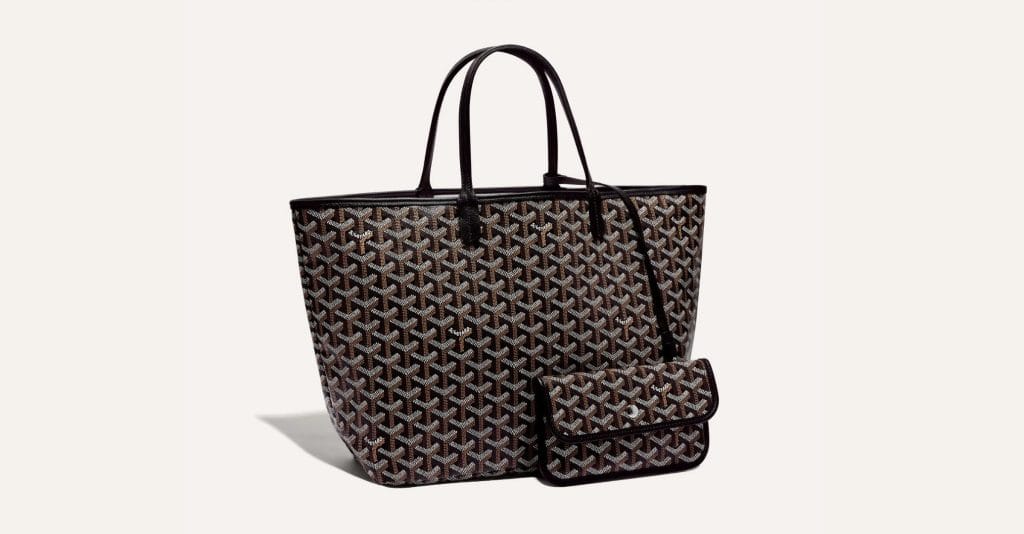 Fake It Till You Make It
On the other side of this spectrum are the ballers on a budget. Their best friends are DHgate, Amazon, or street vendors on Canal Street if you're in the New York metro area.
DHgate, the holy grail for fake bags, has everything from fake designer sunglasses to fake designer puffer jackets. The range of quality on these products is wide. That's to be expected for a $30 GGCCC (Gucci) or PPDDA (Prada) bag. Fake bags are in popularity and demand because people can't and won't justify dropping thousands of dollars on a bag.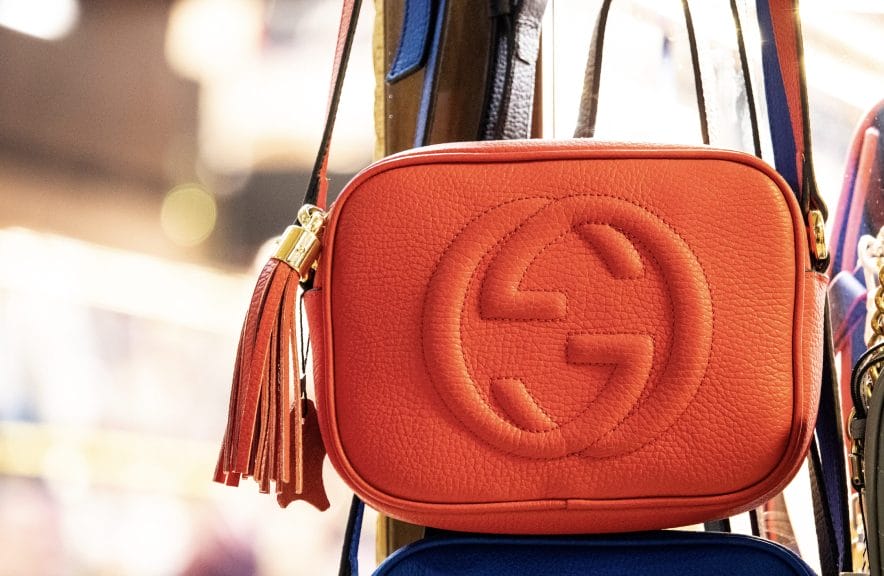 Some people fake bags so well that it takes a luxury brand authenticator or a deeply obsessed shopper to tell it's a knockoff. Certain types of stitching, placement of logos in hard-to-see areas, or the texture of a bag can expose if it's a fake. But in general, people are fooled easily because fake bags tend to match original brand bags identically.
These knockoffs are so widespread that people forget that buying counterfeit items is not only illegal but highly problematic. Revenue from counterfeit items can fund organized crime. A counterfeit investigator, Alastair Gray details how people behind the fakes are sometimes criminal organizations.
Gray revealed in a Ted Talk that authorities in Turkey seized and raided five warehouses full of counterfeit products. They filled about 16 trucks worth of contraband. From further investigation, a bank account from that same criminal organization laundered 3 million dollars made from those products. What the criminals used the money for is unknown, but it's fair to assume it wasn't good.
Purchasing counterfeit products might seem like a victimless exchange in which brands get free advertising. But, the luxury status achieved at a discounted price affects others' livelihoods.
Instead of dropping thousands on bags or perpetuating organized crime, shop practically, sustainably, and ethically. Vintage stores are a great middle ground because they still offer high-end brands a nice discount.
For the everyday person, luxury shopping in branded stores is more hassle than glamorous. Luxury brands focus on people with many 0s in their bank accounts. Don't believe me? Check out the waiting game that many brands put their customers through.
Get in Line, Pal!
Queuing is the new sensation rocking the luxury shopping experience. Want to spend thousands of dollars on a dream bag? Wait three hours to see if they have stock! This is still worth it for some people, but it seems outrageous for others. Needless to say, why do you have to wait so long?
If it's Saturday on Rodeo Drive, shoppers expect a wait time, but long queuing is becoming more common because of increased theft. Most luxury executives across all brands, from Chanel to Prada, have now established that one sales associate must always be with a customer. Theoretically, this ensures a more enjoyable shopping experience for the consumer while minimizing the chance of thievery.
In Business of Fashion's article, "Queuing Is Not A Luxurious Experience," some senior luxury brand executives from across the globe revealed that they expect a "dramatic increase" in loss in the next three years due to theft. With a struggling economy, rising cost of rent, and plateauing minimum wage in the United States, it's no surprise people are turning to easy cash grabs. Many TikToks even show burglaries happening in real-time:
While queuing somewhat addresses the issue of theft, it also poses a threat to shopping in general. With increasing levels of theft, criminals will end the days of casual shopping for good. So are these items even worth the hours-long wait?
In my opinion, no, but people have their reasons. Sure, some brands like Goyard can only be bought in-store, but some people want the experience of stepping into a luxury store to feel like the heir to Hilton Hotels. Whatever the reasons may be, there's no shame in luxury shopping. However, there is also no argument for it being practical.
One TikToker waited in line for over two hours before purchasing her Goyard bag in the Flagship store in Paris.
"Aside from the obvious long wait times, I wouldn't trade this experience for the world."

Khalah Morris
She is not alone because this Goyard store is constantly inundated with people. So, grab some comfortable shoes and AirPods unless you're a VIP or a constant shopper of these brands. Lastly, get ready to drop some serious cash if you reach the front.
They Don't Want You
Let me spell it out for you if it wasn't already clear from the long lines and lack of hospitality. Luxury brands and sales associates primarily care about top clients.
A recent article from Fashionista shows how a luxury brand like Brunello Cucinelli truly rolls out the red blanket (cashmere blankets) for their clients. Cucinelli created Casa Cucinelli to appeal to its top clients. The brand throws private parties with recent runway pieces and the hottest styles on standby for their guests. The elegant clothes racks are accompanied by hors d'oeuvres, champagne, and a staff ready to wait on clients hand and foot.
In stark contrast to the everyday person's luxury shopping experience, the one percenter gets every item their heart desires. First-time luxury purchasers might be unaware that certain brands have a pecking order and a certain way of selling products. For example, the more you spend on the brand, the better chances you have of getting an exclusive bag size, color, or customization. Luxury brands care about exclusivity because that is what drives sales.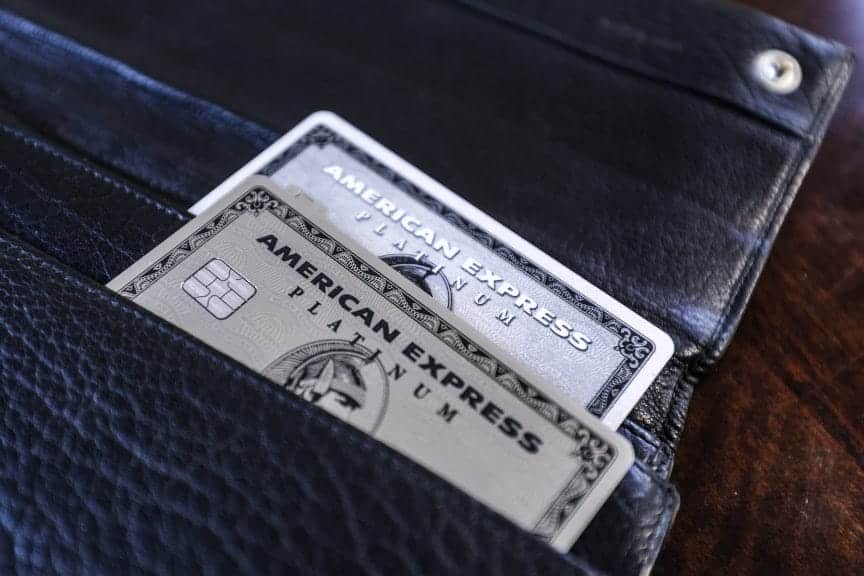 Show Us The Money
Luxury brands realized the importance of catering to the top 1% of shoppers because those are the people who can walk in on a Tuesday afternoon and not think twice about the five-figure bill that'll get thrown on the black Amex this month. Federica Levato, a key luxury goods and fashion expert from Bain & Co., showed an interesting insight into executives' mindsets.
"Brands that are able to cater to the needs of the top customers … are the ones that perform better than others."

Federica Levato
Levato says that brands focused on wealthier shoppers perform better overall than those trying to market to first-time purchasers. Simply put, rich people don't have to worry about buying the newest items. Economic uncertainty and financial strife are seen as few and far between for someone casually buying a $2,000 sweater.
Wealthy customers at Brunello Cucinelli Chanel and Gucci, among many other brands, get aesthetic blankets, friendly smiles, and a selection of every item they want. They get private shopping appointments, which sales associates schedule if they've shopped enough and nurtured a relationship with a sales associate. This means no waiting in line.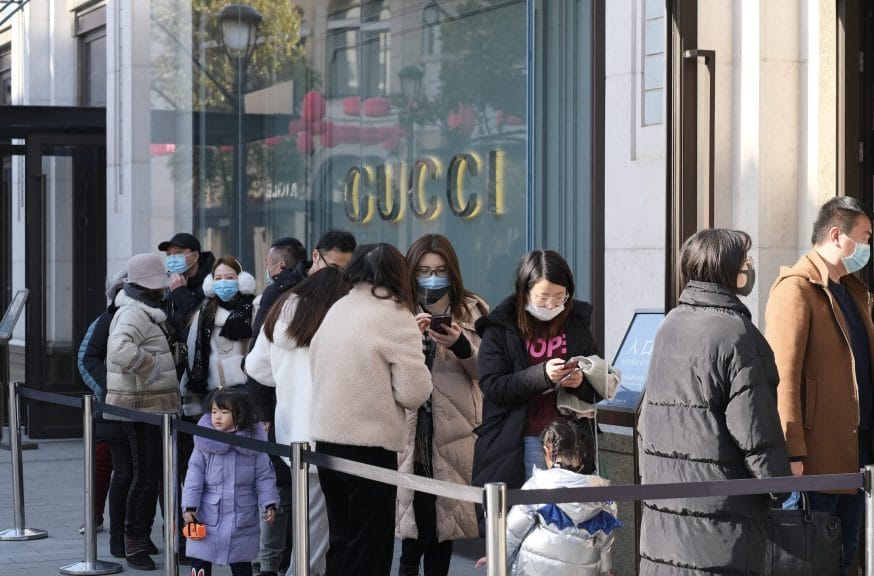 And if you're a celebrity, you might even be able to shut down the entire store for an hour during peak traffic. Offset, from the rap group Migos, went to the Goyard Flagship store in Paris during Paris Fashion Week and shut down the store for an hour. Customers already waiting in line for two hours now had to wait an extra hour longer. He got special treatment because of his status while the aspirational shoppers watched with their noses pressed against the glass.
If it isn't clear enough by now that brands don't care for the first-time purchaser or person who infrequently purchases luxury goods, then go ahead and step in line for me – also, here's your clown makeup while we're at it.
Instead of wasting hours, lots of money, and the possibility of not even getting the item you want, go to a vintage store instead.