London Fashion Week. Home to extravagant designs, high-profile guests, and the occasional chip butty. Yes, you read that right. To promote their AW23 collection, Burberry has taken over the North London cafe: Norman's.
Norman's: A (Not So) Greasy Spoon
Labeled as a 'working men's style caff', Norman's boasts a quintessentially British breakfast menu. The greasy spoon is complete with touches such as Aesop hand soap and a La Marzocco coffee machine. The perfect hangout for Burberry to embellish with their famous Equestrian Knight logo for the week. So, although Norman's may be cheap, it's certainly been made to feel high-brow.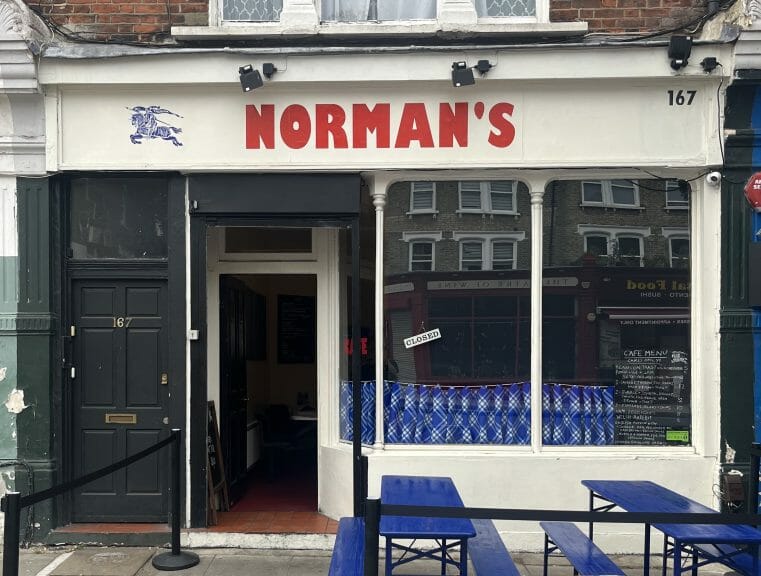 In an interview for the YouTube series: 'Taxi Chronicles', chef and founder of Norman's, Elliot Kaye, recollects his motivation behind setting up the cafe:
"We planned to open a greasy spoon British cafe vibe from day one. […] There's obviously the classic greasy spoons […] but there wasn't a re-gentrified one. The whole idea was to do that but in a non-wanky way, if you know what I mean. […] We just wanted it to be simple, cheap, and easy. […] It's so cheap, we're charging six quid for a fry-up, a full fry-up."

Founder of Norman's, Elliot Kaye, speaking on 'Taxi Chronicles' SO4 EO50
Breakfast at Burberry's
In Gracie Eastwood's report for GQ, she comments on the Burberry X Norman's collaboration:
"It's clever – denying the habitual yet equally ostentatious displays of wealth and luxury that fashion month brings."
Yet, however "clever" it may be, it's hard to shake the uncomfortable contrast brought about by a brand, intended to be exclusively upper-class, functioning out of a working-class caff.
In a cost-of-living crisis, this aestheticization of a working-class environment is simply distasteful. Perhaps if it weren't for Burberry's somewhat chequered history with class divides, it could be passed off as a novel, if a little unsavory, collaboration.
A Chequered Past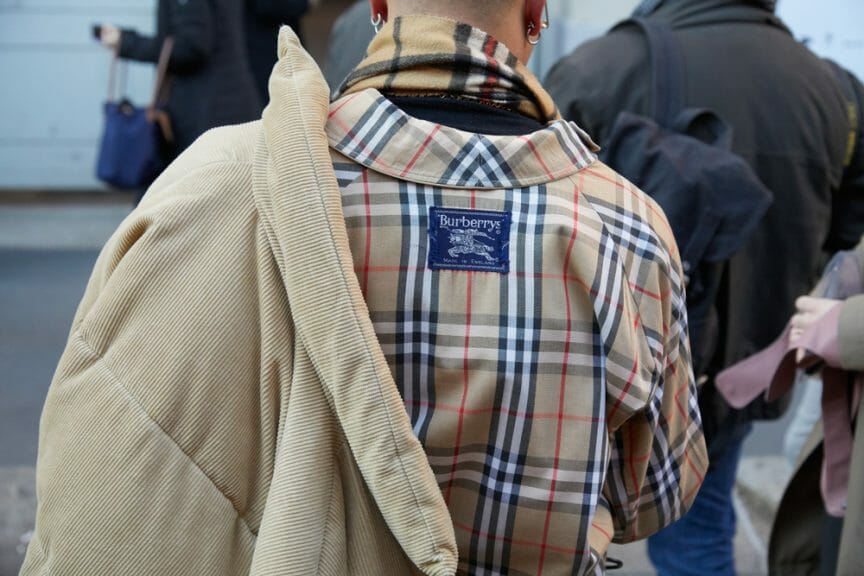 Thomas Burberry founded the brand in 1835. Notably, he was from a working-class background. Born into a village of farmers, Thomas was keen to exceed expectations and he secured a job at a local drapers shop. Burberry's initial product line consisted of overcoats made to be functional over fashionable. Burberry designed the coats using lightweight material; they were purpose-built for daily physical activity.
Burberry soared in popularity, especially following the invention of the trench coat, which Thomas Burberry designed to keep soldiers dry in the trenches during WWI. It wasn't long before Burberry designed the signature 'Nova Check' pattern in 1920, a development which gave them the allure of "if you know you know" common to many successful high-fashion brands.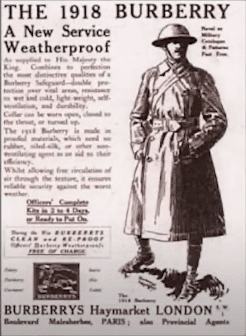 In the late 1920s, the Great Depression hit, and Burberry began developing bags and accessories all sporting their new chequered design. These products were cheaper and more accessible to the public. Soon, the print was in mainstream circulation. Rowdy football fans and pub-goers across the country were donning the infamous Nova Check pattern.
Enough was enough. Burberry no longer wanted to associate themselves with the working class. In 2001, Creative Director Christopher Bailey attempted to distance Burberry from the masses. He phased out the Nova Check, which soon featured in a mere 5% of Burberry's collection.
Working-Class Cosplay?
Information found on the Burberry website does mention the chequered pattern but with a few (key) details missing…
"The Burberry check was first used to line our raincoats in the 1920s, but it was the 1960s that saw it become the unmistakable Burberry signature we know today. When customers began asking specifically for the Burberry check – the evolution of our house code began."

Burberry
The same can't be said for TikTok users, many of whom are posting duets to videos that promote the collaboration. Young fashion enthusiasts are disappointed. They're criticizing Burberry for exploiting a working-class environment. The comments left by viewers are equally scathing, labeling, the event as "working-class cosplay."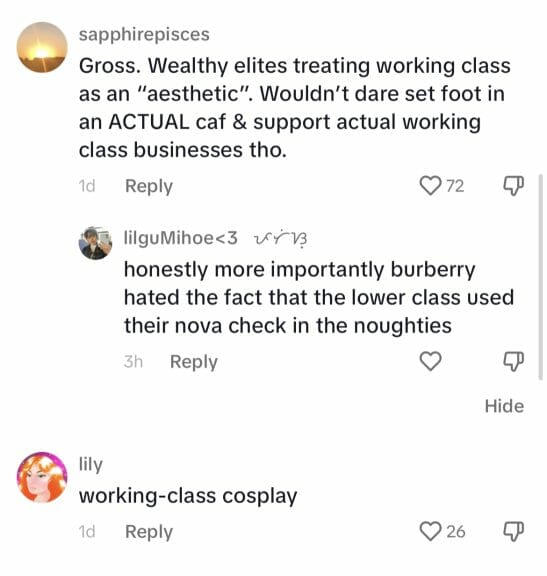 Although Norman's is already a somewhat upmarket version of a classic greasy spoon, it's safe to say that Burberry has fed into a pre-existing narrative of being anti-working class. At best, the collaboration feels incredibly uncomfortable. Even with that £6 fry-up, I wouldn't be tempted to go anytime soon.