Winter 2022 will focus heavily on versatile pieces and comfort. Hailey Bieber's recent release of the nyc wardrobe illustrates the simplicity of her collection and may likewise hint at the importance of durable basics.
While it may be hard for many to match pieces together, the secret is finding just the right amount of statement pieces and basics. Layered together and incorporating jewelry and makeup can help you embody your own twist to an aesthetic.
Back to Basics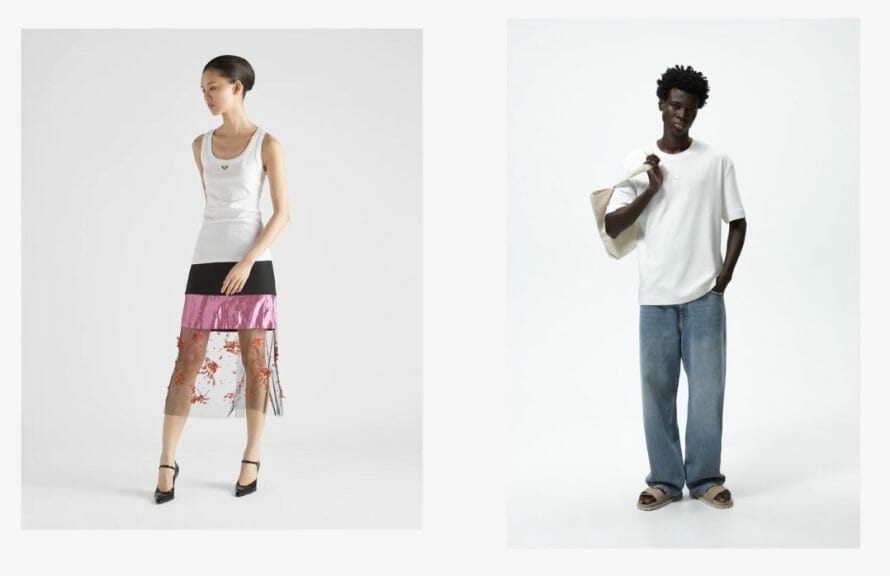 I'm sure everyone has seen Coperni's fabulous spray-on dress, though, besides being spectacular, its simple nature will certainly inspire a more effortless and tonal look. This means maxi dresses, skirts, tank tops, etc. This upsurge in white wear will reflect the 90s denim and white top aesthetic. Effortless with a touch of individuality.
Back to Black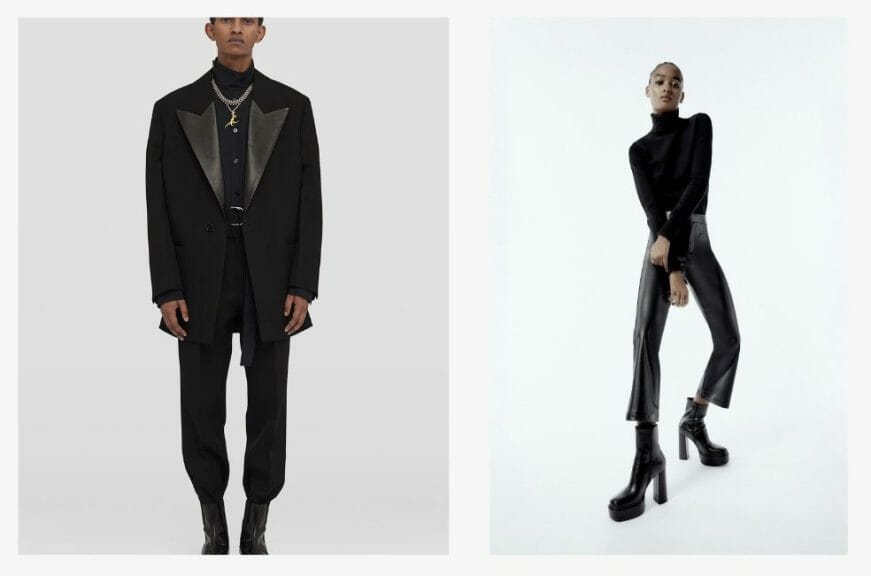 Yes, black outfits have always been a thing, but in recent years bold colors have been in; this winter will invite sophisticated all-black outfits. Think layering, suits, boots, and tights. A type of stylish workaholic chic.
Leather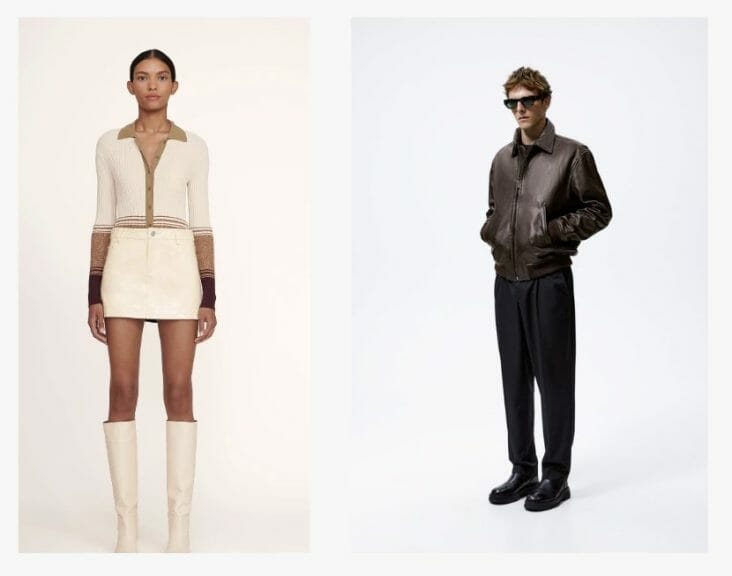 Ah, yes, leather. Leather jackets, boots, skirts, dresses, and absolutely everything in between. Style it well, and you can match it to any aesthetic you want. Of course, mixing different textures and materials can elevate your look; think wool and leather. And no, leather does not mean black. Did anyone hear fun, sophisticated and sexy? Yes, leather is all of that.
The power shoulder and Suits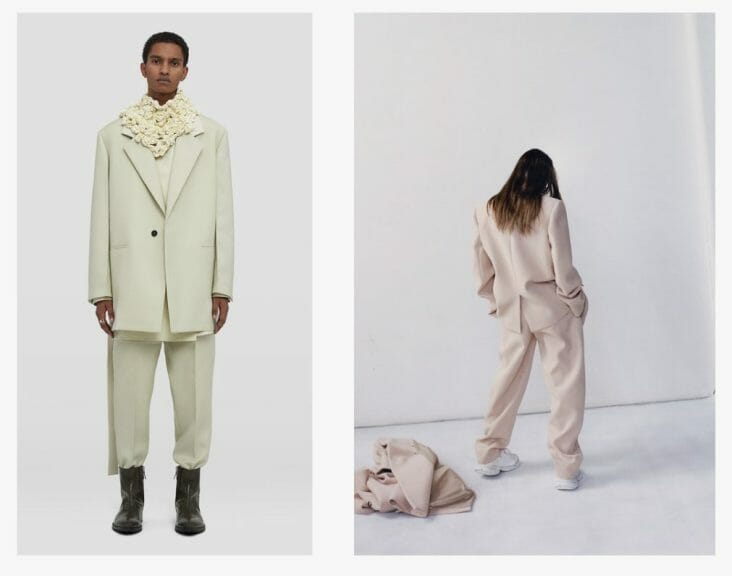 Suits equal feeling like you have your shit together. Are you confident? Yes. But that suit? Oh yes, that's just the cherry on top. Comfy, stylish, and oh-so versatile. Every piece of a good suit can very much be used in any outfit. Think of a dress and blazer or trousers and a crop. Yes, rummage through your dad's wardrobe; just don't blame it on me!
The Power of the Boot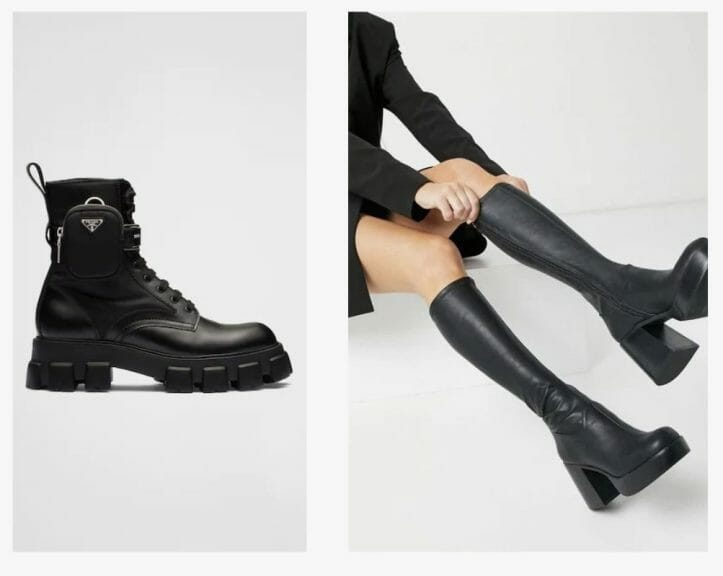 Boots? Yes. Prada boots? Obviously. A good, fun boot can escalate any outfit. Think of shape and color. Boots can add height, style, and sleekness. Depending on the vibe you are going for, it can achieve it all. Of course, we like a good, versatile boot. Maybe even a good boot and bag combo? We love mixing and matching, after all.
All Shades of Brown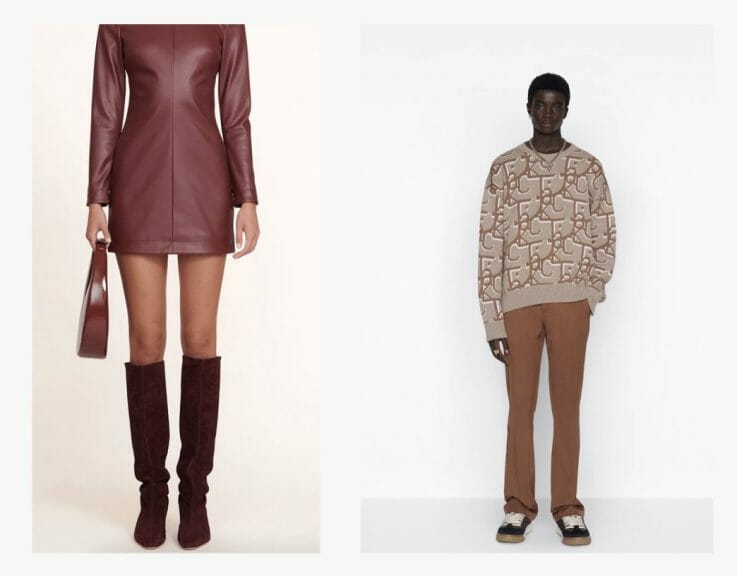 Sandy and tonal outfits hit differently. An outfit matching different shades of brown is new, refreshing, and a type of 'wow, I so want to own that outfit. It looks cool and elegant in more concise terms, and no one can prove me otherwise. I mean, just look at it…
Back to School Chic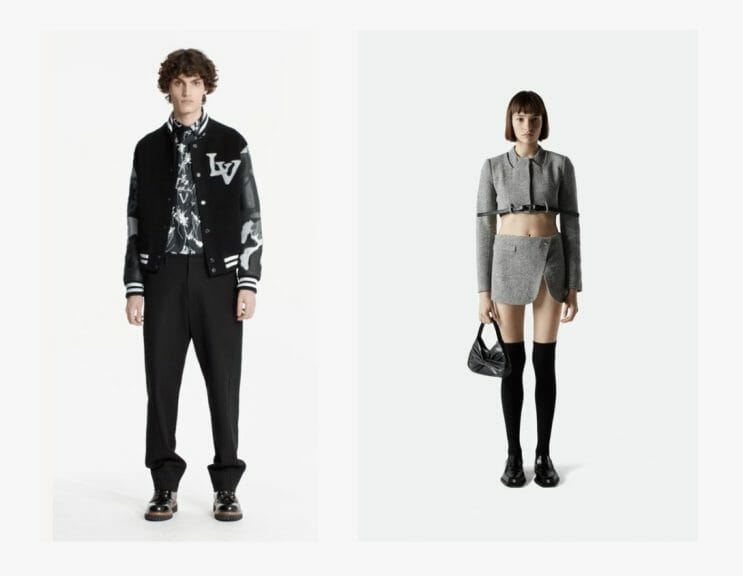 Thoughts? Yes, cute. Think vests, trousers, and adorable white shirts with puffy sleeves. Oh, and the jewelry and mini skirts. So basically Gossip Girl but 2022 edition, with a sprinkle of y2k. Sound good?
Couture Dressing Gowns, Coats, and the Art of Layering
A good big coat to wrap up your stunning outfit. You might underrate a good coat. Depending on your style, it can add a touch of sophistication, a pop of color, or just a bit of fun. Makers will play with size, shoulder, sleekness, and material, so try them on! You might be surprised what type of coat suits you best.
Just Knit Honey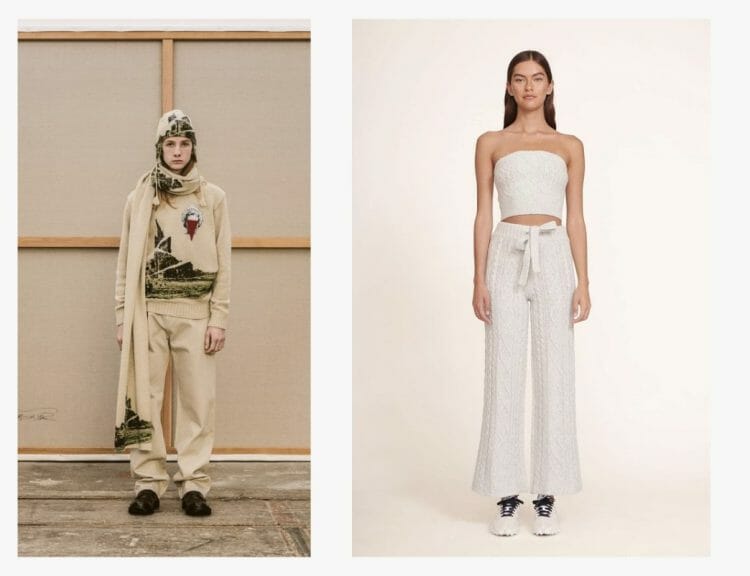 You heard it right. It keeps you warm and looks oh so very cute. Get the knit out, cozy up, and look absolutely stunning. Don't be afraid to layer it up! There's never enough knit. Think gloves, dresses, skirts, pants, and all of the above.
Aviator Jackets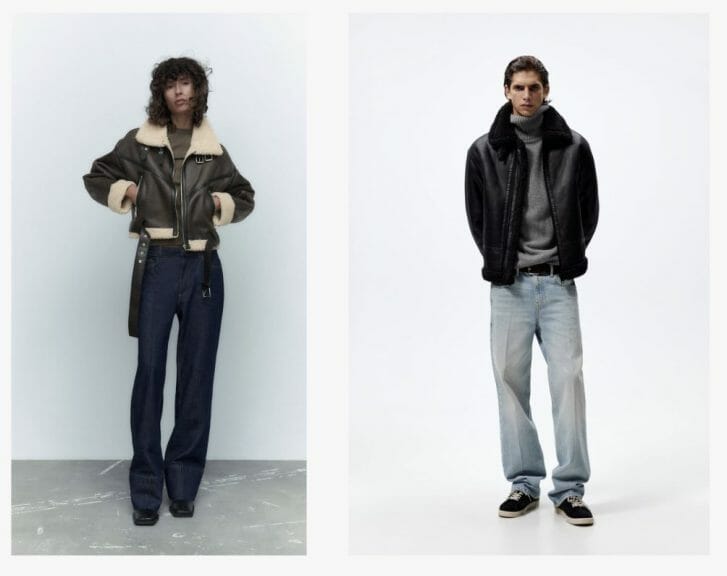 Enough said.