Ever thought, "Darn! My footwear just doesn't have the pizzazz that I'm striving for!" Never fear, crocs have got this. They're jazzing up their plastic eyesores by partnering with KFC. No, really.
Let's be honest, crocs aren't fashionable. Comfortable? Debatable. Fashionable? Nope. They are popular though.
Anyone who's had to suffer a relative, friend or significant other adorning their feet with these things can attest to that.
In the world of corporate partnerships, one would never really pair KFC with footwear. But, hey-ho, we live in a world where Gwyneth Paltrow can sell vagina candles and solid gold vibrators. Ah, capitalism, my old friend, we meet again.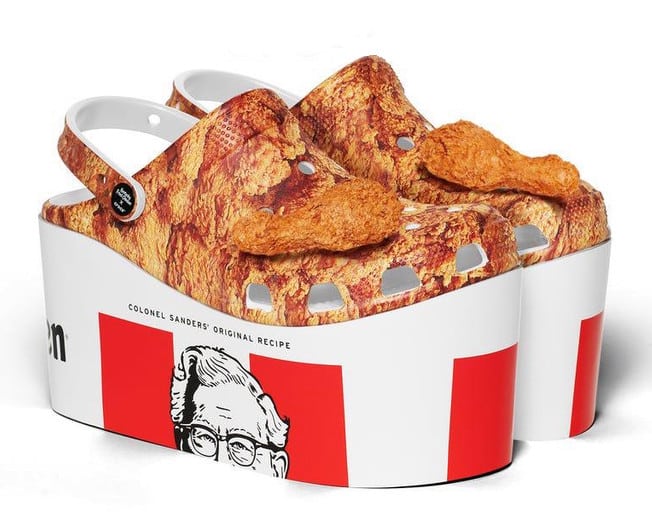 Okay, I've avoided the issue long enough, what are the merits (if any) of these Kentucky fried chicken shoes?
They make your feet look like buckets of KFC. That's… something. They come with Jibbitz, which are small clip-on things that make your feet smell like KFC. Cool, cool, cool.
Want a pair yet?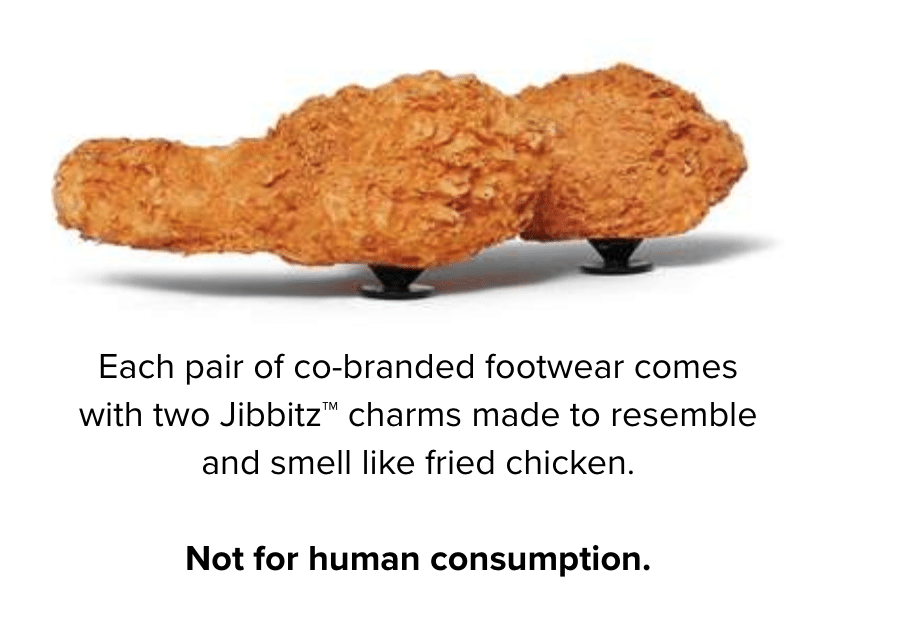 Terrence Reilly, Crocs SVP and CMO commented on the release of the shoes, saying:
"As Crocs continues to create new, unexpected brand collaborations, we're thrilled with this 'bucket list' partnership with Kentucky Fried Chicken that will bring fans an unbelievably fun and fashionable take on our classic clog."
"We're honored to feature this fashion-forward style between two iconic American brands at one of New York's biggest weeks in fashion that promises to surprise and delight consumers around the globe."
Sure
Now, can we stop pretending this is in anyway a good or novel idea? Yes? Okay, good!
Right, article over, I can stop talking about fried chicken shoes. I'll move on to real issues like that Coronavirus that's going to wipe us all out. Hmmm, maybe I'll stick to the food shoes.
Featured image credit: KFC/Crocs