Talk about a double whammy. H&M seems to have backed down in their attempt to legally go after Jason "Revok" Williams, a street artist who recently called out H&M for allegedly using his art without permission.
Revok demanded compensation from the company for featuring his art in one of their marketing campaigns. H&M clearly did not agree with Revok's perspective seeing that they filed a case against him, claiming that he does not possess any copyright rights to the art since he created it illegally.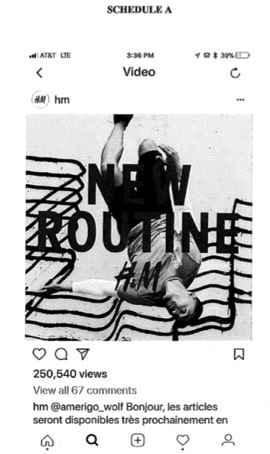 After facing a lot of backlash from the artist community on social media who encouraged everyone to boycott the company, H&M withdrew the lawsuit and released an apology statement about the situation.
It has been a little over a week since H&M dropped the lawsuit, but the controversy surrounding Revok's claims and H&M's actions remains.
The case, or lack thereof, begs an important question regarding artistry and copyright: does the context in which a piece of art is created affect the artist's claims for copyright?
In other words, should the fact that Revok created his art 'illegally' affect his right to claim ownership?
I wouldn't think so. Others may disagree; nonetheless, the final decision remains in the hands of the law.
For more art news, click here!