From kickass solo costumes, to couples and group costumes – we have the very best 2021 inspired outfit ideas to make you the envy of every Halloween party!
After Halloween 2020 was a no-go, many of us can't even remember what it's like to attend a costume party anymore, let alone come up with a killer costume idea.
But don't worry, despite 2021 being a rather strange year, it's delivered a wealth of pop culture – and memes – for us to base our Halloween costumes on for the upcoming parties. From costumes that can be easily purchased online or some at home DIY jobs, we have something for everyone!
Squid Game Character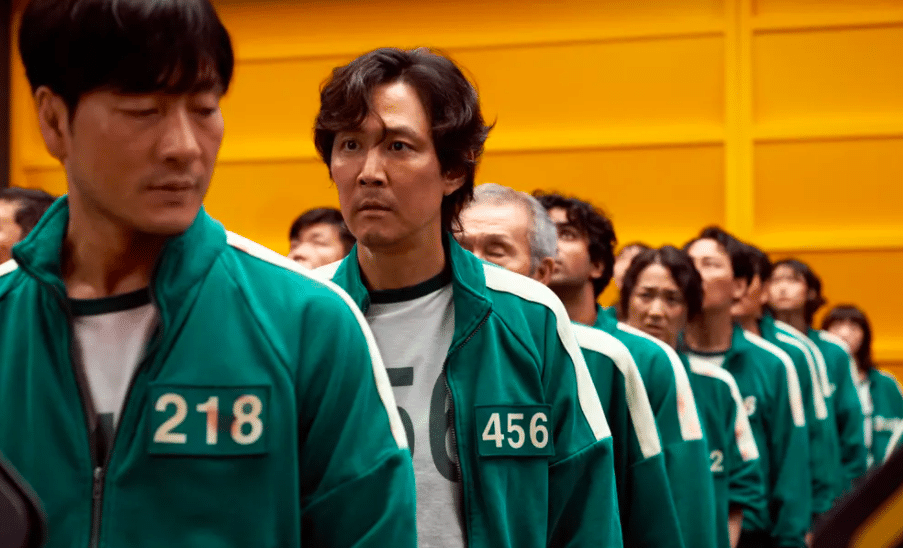 Unless you've been living under a rock for the last few weeks, you would've definitely heard about Netflix's new Korean-thriller Squid Game. This survival drama has captivated audiences all around the world, and is probably one of the most popular 2021 Halloween ideas. From the green numbered tracksuits of the contestants to the red boiler suit and masks of the staff, choose whether you wanna be a player or in control. If there's a group of you, you could consider doing a mix of both! More great Squid Game costume ideas include the masked "Frontman" and the scary robot girl from Red Light, Green Light.
Olivia Rodrigo's Sour Album Cover
This year, Olivia Rodrigo's debut album Sour had us all in a chokehold. Embrace your inner angsty teen by adding a dozen or more cute stickers to your face and pairing the look with your favourite spaghetti strap top and plaid squirt. Now you're ready to be the newly-crowned princess of pop!
Lil Nas X's Devil Costume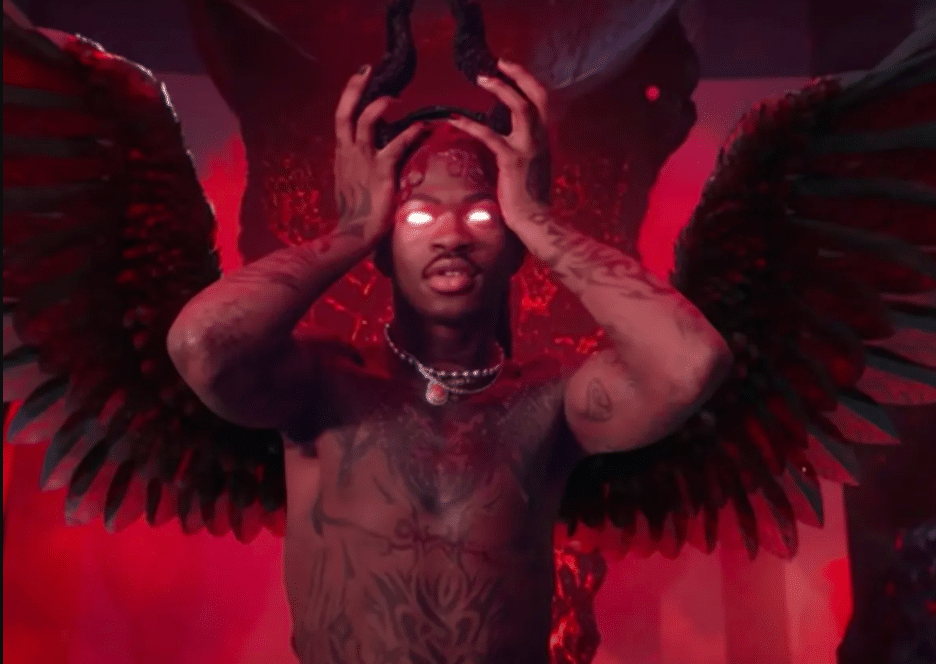 Lil Nas X had several iconic looks this year, but perhaps the most fitting for Halloween is his take on the devil from his 'MONTERO (Call Me By Your Name)' music video. Just don't forget your thigh high leather boots.
Kim K's Met Gala Look
Kim Kardashian provided the internet with a lot of entertainment this year when she stepped out onto the Met Gala red carpet looking like a dementor from Harry Potter. All you need for the Kim K look is to a completely black outfit from head to toe, making sure you add a long slicked ponytail.
The Suez Canal Boat
Who can forget when the Ever Given got stuck and blocked the Suez Canal for almost a week. This "oops" moment provided the internet with days of entertainment, and there was even a video game based on the scenario.
For this costume idea, you're gonna need to use some DIY skills, so make sure you have some cardboard boxes on hand. As this will be a pretty clunky outfit, so make sure you get pics of you blocking the hallway early on in the evening.
WandaVision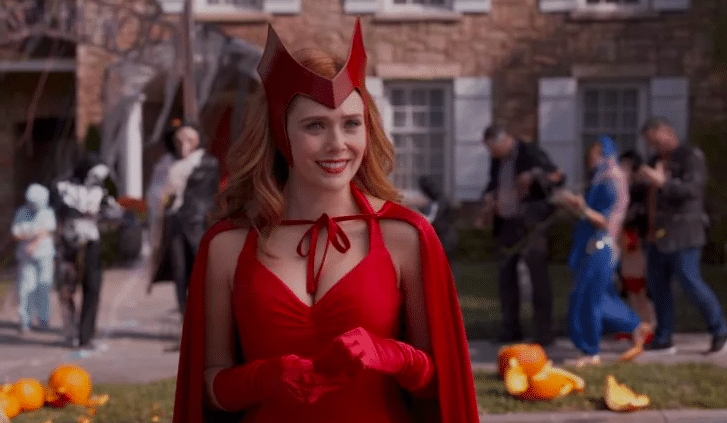 WandaVision was pretty successful on Disney+ this year, and the cast served some pretty iconic looks. Why not try Wanda's cute Halloween costume from episode 6 of the show? Perhaps, you and your bestie could go as Wanda and Agatha (make it the new Angel and Devil!) Wanda and Vision related outfits will also make for a great couples costume too.
To really take it up a notch, and to pay tribute to one of the best memes of the year, you could even go as Vision's 'The Rock' inspired outfit. Vision wearing a turtle neck sent the internet into a meltdown, and provided some of the best entertainment of the year. Simply paint your face red and add a black turtleneck with a gold chain to match. After all, "what is drip, if not sauce persevering?"
The Little Lad Who Loves Berries & Cream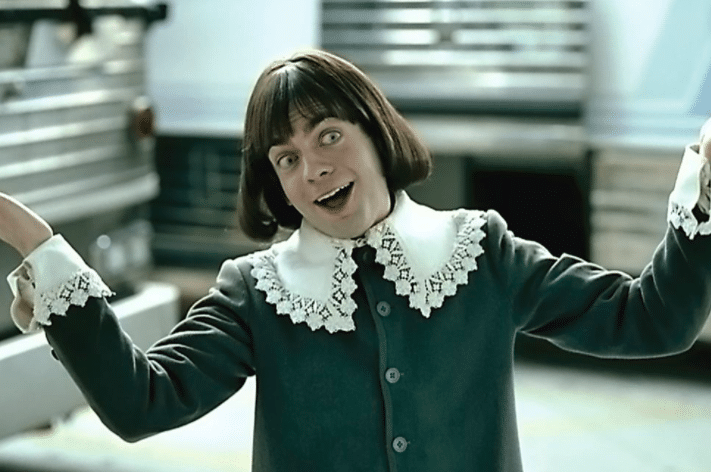 One of the most popular TikTok audio's right now is all about berries and cream. Make sure you get a super slick wig, and a pilgrim costume. All that's left to do is learn the dance !
Bernie Sanders' Inauguration Look
Who can forget back in January when Bernie Sanders stole the limelight at Joe Biden's inauguration ceremony. People fell in love with Bernie's knitted mittens, sensible coat and surgical mask look, which has been edited 100 times over.
Here are some more Halloween costume ideas for your to consider: 
Bennifer 2.0 (J Lo and Ben Affleck Reunited)
Måneskin (the Italian winner's of Eurovision)
Cruella De Vil 
The beach that makes you old 
Old Evan from Dear Evan Hansen 
Basically any Marvel character from the 2021 releases 
Ted Lasso 
Harley Quinn's 2021 Suicide Squad look 
Megan Fox and Machine Gun Kelly at the VMA's 
Guy from Free Guy
Happy costume planning!