CCTV from an Italian Museum has caught the moment that a clueless tourist completely snapped the toes off of a 19th-century sculpture by Antonio Canova.
The man was draped across the entire statue as he posed for an impressive selfie with it in the beginning of the video. He then gets up from his pose and suddenly turns around to look at something on the plaque, which we're guessing was probably the plaster toes that he had just snapped clean off.
He has been identified as a 50-year-old Austrian citizen, but has not been named. This quick identification was made much easier due to new requirements enforced to track the spread of the coronavirus.
The shocking part of the video is that after noticing his huge mistake, the man simply gets back on his feet and continues walking around the museum as if nothing has happened.
Taking to Facebook and Twitter to voice their anger at the situation, the Gypsotheca Antonio Canova museum in Possagno have shone further light on the situation.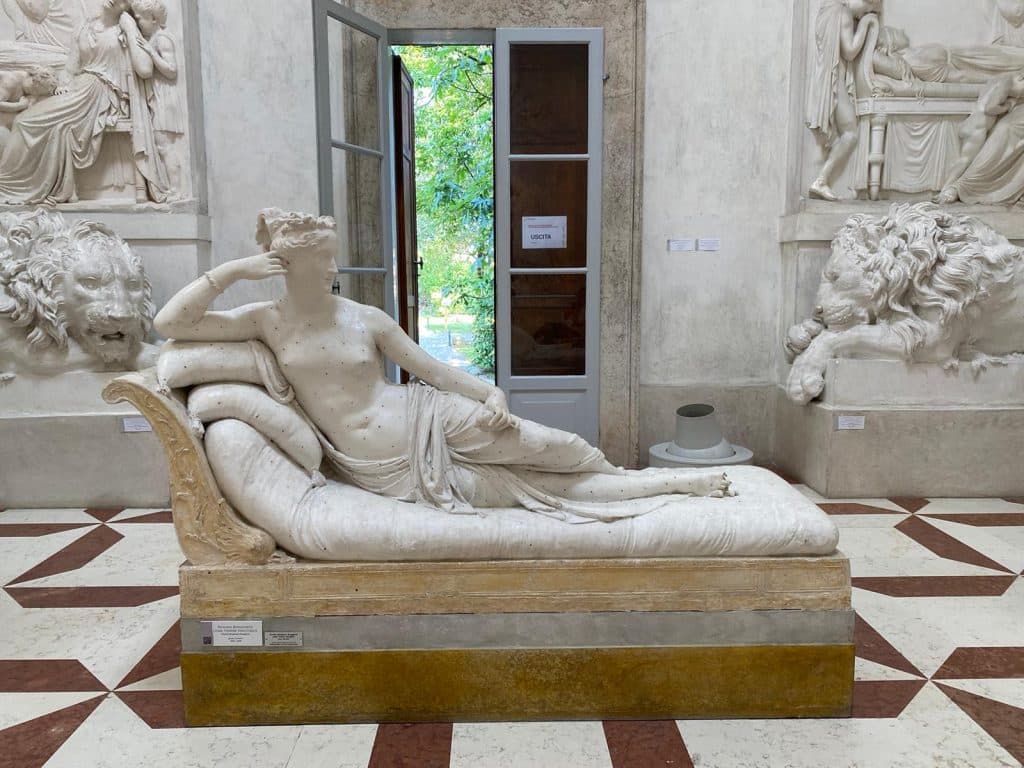 They stated how the man left the museum without alerting staff about the situation, as well as the speedy response by guards in stating an emergency within minutes.
They then went on to reiterate how precious the art and history is that they have on display, and remind visitors to act responsibly at all times.
Treviso Carabinieri, the local police force, have said that the man immediately confessed to his 'stupid move' when contacted by authorities regarding the matter.
A translated letter from the Austrian native stated "I remain at complete disposal, it was irresponsible behaviour on my part, the consequences were not known to me, so I normally continued the visit to the museum and the entire stay in Italy."
Whilst his apology may be sincere, we don't quite believe that he didn't know the consequences of breaking a 200-year-old sculpture on display in a museum. It seems more likely that he thought he'd got away with it in the relatively quiet museum room.
Museum staff are already working on the restoration process for the work, but are unsure of the extent of the damage.
If you're interested in all things art, check out this super cool Simpsons themed project that one artist has taken on……
Featured image via Youtube