There have been few cultural milestones capable of dividing the internet quite as harshly as the emergence of the NFT. Now, as the success of the market continues to soar, with new breakout cultures forming every day, the public is torn. New, valuable way to monetise art, or a destructive waste of time doomed to fail?
The popularity of NFTs (standing for 'non-fungible token') has seen a huge increase since its humble beginnings in May 2014. Conceptualised as a means of trading digital assets, NFTs differ from traditional cryptocurrencies in that they aren't interchangeable in the same way that multiple Bitcoin and Ethereum are. As a result, the technology has been popularised as a means of trading digital art, allowing each piece traded to have a unique mark of ownership. It wasn't until 2020 that 'NFT' truly became a household term, as interest began to spike amidst the critically-online depths of the COVID-19 pandemic.
This sweeping new interest didn't come without controversy. Many pointed out the harmful nature of NFT and crypto trading, as the carbon footprint upkeeping such intricate systems requires is not insignificant. Considering the state of the earth's climate right now, many critique the system as unneccessary and dangerous. Additionally, the structure of the market itself isn't immune to the skepticisim faced by crypto as a whole, with some likening the structure to that of a ponzi scheme.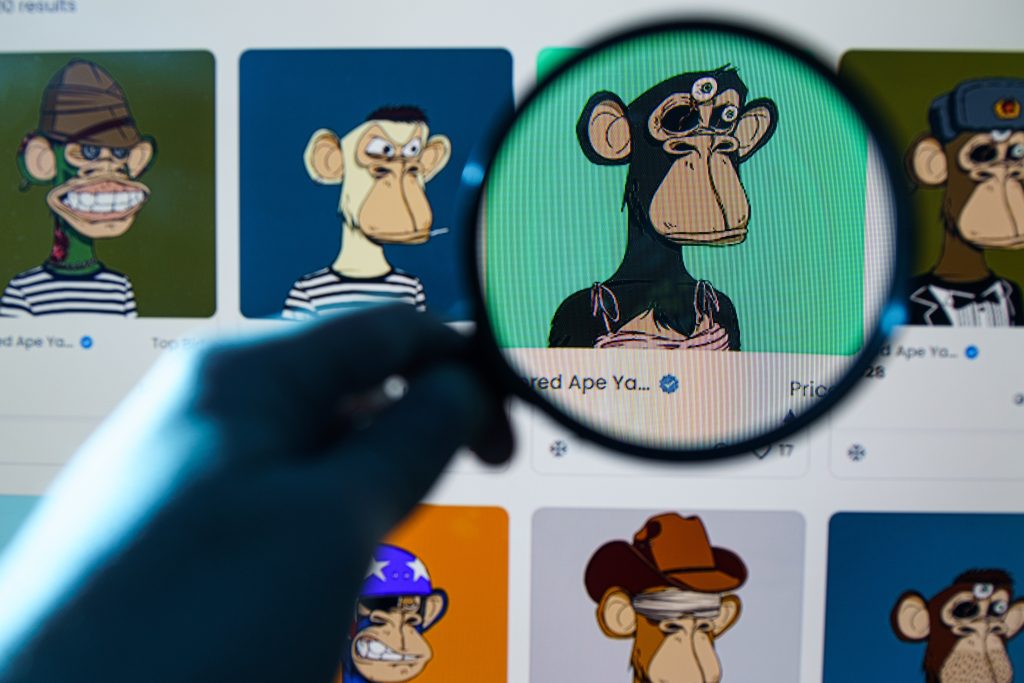 To top it all off, a final uncertainty comes from the perspective of the buyer- whilst they may own the official 'certificate' of a digital image (or any other form of NFT-ified art) there is nothing that stops others from using, saving, and redistributing that NFT (unless the owner feels like chasing down each individual and opening a lawsuit for each).
That being said, the market is inflating to higher highs with every passing day. The internet is electric with discourse, and even celebrities are jumping on the bandwagon. What's the appeal for the sellers?
First and foremost, money. In 2021 alone, the NFT market generated over $23 billion according to Forbes. The NFT, at the end of the day, has online virility on its side, and that's difficult to ignore. Some artists saw NFTs as a new way to make a living where it was otherwise unsustainable. The creator of budding NFT series Deadfellaz recounted her first experience of success, stating that once the series truly kicked off:
"literally a few hours later it was like, more money than I had ever seen in my entire life. More than any of my family had ever seen in their entire lives."
That being said, many artists and creators have taken this opportunity to slam the system in equal measure. Social media has existed as a hotbed of artists and buyers exchanging commissions since the conception of the internet, with countless creators making their living from such transactions.
To top it all off, buying a commission doesn't add that little extra nudge that threatens to send our planet into a fiery demise. I know one thing's for sure, I'd love to never see one of those NFT monkey profile pictures ever again.