Featured Image Via
Artist Callum Preston wakes up one morning to a text asking him if he wanted to paint a ramp. So he decides to paint a giant skull, which is really fitting considering that it had to come down about a week later.
A BMX and skateboarding group were looking to move out of their house soon. But to get their bonds back on the house, they would have to demolish their giant DIY ramp. So they decided to throw a blowout party to kiss it, and the house, goodbye.
They wanted to spruce up their homemade ramp with some art for its last shining moment at the party. So through Preston's friend, "flagz", he got ahold of this opportunity, and it was up to him to make their dream come true.
And he delivered.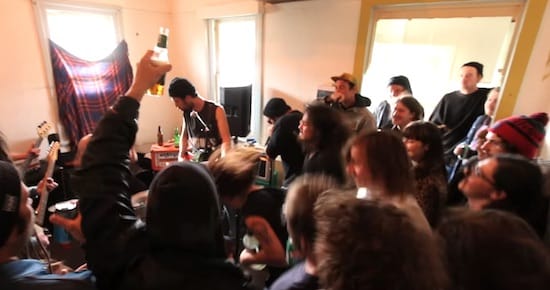 You can watch the video here:
For more skateboarding fun, you should check out Shawn Hale's wild skateboard tricks.