For anyone out there who has ever felt embarrassed by their stretch marks or menstruation, this artist is making a bold statement with her most recent series that you need to check out.
Recent graduate from the University of Barcelona, Cinta Tort Catró — or Zineta, as she's known in the art world — is becoming internationally recognized as a socially conscious artist for her series on body positivity. The pieces in this series consist of pictures of stretch marks and used tampons being shown in a more positive — and more colorful — light. The artist uses glitter and multi-colored paints to draw positive attention to the less appreciated parts of the human body. Take a look at some of the amazing pieces she's created, below.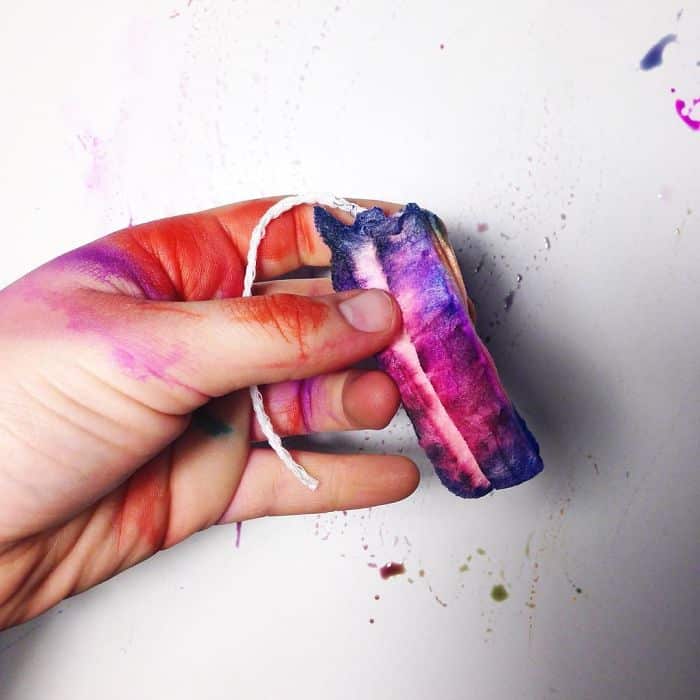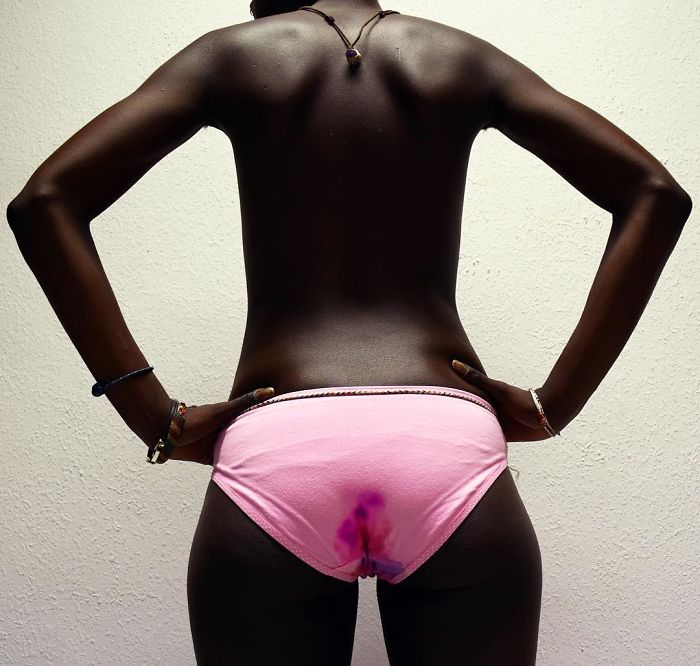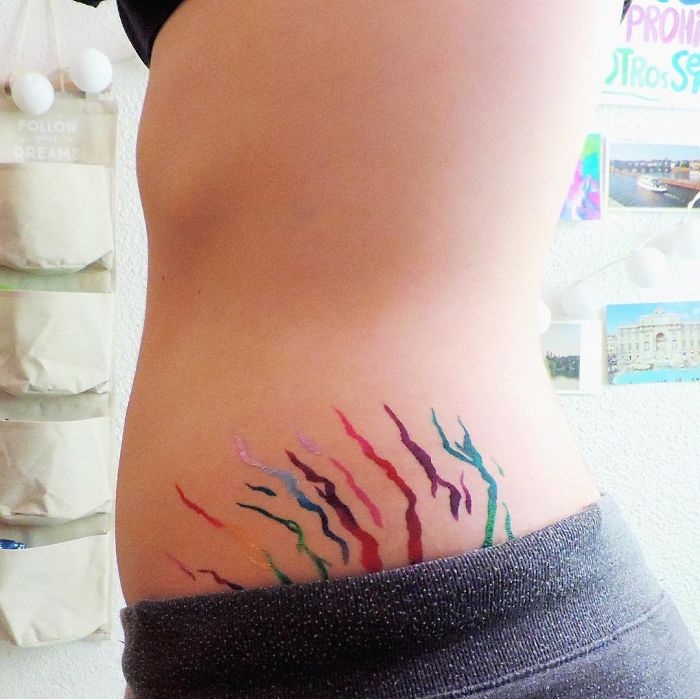 Catró's art shares a similar theme with the Japanese art of Kintsugi, or "golden repair," which fixes broken pottery with gold-dusted lacquer. Both art forms are based on the idea of accentuating scars with bright colors to turn flaws into beauty, whether it's rainbows on a woman's skin, or gold sealing up the cracks in a broken pot.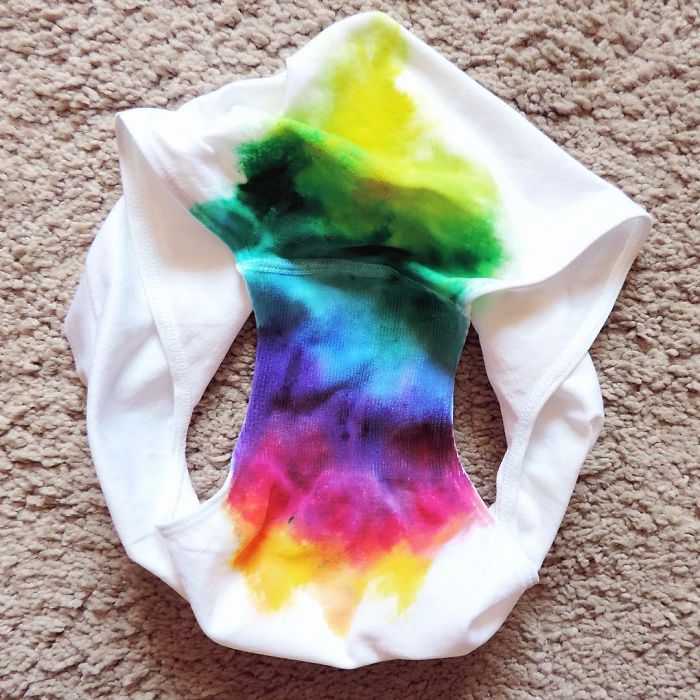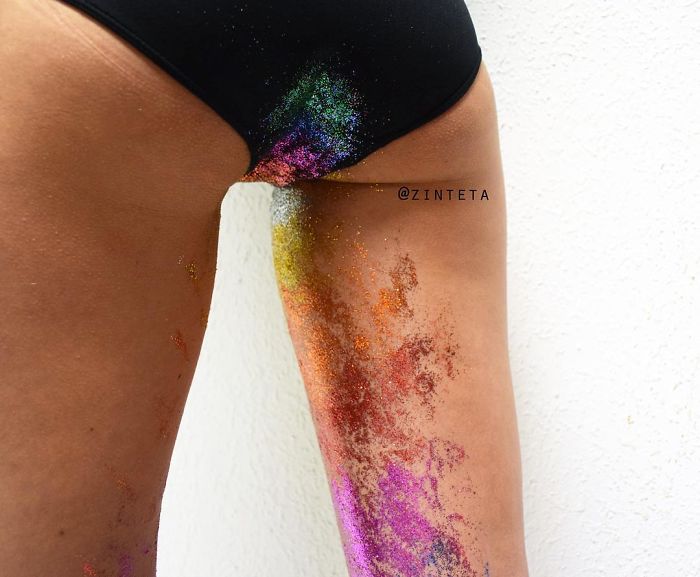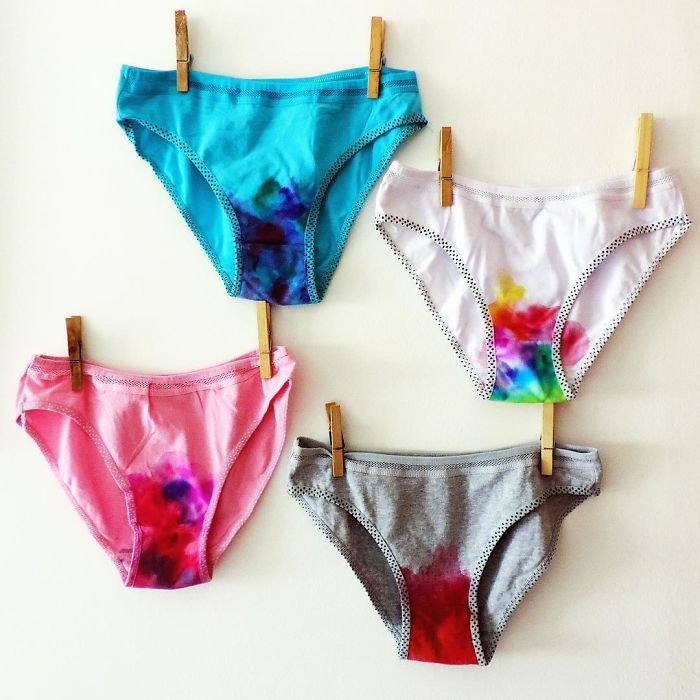 In an interview with the Metro, Catró was quoted as saying "I want all bodies to be seen as equally valid and beautiful. We are all different, our bodies are different, but in each of us there is beauty." The rainbow colors, which by now have become a symbol of equality, serve not only to brighten up some rather taboo topics, but to remind the viewer that flesh is just flesh and that we are all made from the same material. Hopefully we'll be seeing more work from Zineta very soon.
Catró's celebration of the body is beautiful, and if you like what she's done, you're going to love this Russian artist who paints naked beach-goers to look like they're wearing wet suits!