Image by Kathy Ouma / Facebook
Neighborhood Secret Santa, Kathy Ouma, left refreshments out on the front porch of her Delaware residence with a note:
UPS USPS AMAZON FEDEX

Please take some goodies to enjoy on your route. Thank you for making holiday shopping easy.

The Ouma Family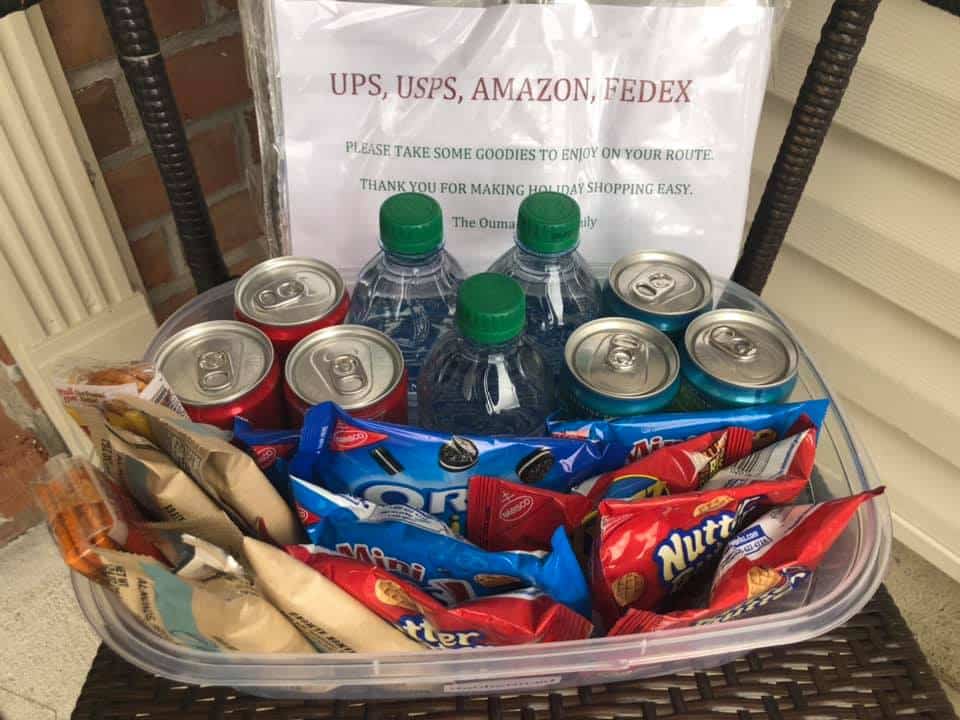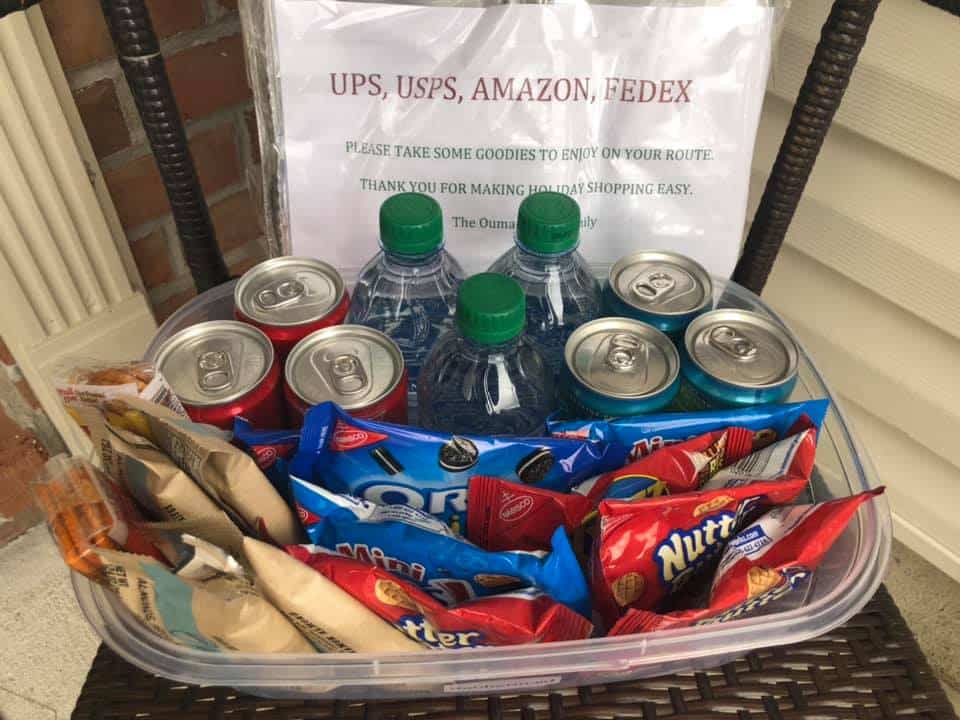 Karim Earl Reed III, delivery man on the job, was ecstatic. Upon seeing the basket of goodies, he exclaimed:
Oh, we got some goodies! Get outta here! This is sweet.
Followed by one of the coolest happy dances ever captured on film.
It is stories like these that warm our chilly hearts in spite of the overhang of doom and gloom sensationalized by our news sources.
But what of the delivery folks who don't have a Kathy Ouma on their route?
In September, Business Insider published an article that outlined horrifying personal experiences and exploitative practices from America's largest online marketplace: Amazon.
Accounts of gross overwork, injury, abuse, and coercion were rampant. Drivers were expected to deliver 200-300 packages a day– even under duress, to meet the strict, Amazon-guaranteed deadlines.
Amazon shipped more than 5 billion items in 2017 alone. The sheer quantity of packages can account for some of the overwork. Amazon is growing so fast, they can't even keep up.
Per usual, human exploitation is coupled with environmental exploitation. Amazon's business model–inexpensive products and high-speed delivery– encourages excessive consumerism. Similarly, the shipping and packaging adds the extra cost of a hefty carbon footprint.
Does Amazon make holiday shopping easy? Totally. But the hidden costs, both human and environmental might make you think twice before your next 1-click purchase. If you can, consider buying local.
Want less of Amazon and more of the Amazon? Click here