Featured Image Via
Lamborghini's Aventador Super Veloce is an incredible 52-ft, custom-built speedboat that runs on a 1350 bhp engine and can reach up to an impressive 180 mph. Designed as a companion piece to the carmaker's Aventador supercar, the boat is decked out in the same lime green matching paint job.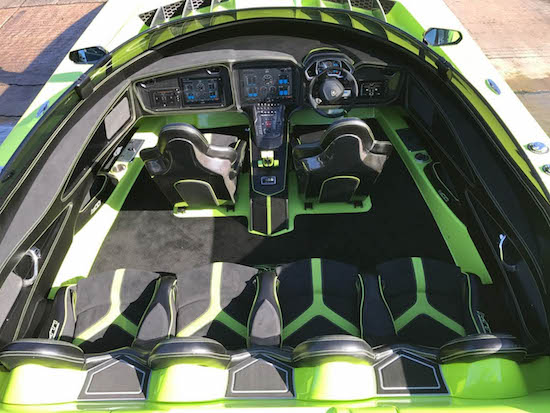 Images Via
Holy f*ck.
This sh*t is absolutely ridiculous.
The epitome of the rich & glamorous lifestyle, this lime green Lambo Aventador SV Roadster is a beautiful enough car to have its own speed-boat companion. Buy the Lambo at a modestly priced $2,199,000 to get a matching speedboat- man I need to get rich real soon.
Check out the speedboat in action if you don't believe that this is real.
Speaking of Lamborghini Aventadors, if you love these cars, this will really piss you off.