Saifullah Paracha, 75, returns to Pakistan after being held without any charges or trial from Guantanamo Bay, Cuba.
Detained at the U.S.' notorious offshore prison center over suspicions of having ties with Al-Qaida in 2003, Mr. Paracha was released 19 years later back to Pakistan. "He has safely returned and has now reunited with his family", the Foreign Ministry of Pakistan stated.
Mr. Paracha, an affluent businessman in Pakistan, later shifted to the U.S. Authorities alleged that he was an Al-Qaida "facilitator" who helped two conspirators in the 9/11 terrorist attack with a financial transaction.
Clive Stafford Smith, Mr. Paracha's Lawyer, told TrillMag: "There was no case. Saifullah was never charged with anything and safe to say; he had nothing to answer for."
He added: "If you go back to 2002 (post 9/11), the U.S. government had got in their tiny minds that Saifullah was that dude [a terrorist] and asked Pakistan to turn him over, but they did not…although Musharaff was selling bearded Muslims left, right and center for bounties."
Additional Secretary (America's) Foreign Ministry of Pakistan, Muhammad Mudassir Tipu told TrillMag, regarding Mr. Paracha's release: "We had done a lot of extensive work by consulting the Interior Ministry of Pakistan and by looking at the legal structure of Pakistan.
"This takes a lot of time because such issues require consultation with so many departments, and ministries." Mr. Tipu further stressed that this was a really complex matter between the two states.
Here is our client Saifullah Paracha, formerly the oldest prisoner in Guantanamo Bay at 74yo, having a cup of tea in McDonalds in Karachi this morning. A belatedly happy day (he should never have been kidnapped & locked up 18 yrs ago)… @3DC_org @mahermark123 @dontspyonmeNYPD pic.twitter.com/tbe16vfcQb

— Clive Stafford Smith (@CliveSSmith) October 29, 2022
The U.S. government kidnapped Mr. Paracha in Bangkok, Thailand, in 2003 and had held him at Guantánamo since September 2004. The U.S. government has long proclaimed that it can hold detainees indefinitely without charge under the international laws of war. Mr. Paracha's lawyer said that the U.S. took a long time to release him out of sheer embarrassment.
The United States of America's government "went all the way around the world to Bangkok to stage a kidnapping and we kidnap him, we abuse him, and we discover he's a nobody in the context of terrorism" Mr. Smith maintained it was embarrassing for the U.S.
Michael Kugelman, a scholar of South Asian affairs at the Wilson Centre, Washington, in his interview with TrillMag, said: "Paracha's release had been in the works since last year when bilateral relations weren't as stable as they are now."
"But the release, coming at a moment when relations had been experiencing some new momentum, can be seen as a confidence-building measure that positions the two sides to cooperate more", Mr. Kugelman added.
Mr. Paracha's release is a big win for Pakistan. The incident of 9/11 sent shockwaves of fear, insecurity, and paranoia toward Muslims in the U.S. Mr. Tipu commented that his release symbolizes a betterment in US-Pakistani relations. "It shows the level of trust and confidence between two governments."
In November 2020, Paracha, a heart patient, and diabetic, made his eighth appearance before the review board.
In 2021, Mr. Paracha was cleared for release. However, he was not allowed to leave. Mr. Smith revealed that the Eagles' song 'Hotel California' became the official song of Guantanamo Bay prisoners as "Saif would come to me and would hum it to me." He was released a year and a half later.
Additional Secretary Mr. Tipu, speaking to TrillMag, revealed: "repartition is a huge issue. Legal procedures take a lot of time, and we took about a year and a half." He further commented: "We were in contact with other ministries so, that when Mr. Paracha comes back to Pakistan everything is in order."
Saifullah Paracha (L) should never have been detained in the first place. Bravo, Clive Stafford Smith, an esteemed attorney I remember meeting back in the day at LDF. https://t.co/9CkhTEgXoD pic.twitter.com/ZfxoQf7YSZ

— nightshade (@eight4878) October 29, 2022
"There was no reason for the delay. It's just ridiculous!" Mr. Smith stated. "There are 35 people in Guantanamo Bay and 20 of them have been cleared for released", he revealed. "All of them can go but can't leave. Two of the guys there have been cleared for release for more than 10 years."
In 2009, former President Barack Obama signed Executive Order 13492 to close down Guantanamo Bay prison in Cuba. Yet the enormous pressure on the U.S. presidents to close down Guantanamo Bay has hitherto not borne fruit.
Human Rights lawyer Mr. Smith in his interview with TrillMag via Zoom call that the former president's executive order did not have any effect on his client's release. He said it is "simply a matter of his failure to collect political capital in" closing down Guantanamo Bay.
"Sad to say Obama substituted the U.S. use of torture and rendition and substituted assassination and that's why we have the death penalty without trial and detention without trial", he mentioned.
Mr. Kugelman, the Deputy Director of the Asia Program and Senior Associate for South Asia at the Wilson Centre, commented that "the Obama administration took a series of steps to try to improve relations with American Muslims and to promote policies that were more inclusive."
He further stated that former U.S. President Obama "had once pledged to close down Guantanamo. The Trump administration had a different view, but with Biden now in power those earlier efforts have been renewed."
A leading specialist on Afghanistan, India, and Pakistan and their relations with the United States, Mr. Kugelman expressed that there "still are ongoing problems-such as the poor treatment that Muslim visitors sometimes get from immigration officials at U.S. airports-that need to be better addressed, even with a President with inclusive views".
Saifullah Paracha from Pakistan, who was held in the U.S. military prison at Guantánamo Bay, without charge for 18 years, has returned home !!

This is the American justice, that wasted 18 years of a man's life for nothing. Who will hold the United States accountable? pic.twitter.com/mQMiqCDtbZ

— د.عـبدالله العـمـادي (@Abdulla_Alamadi) October 30, 2022
Mr. Paracha's notification did not provide detailed reasons for the decision and merely concluded that Paracha was "not a continuing threat" to the U.S. "There were no charges against" in the first place, affirmed Mr. Smith.
Mr. Paracha, who studied in the U.S., was accused by U.S. authorities of having contact with some of the group's most senior figures, including its leader, Osama bin Laden and Khalid Sheikh Mohammed.
After 14 months at a U.S. military prison in Bagram, Afghanistan, he was transferred to Guantanamo, where Mr. Smith met his client. "I love Saifullah. He's an old friend. He and I have grown old together", he said smilingly. "I have known him for the past 17 years, and I feel awful for him that he has had to suffer there for so long", he added.
"He shouldn't have gone there in the first place, but since he did, he should have been released in 2003", Mr. Smith commented.
When asked if the U.S. government would compensate Mr. Paracha for imprisoning him for 19 years, Mr. Smith exclaimed: "You've got to be kidding me! No, they provided no compensation to anyone." "It's not just stealing 19 years of his life; it's the torture in the medieval ways", he commented.
"I have a list of 62 different methods used on the Guantanamo prisoners most of which are derived from the Spanish inquisition… it's disgusting", he publicized. According to sources, Mr. Paracha is not emotionally ready to give any interviews.
Mr. Smith informed TrillMag that there are still two Pakistani imprisoned in Guantanamo Bay, Cuba. The two brothers, Ahmed Rabbani and Abdul Rabbani, represented by Mr. Smith, have been cleared for release but were not sent on the same plane as Mr. Paracha.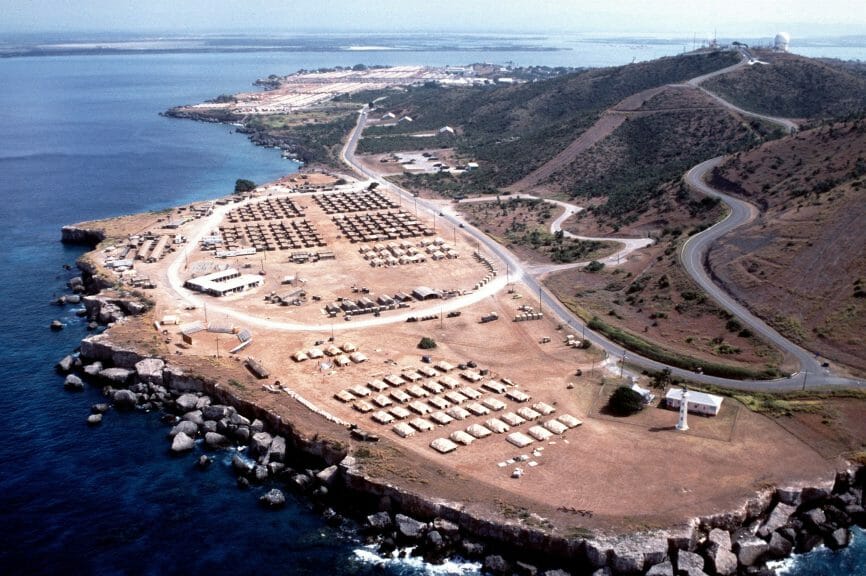 "That plane had 40 American military personnel, supposedly to handle one 75-year-old Pakistani guy, who slept most of the way back." Mr. Tipu, additional secretary (America's) Foreign Ministry, disclosed to TrillMag that after Mr. Paracha's release, the foreign ministry is working on bringing the Rabbani brothers back.
The story of the Rabbani brothers Is a developing story. Mr. Paracha's release has reminded Pakistanis of Dr. Afia Siddiqui, who the U.S. government has imprisoned for 86 years at FMC Carswell, a military base jail in Fort Worth, Texas. Mr. Smith stated that Mr. Paracha's case would not influence Miss Siddiqui's case.
Mr. Kugelman believes Siddiqui's case is very different. "U.S. officials are convinced that she deserves the long prison sentence she received and that she was given the proper legal treatment."
He concluded that since she's not at Guantanamo, she "doesn't face the same legal limbo that many detainees there do. Also, while the U.S. government sometimes does prison exchanges, it won't use Siddiqui in a swap. According to the U.S., she's too dangerous for that."