Chris Kaba was 24 years old when he was shot in his car by a police officer in Streatham Hill on 5th September.
Two police cars boxed in Chris Kaba after he drove a car that was recognized by a number plate recognition camera. They believed the car to have been linked to firearms. After his death, they found that the car was not registered with him. There were no firearms present on the scene. His family was not notified until eleven hours later.
The Met Police suspended the officer a week later. According to the Evening Standard, other armed police officers have since threatened to resign after the decision. They believe it to be a decision made in order 'to placate public anger.'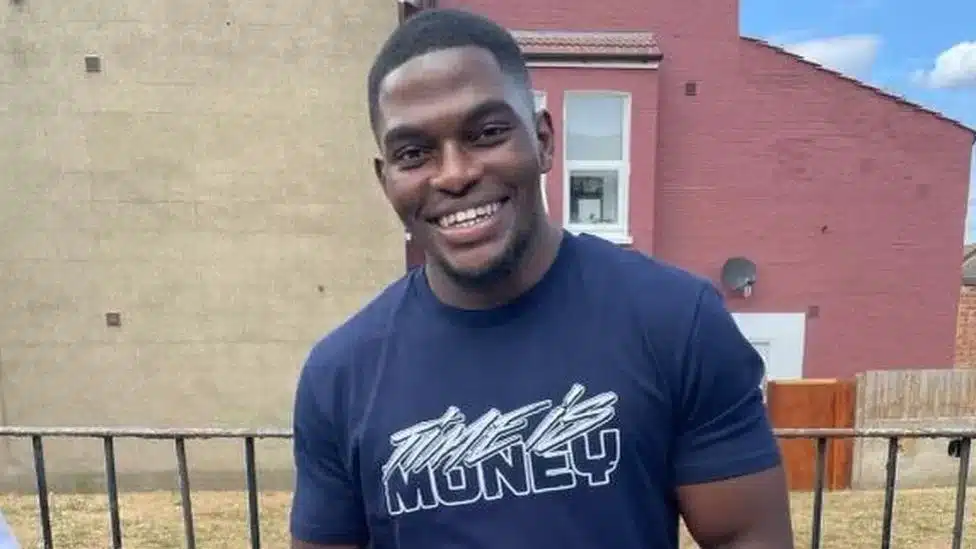 To top it all off, Sky News reporter, Sarah Jane Mee, mistook a protest for Chris Kaba as a march in support of the new King. When covering the footage, she reported, ''There are thousands of people lining that route. It really is an incredible sight. They'll work their way up the mall very slowly, meeting new friends along the way. So many people talking about the journey here, why they're here, why they wanted to come, their memories of the queen, their good wishes for the new king.' She has since apologized.
Some have tried to justify the death by calling Chris Kaba a 'criminal with a history of gun violence'. Regardless of his past, the idea that the police can kill an unarmed man and not face any consequences is absurd.
Nadine White pointed out that this is the second Black man to die following contact with the Met Police in the last three months.
Chris Kaba, 24, is the second Black man known to have died following contact with Met Police in the past three months.

Oladedji Omishore, 41, fell into the Thames after being Tasered on Chelsea Bridge in June, whilst he was experiencing a mental health crisis.

Both unarmed. pic.twitter.com/1SDT29g93v

— Nads White. (@Nadine_Writes) September 7, 2022
Support for Chris Kaba
Many have come out to show their support for Chris Kaba's family. Zarah Sultana, the MP for Coventry South, attended a vigil in his memory. Rapper, Stormzy also attended a march in support of the family.
Chris Kaba was 24 years old. He was about to become a father. But last week he was pulled over by police officers, shot and killed. He was unarmed.

This evening I attended a vigil to remember Chris, demanding justice for him and his family. pic.twitter.com/2jUqZrhxGw

— Zarah Sultana MP (@zarahsultana) September 12, 2022
Activists have organized rallies across the country on Saturday, 17th September. They will take place in London, Manchester, Newcastle, Oxford, and Chesterfield.