Images  Via
"I wanna be, I wanna be, I wanna be like Mike." These were no doubt the words rattling around the head of 18 year old Cardiff man, James Colley, just before landing on the decision to get a henna tattoo in the style of professional boxing's most insane fighter.
Let's start from the top. This teen was vacationing in Zante and so he thought to himself "What better way to kick off my reprieve from responsibility than a good fake, face tattoo?" It also begs the question, what better face tattoo to model yours after than the lovable, ear-biting, pigeon lover, Mike Tyson?
Just why he actually decided to make this fateful decision (even though he assumed it to be an ephemeral mark) remains a mystery to the minds of many, I'm certain.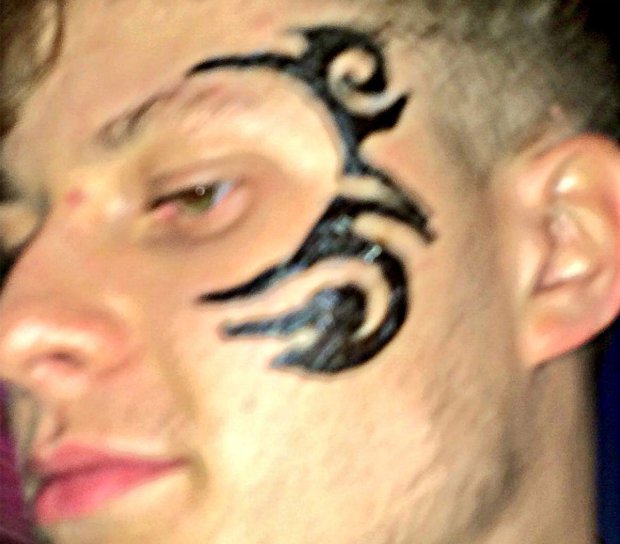 To play devil's advocate with the facial art martyr for a moment, he could not have predicted the reaction his face was going to have to the henna branding.
Like so many other choices in life, it may sound like a fun or silly idea at the time, but the short lived thrill of making people laugh is not really worth the risk of a more long lived ridicule.
Due to a bad reaction to the chemical paraphenylenediamine, the young lad's face was burned pretty significantly, leaving him with this splotchy scar for as many as five years.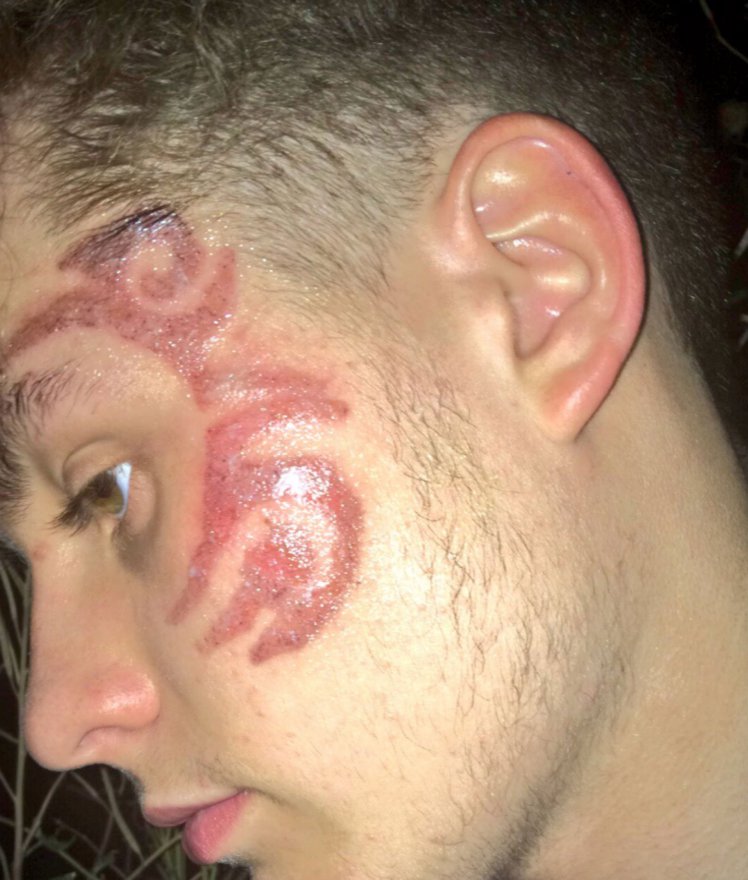 To learn more about people making regrettable decisions,  try this on for size, or, don't.