Former US President Donald Trump was indicted on felony charges, Tuesday. The Justice Department charged him with preventing a peaceful transfer of power after the 2020 election.
A grand jury indicted Trump on four counts, led by Special Counsel Jack Smith.
The indictment's four criminal counts:
Conspiracy to defraud the United States
Conspiracy to obstruct an official proceeding
Obstruction and attempt to obstruct an official proceeding
Conspiracy against rights
The 45-page indictment reveals handwritten notes from former Vice President Michael Pence about Trump's relentless pressure to overturn the 2020 election. The document also shows attempts by the former President to exploit the violence from the January 6 insurrection to stay in office.
In relation to Trump's claims of election fraud, the indictment reads: "These claims were false. The Defendant knew that they were false. But the Defendant repeated and widely disseminated them anyway."
The indictment also charges six unnamed co-conspirators, listed as "a justice department official," "political consultant," and "attorney."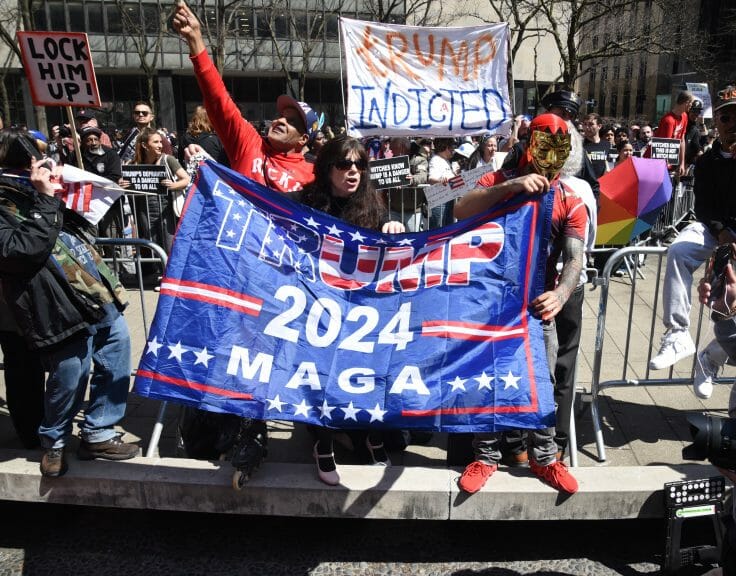 Keywords to know:
Grand Jury: a group of citizens who investigate the validity of an accusation before trial.
Indictment: a formal charge or accusation of a serious crime.
Special Counsel: an attorney appointed to investigate and possibly prosecute a case related to government and political corruption.
What is Happening Now?
Trump currently awaits the second hearing related to his charges, which will be on August 28, 2023. He will appear before Judge Tanya S. Chutkan, an appointee of former President Barack Obama, who was randomly assigned to Trump's case. Chutkan is known as one of the harshest sentencers in the January 6 riot cases and has previously condemned efforts to overturn the 2020 election.
In the meantime, House Democrats sent a letter to Judge Roslynn R. Mauskopf, the judge in charge of federal courts, asking to televise the trial. This goes against U.S. law which does not allow any photographs or videos in court. However, they argued that the courts should make an exception in light of this case's historic nature. Judge Mauskopft has not yet responded to their request.
Following his indictment, Trump called the cases brought against him "election interference" and asked the Supreme Court to step in, in a post on Truth Social. "The Supreme Court must intercede. MAGA!," wrote Trump. He also took to Instagram to post a graphic, in which he wrote: "This is Not a Prosecution. It's a Persecution."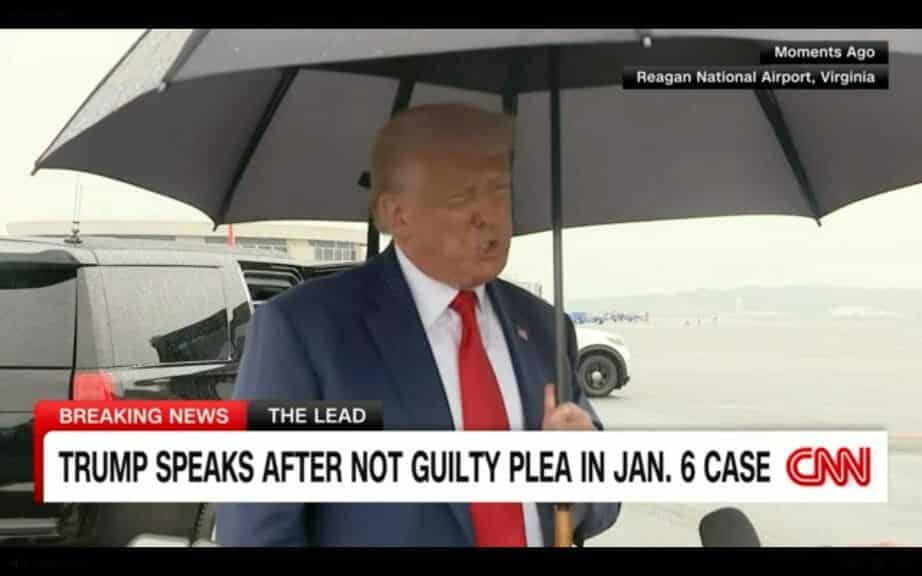 Catch-Up on the Past Week
Thursday, August 3: Trump appeared in court in Washington D.C., before Judge Moxila Upadhyaya, for the formal reading of his criminal charges. He chose to plead not guilty on all four felony counts. The judge, then, agreed to release Trump from custody on the condition that he appears for court when instructed and does not violate federal or state law.
During the arraignment, Judge Uppadhyaya and Trump's legal team set the date for the next hearing, which Judge Chutkan will oversee. This trial date, chosen by Trump's legal team, was the latest of the three dates offered by Judge Upadhyaya. Trump is not required to attend this hearing. Additionally, he cannot discuss the case with anyone known to be a witness, except through a lawyer.
Tuesday, August 1: At 3:16 pm ET, Special Counsel Jack Smith, the lead investigator in Trump's criminal case, spoke from his office in Washington, D.C. about the indictment. He said that the President's lies fueled the Jan 6. insurrection, which he described as "an unprecedented assault" on American democracy.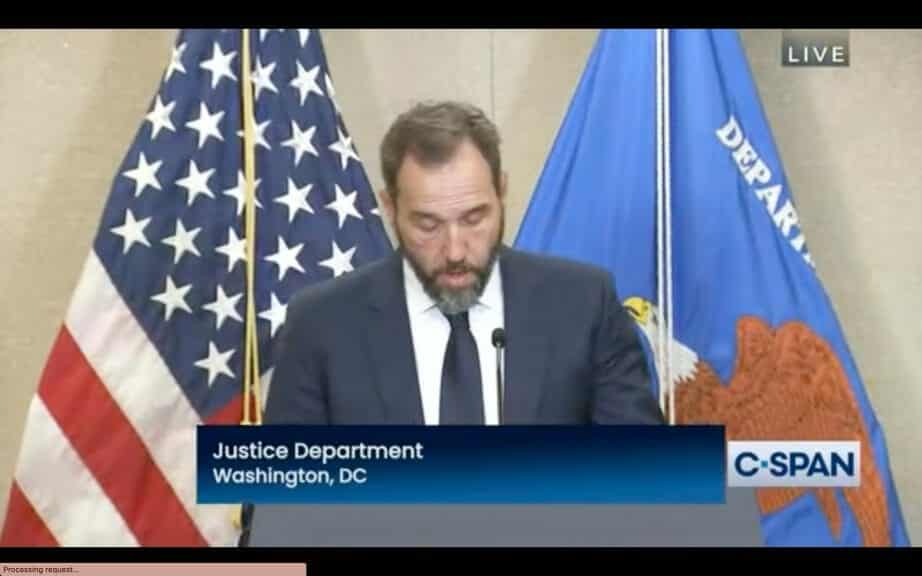 What led up to Trump's Indictment?
This indictment is the third criminal case the former President faces this year. It is part of a much larger federal investigation into Trump's alleged efforts to stop the transfer of power from himself to Biden. In fact, a grand jury previously charged him, in June 2023, with retaining classified national security documents and trying to stop government officials from accessing them. The Justice Department also indicted him, in April 2023, for his role in provoking the January 6 riots. In both previous cases, Trump pleaded not guilty.
In November 2022, Attorney General Merrick Garland announced that Smith would oversee the criminal investigation. A grand jury investigated the case of Trump and his allies, in the following months. Among the witnesses were Pence, Trump's former Chief of Staff, and the former Director of National Intelligence.
In his address to the public Smith encouraged everyone to read the full indictment, found here: