If you've been an active user of youtube lately you've probably heard of Mr Beast and his various "challenges" in which he gives one lucky winner (or in some cases one team of winners) a large cash prize. Thanks to a new app, such a cash prize could even be yours.
The app titled, Finger on the App (A collaboration between MSCHF and Mr Beast himself!), puts this opportunity right at your literal fingertips as it challenges you to hold a finger to the screen of your phone for the longest amount of time to win anywhere from nothing to possibly twenty-five thousand dollars.
If you happened to be skeptical like me, you're probably thinking, "what's the catch?"
There is none. Simply download the app. Read the instructions and mark your calendars for June 30th at 3pm EST.
Again! That's June 30th at 3pm EST. Don't miss out on this challenge!
By yourself, you got one shot to hold your finger to that screen. That means if you get a call and it takes up the whole screen (looking at you, iPhone users) then maybe set your phone to do not disturb beforehand. Other than that, you could invite a friend to take part in this challenge with you (preferably a family member given social distancing). This will allow you to have up to 3 extra lives should your finger break contact with that screen.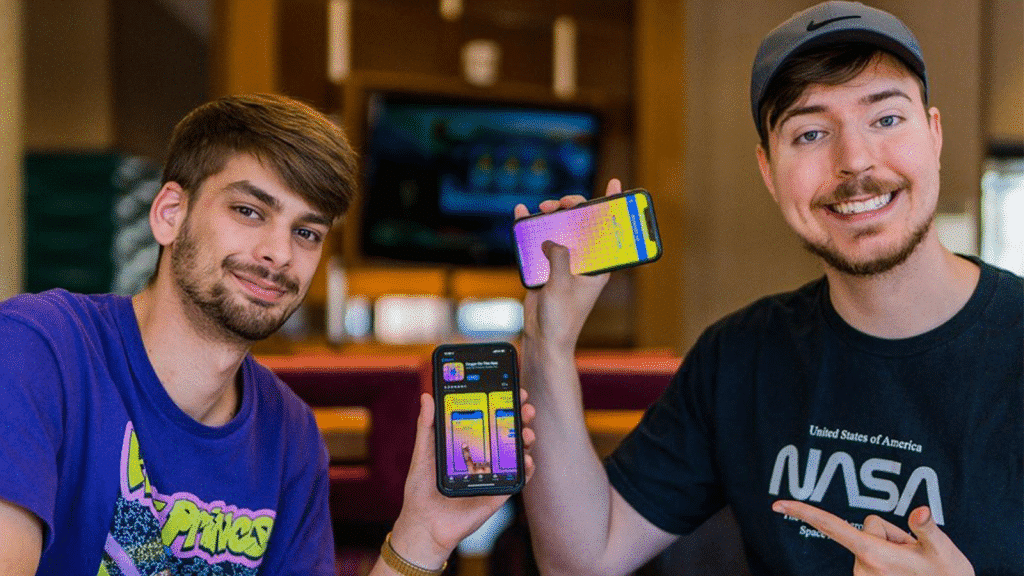 Users are verified via their phone numbers to ensure robot accounts are made to cheat the game and unfairly win the prize pool. Meaning everyone participating should have a fair chance at winning this large sum!
Until the big day comes, you can practice in the app. It'll show you the rules beforehand and let you know that you will occasionally have to drag your finger to various circles on the grid to stay in the running, so no sleeping with your finger on the phone! You'll have to remain alert if you want to swipe away with 25K.
If you just feel like shouting, check out this article by, Esther Smith, detailing this new site, allowing your shouts and the shouts of others to be heard worldwide!