At the beginning of February, a Super Bowl script leaked on Twitter, causing fans to speculate that the Philadelphia Eagles would win. However, the final score Sunday night was Chiefs, 38, and Eagles, 35, ultimately shocking the world!
Mahomes Makes History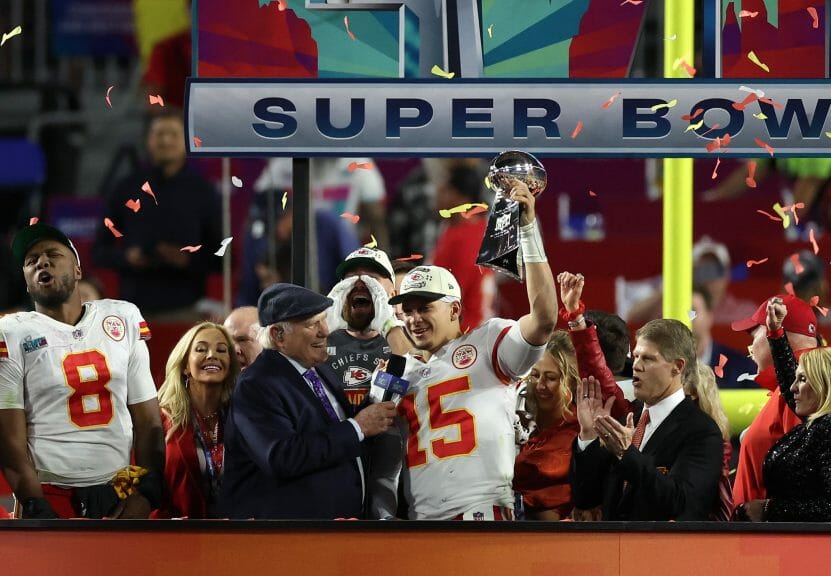 For the first time in Super Bowl history, two African American men are the starting quarterbacks! Jalen Hurts and Patrick Mahomes gave it their all on the field with hopes of leading their team to victory, but as we know, only one came out on top!
Sunday night, Mahomes joined Peyton Manning, Tom Brady, and Joe Montana as the fourth quarterback to win two Super Bowls and two regular season MVPs. In addition, Mahomes is the first player in the history of the NFL to win multiple league championships and MVPs during the first six seasons of his career!
Interesting Super Bowl LVII Facts
Kelce Brothers Duel: Travis Kelce of the Kansas City Chiefs and Jason Kelce of the Philadelphia Eagles battled on the field for the first time, aiming to win a second championship! In the end, Travis Kelce came out on top!
Same Coach, Different Team: Kansas City Chiefs coach Andy Reid faced off his former team, the Philadelphia Eagles, in which he coached for 14 years. Reid is still an all-star coach, leading a different team to victory!
Farwell Football: Kansas City Chiefs backup QB Chad Hene announced his retirement on Instagram after Super Bowl win. Hene joined the NFL in 2008. Since his debut into the league, Hene has won two championships, recorded 13,290 passing yards, and scored 60 touchdown passes!
Trending Super Bowl Ads
Google Pixel All Star Cast
Pop star Doja Cat, acclaimed comedian Amy Schumer, and Milwaukee Bucks superstar Ginnias Antetokounmpo star in Google Pixel's Super Bowl LVII commercial as they magically erase unwanted objects from pictures taken on the Pixel 7. The ad has gained over 26 million views on YouTube, making this one of the most-watched Super Bowl LVII ads!
Blast From The Past
Alicia Silverstone reprised her 'Clueless' role for Rakuten's Super Bowl LVII commercial. The actress wore her iconic outfits from the film, such as her famous yellow plaid outfit, as she reenacted popular scenes! Since its release, the ad has gone viral on social media, making it no surprise that it has garnered over 25 million views on YouTube in less than a month!
Things That Make You Wonder
Steve Martin's starring role in Pepsi's Super Bowl LVII commercial makes you wonder if he's just acting or genuinely interested in the product. Are all of the actors and actresses in Pepsi commercials only telling the audience to buy the product because they're being paid to act as if they like it, or do they truly enjoy the product and are proud to promote the company? This commercial definitely makes you wonder! In addition, Martin's "Great Acting or Great Taste" Pepsi ad has accumulated more than 2 million views on YouTube!
Rihanna Stuns The Crowd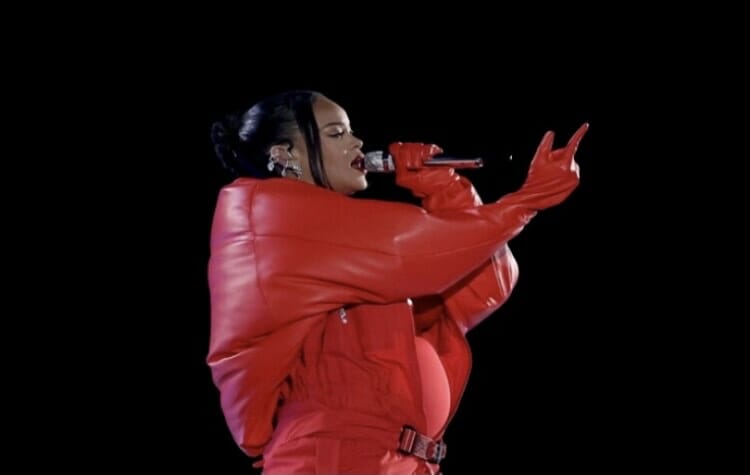 Rihanna is officially the wealthiest female musician. Sunday night, she showed the world why she has achieved this status. Her stellar 13-minute performance instantly captured the audience as she revealed her pregnancy! All eyes were on Rihanna!
The singer's pregnancy reveal went viral on social media, causing her trending No.1 on Twitter! In addition, the official video of her performance has garnered more than 12 million views in less than 24 hours, making it no surprise that it is the No.1 trending video on YouTube!
Add Trill Mag to your favorites, bookmarks, reading list, and/or home screen to stay updated on the latest news in pop culture, sports, music, and more!