The football world is no stranger to controversy, and it seems the latest match in Germany's top football league, the Bundesliga, is not immune from this curse. Watch as Stuttgart forward Silas Wamangituka finds himself standing in front of a wide-open goal- and the way he chose to score left some viewers outraged.
The match pitted VfB Stuttgart against SV Werder Bremen, in the 10th match day of the league's 34-day bracket, in which the former won 2-1.
Following the bizarre turn of events, Wamangituka was approached by the less-than-thrilled Bremen striker, Davie Selke, who can be seen confronting the Stuttgart player following the goal.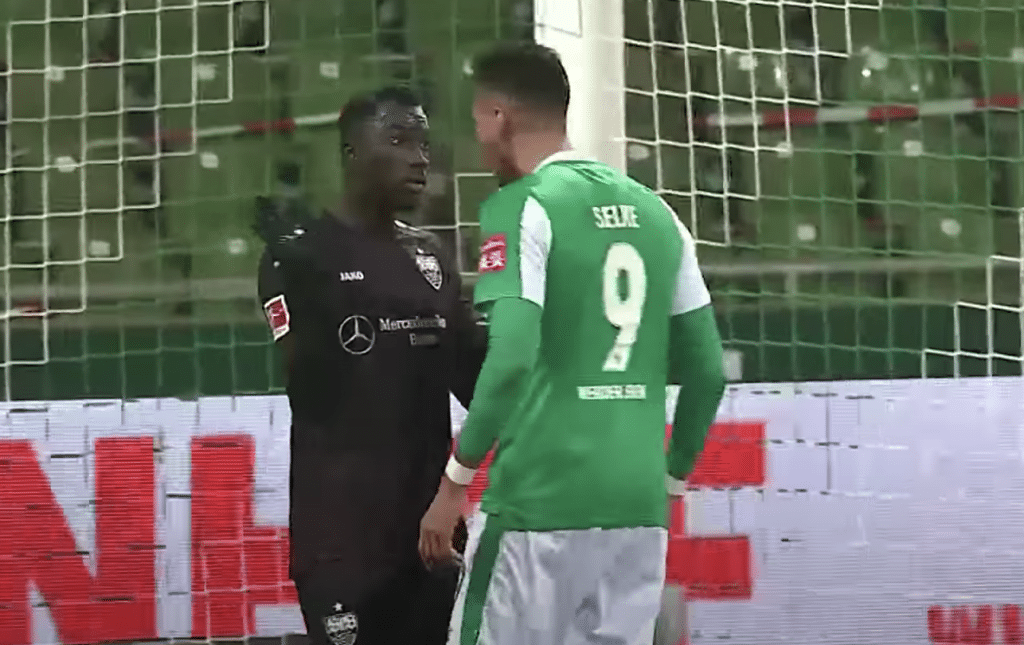 Wamangituka was awarded a yellow card for unsportsmanlike behaviour following this chain of events.
Many have sprung to Wamangituka's defence, pointing out that shaving those precious few seconds more off of the clock was the smartest move to make, in the midst of the match's stoppage time.
Wamangituka's Stuttgart teammates have also sprung to the forward's defence, with defender Marc Oliver Kempf praising the player:
"Silas brings a lot of enthusiasm, physical strength and pace. He always manages to create space and danger. It makes it all the nicer that he managed to help us with his two goals today."
Whether you agree or disagree with Wamangituka's actions, one thing is for sure: this goal won't be forgotten about for a long time.