Images Via
Three world class mountain bikers, James Doerfling, Tom van Steenbergen, and Kyle Norbraten follow the Fraser River north through Canada, building and riding features along the way. Their trek takes them past their hometowns, towards unridden territory and an unknown destination that holds a secret. Needless to say, the boys shred f**king HARD. Feast your eyes on some of the banger moments from the film, and be sure to watch the full thing on Red Bull TV!
The Red Bull boys did indeed shred f**king hard.
Doerfling, van Steenbergen, and Norbraten deserve major props for their death defying parts in Red Bull's new film.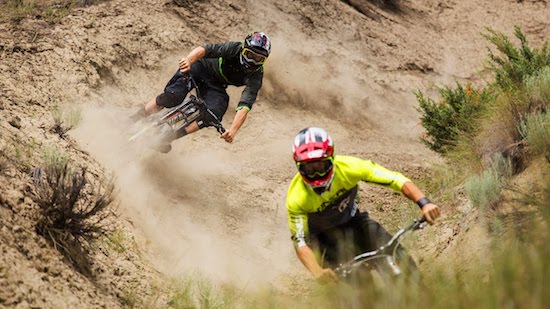 I have no idea how these dudes make it look so easy- they're even throwing down 360's and backflips while bombing some of Canada's most massive mountains like it's nothing. The breathtakingly beautiful natural landscapes along Canada's Fraser river have never been shredded harder.
Check out the bangers and appreciate the raw talent!
If you wanna see more amazing Red Bull bikers going insanely fast downhill, check out Red Bull's wild downhill bike racetrack in Chile.