This is one lucky snowboarder. He went down one of the back parts of a slope to encounter a dangerous enemy for snowboarders. He was caught in the middle of an AVALANCHE!
How he survived is the question you want answered that and is he okay? Well there's a video and you can see it all for yourself. He received an inflatable backpack as birthday present from a close friend. You can here it in the video, it helps him save above the snow.
Wow I bet his friend is really thankful that he brought him that gift. He's a lifesaver! The video was pretty good, it shows exactly what happens and surprisingly never cuts out. I am glad he was able to walk away from the incident. He is certainly counting his blessing after this trip down the mountain. I wonder how times this actually happens to a snowboarder?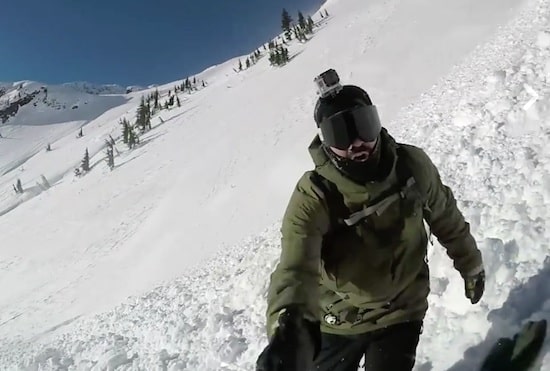 To be more specific he was wearing a 'Black Diamond Halo 28 JetForce Avalanche Airbag Pack, that his friend brought him. That was what brought him to surface.
Here's a picture of one, for all those non-snowboarders, like myself:
Pretty sweet looking right? Well I know If I ever go snowboarding this something I would definitely look into.Check out this other article that features another snowboarder, who unlocks a new level of snowboarding.