During the Euros last summer, Denmark's captain, Christian Eriksen, collapsed on the pitch during a match against Finland. It was a terrifying moment which shocked soccer fans all over the world.
After going into cardiac arrest, medical staff swarmed to the pitch to give the player CPR.
What's now been revealed, however, by Eriksen himself is that he actually died for 5 minutes. This shocking revelation is a pretty scary thing to think about: a top level athlete's heart completely stopping for several minutes.
Thanks to the quick reactions of his teammates and the medical staff ultimately saved Eriksen's life, for which he is extremely grateful. 
However, following the traumatic event, Eriksen was keen to get back out on the pitch, and planned on returning to his club Inter Milan. Unfortunately, he has been suspended from playing as the Italian medical authority rules against the use of cardioverter defibrillator devices (ICD) which Eriksen had implanted.
Currently, the Danish International is training with Danish club Odense Boldklub, but his future seems uncertain.
Following his return to soccer, the midfielder recently spoke out for what appears to be his first public interview about the incident.
Check out the video below:
The player is most appreciative of all of the support he has received from fans all across the world, saying that he couldn't believe the number of people who reached out to him. 
Thanks to this support, and his passion for the support, Eriksen is keen to represent his country once again in the upcoming 2022 Football World Cup in Qatar.
But despite his ambition, there is some doubt in his mind about whether he'll be chosen for the squad: 'My goal is to play in the World Cup in Qatar. I want to play. That's been my mindset all along.
It's a goal, it's a dream. Whether I'll be picked is another thing. But it's my dream to come back.
I'm sure I can come back because I don't feel any different. Physically, I'm back in top shape. That's my goal and it's still some time away.
So until then, I'm just going to play football and prove that I'm back at the same level.'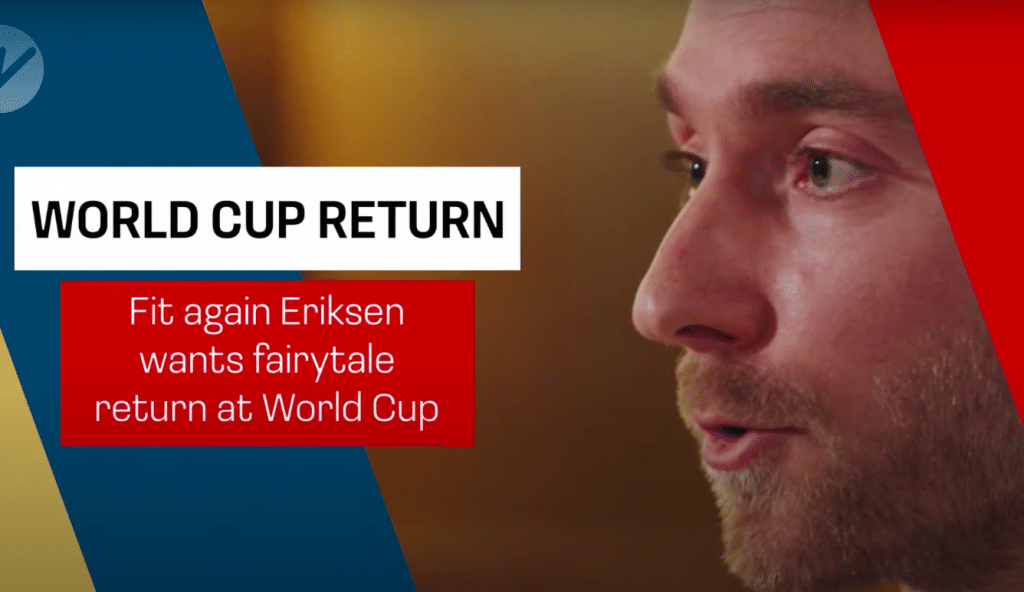 We have to commend Eriksen for wanting to get back to playing at a professional level. Although his current club status is uncertain, we hope he has the opportunity to represent Denmark once more this coming summer. 
Check out the full interview here.