Image Credit – Wikimedia
A disastrous environmental catastrophe is unfolding in New South Wales, Australia as over 100 bushfires tear through the state. Over the past months these fires have raged though they have recently reached new heights with a 'mega blaze' forming north of Sydney. 
Since last September six people have died due to the fires and over 700 homes have been destroyed. At present, 2000 firefighters are desperately fighting to get the flames under control. Three million hectares of land have already been destroyed as the fires sweep through the Australian state. The situation, bad enough already, has taken a turn for the worse this week.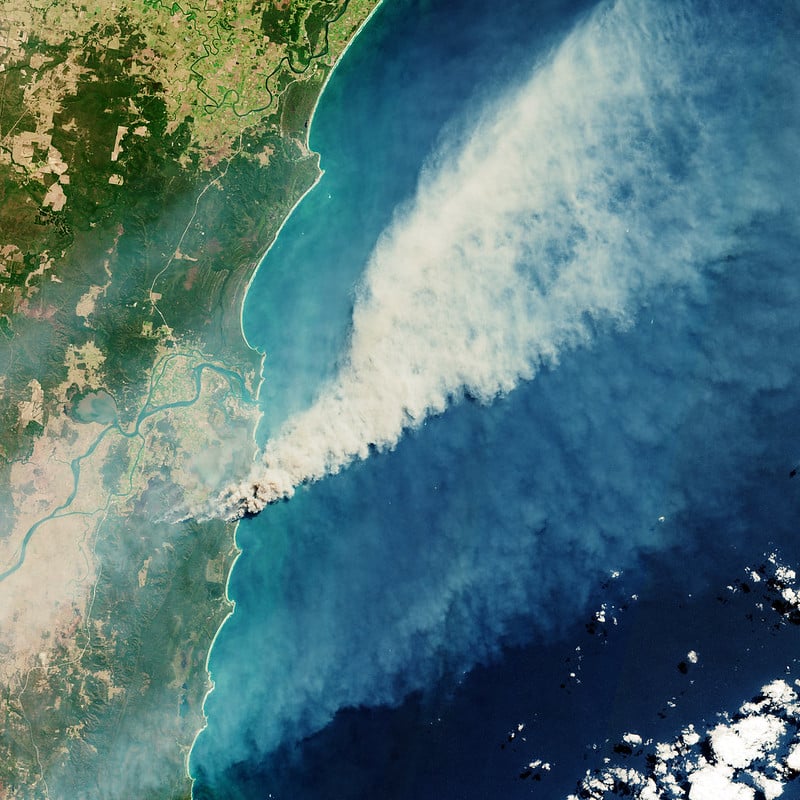 The 'Mega-Blaze' is spread over an enormous 400,000 hectares and has spread out of control, creeping closer to the tourist area of the Blue Mountains. Sydney has been enveloped in smoke and over 20 homes were destroyed when the fire brigade's attempts to quell the blaze backfired.
Amidst severe drought, fire service deputy commissioner Rob Rogers was quoted as stating 'whatever we try doesn't seem to be working.' This will be of little comfort to many Australian citizens. As forecasters predict record breaking temperatures (potentially over 50 degrees celsius) this week, things don't look like they'll be improving.
The crisis has led to considerable pressure on Australia's Prime Minister – Scott Morrison. He has been accused of not funding the emergency services properly as well as ignoring the role of climate change. One woman left the ruins of her destroyed home outside the Australian Parliament last week. Protests have taken place on the streets alongside mass anger on social media. Whilst bushfires are nothing new in Oz, the scale of these fires is nearly unprecedented.
Many experts have agreed that theses fires have been fuelled by the climate crisis. Extreme drought has created ample fuel for the fires. A combination of this drought and other factors have created the perfect combination for these fires to take hold. Climate change deniers point to the fact that there have been two years in Australia's history where fire damage has been higher. *Face palm* Whilst this is true, the year isn't even over yet! Also, the vast majority of the country is experiencing 'above average' or 'highest on record' fire conditions.
These fires are tragic and have the potential to claim many more homes and lives. They also highlight the true impact of climate change and why so many people are powerfully arguing for real action to be taken.
Check out this article to see the impact of climate change on Victoria Falls.