Image via
The European Elections took an interesting and exciting turn this year in regards to a new party emerging— The Brexit Party. This party was founded in 2019 and is lead by Nigel Farage. The view of the members steers away from the traditionalist parties, Labour and Conservatives, and focuses on what citizen's classify as Populist. In fact, the Labourist only won 15 seats, and Conservatives a whopping 10% of all votes. Of the Member's of European Parliament, 28 of the 64 seats have already been given to the Brexit Party, claiming almost half of the chairs.
Nigel Farage leads this party holding with him the strong ideology that the UK should leave the European Union and reinstate its democratic sovereignty in the world. The Uk has been a country included in the EU for 46 years and has served a tremendous part in the economy, so it is no wonder there has been pushback regarding this decision.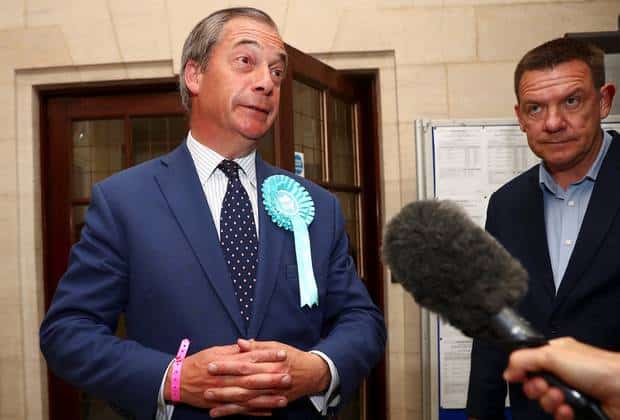 Also seeing a rise in representation in the most recent election are alternative liberal parties such as the Green party, that won 7 seats, whereas others suffered a humiliating defeat. Tommy Robinson, a far right candidate, was only accounted for 2.2% of voters, being so low he lost his £5,000 deposit. In response to the competing parties falling short, Nigel Farage claims that the traditional parties could learn a lot about the future of the EU based off the voting outcome.
Other parties such as the UKIP also were surprised to see such damaging numbers only receiving 3% of votes. It is clear that the winner of the night was the Brexit Party as the people wait eagerly for an update and a final consensus of all voters.