Prepare yourself for a wild story worthy of a crime documentary or an Oscar-winning narrative adaptation. This year, Dayanand Gosain has been jailed after forty-one years of impersonating a wealthy Indian landlord's missing son. The strange thing? Almost everyone knew he was a fraud, yet somehow he got away with it for decades.
The story starts in February of 1977. Kameshwar Singh, an influential zamindar (landlord) is living in Nalanda district, part of the eastern state of Bihar with his second wife Ramsakhi Devi and their eight children (some from a previous marriage). The first seven are all daughters, but the youngest is a boy, and his favorite: Kanhaiya Singh.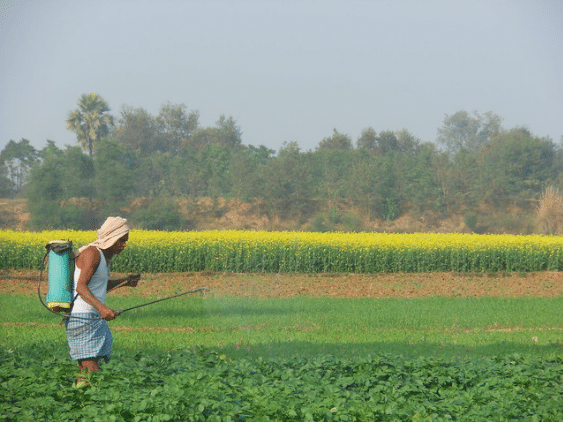 Kanhaiya was coming home from his second day of exams when he went missing.
The family put in a missing person's report, but the police found nothing. For years the family struggled, Singh, slipping into depression and turning to quacks for any and all help. In one instance, a village shaman delivered Singh the news that his son was alive, and he would see him "appear" soon.
Was this just lucky timing, or did the shaman know something? For in September of 1981, Singh's son did "appear"—in a sense. A young man in his early twenties cropped up in a nearby village, claiming to be the son of a "prominent person" of Murgawan, the very village in which missing Kanhaiya was from.
But was this Kanhaiya? Or was it the mysterious Dayanand Gosain members of the village, the Singh family, and later the courts would come to know?
How did Dayanand Gosain embed himself into the Singh family?
Rumors of the twenty-something man and his claims to be the son of a wealthy man reached Singh, who demanded to be taken to see him. Traveling to the village, Singh met Gosain, who seemingly had been begging for the past few years.
(BBC News Brasil) #Aprizion > O indiano Dayanand Gosain fingiu ser o filho perdido de um dono de terras e viveu com a família por 41 anoshttps://t.co/cBYm3Ps2vx

— Aprizion Brasil News 1 (@aprizion) July 6, 2022
To make matters more difficult for Singh (and easier for Gosain), Singh's health had deteriorated in recent years. His sight had been affected, meaning he couldn't easily make the comparison between the son he'd known and the man standing in front of him.
According to police reports, Singh was accompanied by some of his neighbors, and, upon meeting Gosain, said: 'My eyes are failing and I can't see him properly. If you say he is my son, I will keep him.'
Based on the reports of these men, Gosain came home with him, ready to assume the identity of Singh's missing son.
The initial obstacles for Gosain
Though Singh was going blind, his wife—Kanhaiya's mother—was not. Gosain had a few days of peace; Kanhaiya was away from home at the time, on a trip to the state's capital, Patna. But after four days the news reached Ramsakhi Devi, who rushed back to the village.
Immediately, she knew the man was not her son.
Not only from the look of him—Ramsakhi Devi has one piece of conclusive proof: Kanhaiya had a "cut mark on the left side of his head" which was noticeably absent from the man claiming to be her son.
Gosain became even less convincing when he encountered one of Kanhaiya's school teachers, and showed no recognition of them.
Despite all of these signs, Singh still refused to believe this man was an impersonator.
Gosain is arrested for impersonation
Singh's belief didn't stop Ramashki Devi. She made the first step in what would become a decades-long case against Gosain and filed a case of impersonation against him.
Gosain was arrested briefly, spending a month in jail. But he secured bail.
While on bail, Gosain continued the ruse. He went to college, met and married a woman, had children, and—most chillingly of all—secured several different fake IDs as Kanhaiya Singh.
With these new false identity cards, Gosain partook in all the usual processes of adult life. He voted under this identity, paid taxes, and got a gun license.
After Singh's death in 1991, Gosain inherited half of a two-story mansion in Murgawan. He began to sell acres and acres of Singh's property.
These sales were perhaps the first evidence of what Gosain was really in this for.
The case against Gosain
Under suspicion from the authorities, Gosain was asked to provide a DNA sample. Seemingly, if his DNA matched with one of his daughters of Singh, he would be confirmed as the true Kanhaiya. The missing son would have finally returned home.
But Gosain refused.
Then, the most damning evidence came to light. His original identity—that of Dayanand Gosain had been "killed". Gosain, in 2014, had created a false death certificate, essentially removing the evidence of the person he had been before.
But who was Dayanand Gosain, and how did the court manage to find out that Gosain could be the man posing as Kanhaiya Singh?
Who is Dayanand Gosain?
¿Lo sabías?? El caso de Dayanand Gosain muestra las fallas de la policía y de la justicia, así como una posible trama para hacerse con los bienes de una rica familia. Aquí los detalles del caso: ⬇️⬇️⬇️

https://t.co/oi7tt8a5wV

— El Economista (@Eleconomistanet) July 5, 2022
Dayanand Gosain came from a village in the Jamui district. Sixty-two miles from Kanhaiya's village, Gosain had made an incredible move from his hometown to his new town. Above you can see the only known photos of him in his youth.
Though little is known about Gosain in his time before being adopted into the Singh household, we do know that he was the youngest of four boys to a farmer in Jamui, and that, before changing his identity, he was married. Left by his wife shortly after the wedding, Gosain begged and sang for a living—quite a different lifestyle to the one he adopted as "Kanhaiya".
Still unsure to the authorities is how old Gosain really is. His high school records put Is date of birth as January 1966, while his voter identity card has it as 1965, and his national identity card as 1960. Gosain's own family put him at "about 62" this year, which would align with his national identity card.
Much like Ramsakhi Devi, the occupants of Gosain's village were well aware of his deception. One man from the village later spoke in court to identify Gosain. Judge Manvendra Mishra wrote in his verdict of the man's evidence: 'It was fairly well known in his native village that Gosain was living with a landlord's family in Nalanda.'
Gosain's defense
The loudest voices in defense of Gosain come from his children. Over his life, he had three daughters and two sons. His eldest son, Gautam Kumar, spoke to the BBC about his father.
According to Kumar, the "impersonation case" was never discussed at home.
"He is our father," Kumar said. "If my grandfather had accepted him as his son, who are we to question him? How can you not trust your father?"
In response to the impersonation case, Kumar said: "After all these years, our lives and identities are hanging in the balance because my father's identity has been taken away. We live in so much anxiety."
For, given the life Gosain went on to live, the connections he made, and the children he had, in the unraveling of his true identity, so are the identities of his family called into question. Singh doesn't only lose his son, but Kumar and his siblings lose their blood connection to their extended relatives.
How did the case play out in court?
Despite the initial claim against Gosain being raised in the 1980s, the court proceeding that finally sentenced Gosain only came about in February of 2022.
Many courts heard the case before this one. In fact, over the course of four decades, over a dozen judges presided over the debate.
The court hearing lasted for forty-four straight days, with no break. By April the guilty verdict was delivered. But how did they get to that verdict?
Case dragged for 4 decades. Judges should ensure it is not repeated. @barcouncilindia

— ranju sarkar (@RanjuSarkar) July 4, 2022
Gosain had seven defense witnesses. The court found all seven to be unreliable.
Kumar was shocked by the reaction. "We never took this case seriously," he said. "We should have gathered our evidence better.
The final nail in the coffin: "We never thought there was any doubt about my father's identity."
But the damning evidence came later, and could not be refuted.
Gosain's false death certificate (written in 2014, yet supposedly said Gosain died in 1984), paired with the village's knowledge of his scheme, and—most damning of all—his refusal to give DNA to check for a match was all too clear signs that Gosain was not who he said he was.
He was not Kanhaiya. He was an imposter.
Chittaranjan Kumar, a police officer, found no record of Gosain's death in local records. The death certificate was "obviously fake". Kumar told the court that: "It is very easy to get forged documents here".
In response to Gosain's lack of willingness to provide a DNA sample, the court said: "No other evidence is needed. The accused knows that a DNA test would expose his false claim."
What happens to Dayanand Gosain now?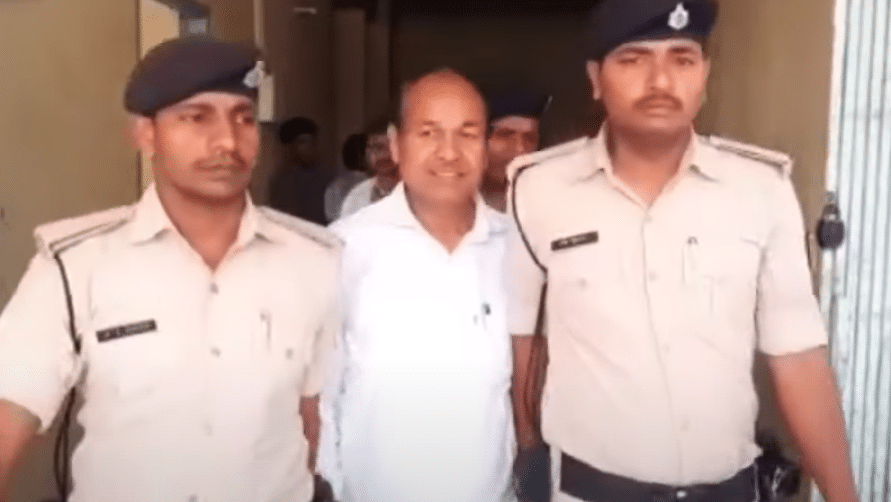 The court ruled a verdict of guilty under the crime of impersonation. Gosain has been sentenced to seven years of "rigourous imprisonment".
But many believe this is not the end of Gosain's story. Many have questioned the reasons behind Gosain's embedding into the Singh family. Some suggest it is part of a wider conspiracy—that Gosain was a plant inside of the family to buy and sell Singh's land through Gosain.
Ramsakhi Devi is one of the believers in this conspiracy. She said: "There was a huge conspiracy hatched against my family [to grab] our property, taking advantage of my husband's ill health and failing eyesight."
At the end of the day, the sentencing of Gosain by no means wraps up the mystery surrounding the story.
If Gosain was a fraud, whatever happened to young missing Kanhaiya, who never came home from that exam? Under Indian law, missing persons who stay missing for over seven years are declared dead by law, yet the police never closed Kanhaiya's case.
Is he alive? Could there be a wider conspiracy at play?
Even more chilling is the fact that the original kid lost… nothing about him .. is he alive , died .. it will all remain a mystery

— YA (@YAndyRRSick) July 4, 2022
Other conspiracies have gripped the nation before, and I believe this is one that deserves an adaptation, a la Stranger Things adapting the real-life Cold War experiments. Will we see Dayanand Gosain hit the big screen soon?