Schools should be safe spaces. Kids should be able to go every day to learn, to be with friends, to grow and learn together. And especially after the last almost two years we've all had, this is something that is even more precious. Yet, here I am reporting on another school shooting. This one though has the parents in custody facing manslaughter charges.
In Michigan, there is a law (yet to be passed) called the safe storage law which says that if a child uses a parent's or relatives' gun to commit a crime, that the adult(s) are guilty of supplying the weapon in a way. Once news of this broke, other states are thinking about drafting a similar law to help guns stay out of kids' hands and kill or hurt people. Second Amendment supporters are gearing up to stop that I'm sure.
More Innocent Lives Lost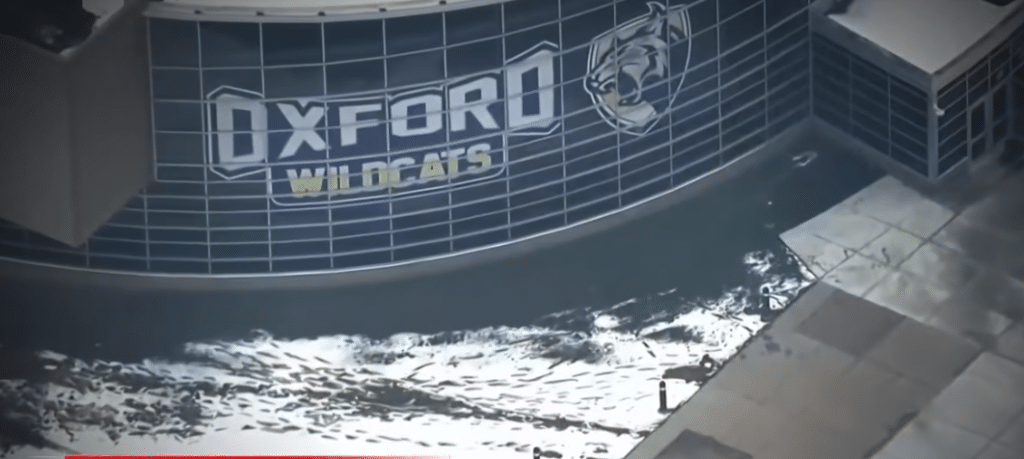 There is absolutely no reason why a student should bring a gun to school and take the lives of classmates. And parents, it may be hard to hear from teachers or counselors, or principals that your child is having a hard time and may need some kind of counseling or help. There is nothing wrong with needing help, it is not a weakness or even that you did something wrong. But hearing this and dismissing it and then something like this happens?! That's better than getting your kid some help?! It's not, it's negligence. No one should drop their child off at school and wonder whether or not they're going to come home to you. For four families in Michigan, their kids did not come home and never will. I hope the Crumbleys serve time, I hope they gain some kind of perspective on this in jail. May those teens rest in peace, you were taken far too soon.
Click here to read about how after the Florida school shooting, students had to wear clear backpacks to school.