Long holiday weekends seem to bring out the worst in people and how they choose to behave. Getting an extra day off is great, believe me, I'll take it anytime, but using the extra time to behave badly is not what we should be doing. Especially holidays where remembrance and honoring our deceased are and should be at the forefront of the day. Nevertheless, people will always behave badly no matter what.
Davidstow Moor in Cornwall is the site of an illegal rave that began last Friday, June 3rd, and continued through the weekend. It was supposed to come to an end yesterday but it is unclear at this time whether that is true or not. Cars are everywhere, streets are jammed, and the music goes on all day and night. Residents living in the area are fed up. The police have been called and they tried to break it up but the attendees were persistent. So, the police have been on barricade duty and that's about it.
Party Raves On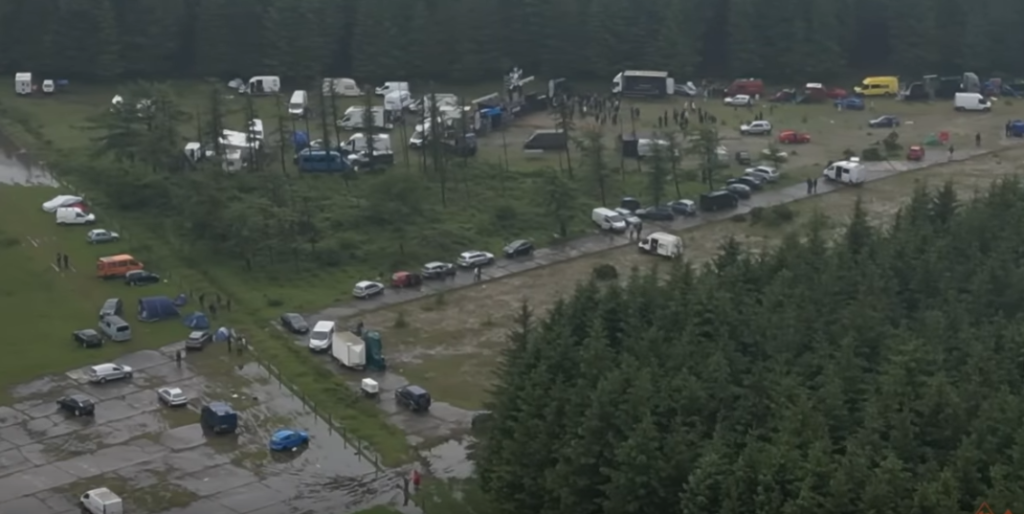 Naturally, residents are not happy about the lack of response. The party is in a field which is usually quiet and home to many animals. One woman had this to say about the animals:
"God help the poor animals up there, they must be terrified. Farmers live stock under threat, let alone their land. God knows what will be left up there once these ignorant selfish morons have left."

Helen Parkyn
Craig Martin, who runs a dog training company that uses this same area, had this to say that even though the rave cut in on his business, he's ready to help when it's over:
"I don't want our local community to see the mess left behind from this party, so I'll be up there on Monday with quad and trailer to collect rubbish."

Craig Martin
Police have this to say about their response and their future plans after the party is over:
"In the interest of public safety, we are asking anyone thinking about attending the event not to do so. I would like to reassure the local communities and wider public that we are taking this matter seriously and where appropriate, we will seek to action against those attending and running the event."

Police spokesperson
Seems like this could be a learning tool for the police and figure out how to stop these kinds of parties before they go on for days. Hopefully, they will do just that. As raves are going to continue, be popular, and evolve as time goes by.