Harvey Weinstein was recently convicted of rape and sexual assault in a Los Angeles court.
Weinstein was convicted of three counts of rape and sexual assault against four women, including "Jane Doe 1." Jane Doe 1 is a European model and actor who testified in the trial, alongside Jennifer Siebel Newsom, wife of California Governor Gavin Newsom.
The jury remained divided on two other accusations brought to attention in the court, including Seibel Newsom's. Weinstein also was acquitted of another allegation of sexual battery.
Weinstein's verdict comes after six weeks of trial, and nine days of deliberation by the jury. Five years after the #MeToo movement first brought Weinstein's crimes to light, Weinstein will be held accountable for serious allegations.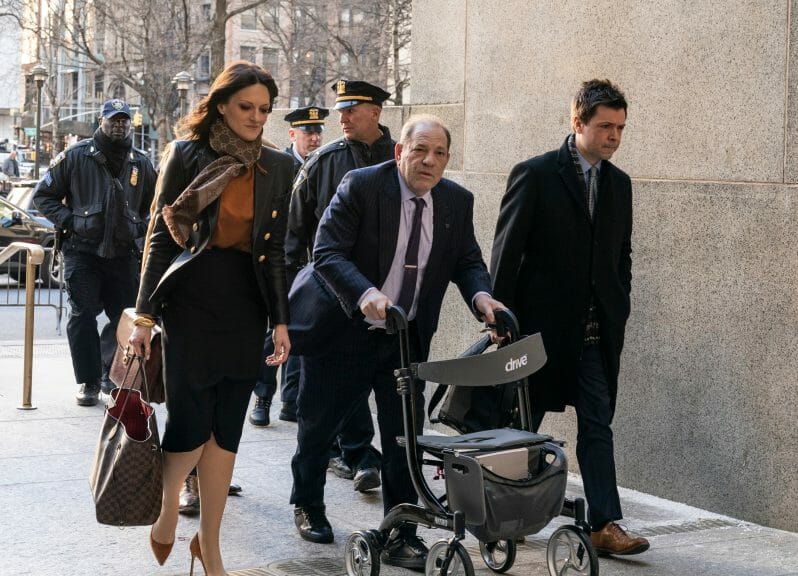 The most important courtroom decision, however, was the jury's decision to find Harvey Weinstein guilty on the charge of forcible rape. Many argue––if not hope––that this decision will confirm Weinstein's downfall as a former leader of Hollywood.
Weinstein's convictions tack on an additional 18-24 years to his current 23-year prison sentence, which he is serving after a 2020 criminal conviction in New York. At 70 years of age, the decision arrived at in Los Angles guarantees Weinstein will spend the remainder of his life incarcerated.
Jane Doe 1 delivered a powerful testimony recounting her experience with Weinstein during the 2013 Los Angeles Film Festival. Jane Doe 1 testified that Weinstein came to her hotel room. Weinstein forced her to perform oral sex for him, and then Weinstein forcibly raped her.
In her testimony, Jane Doe 1 recalled the emotional repercussions that have persisted in the years since as she has worked to survive and recover from the trauma he inflicted. The presiding judge adjourned court early on the day of Jane Doe 1's testimony because she was crying so heavily on the stand.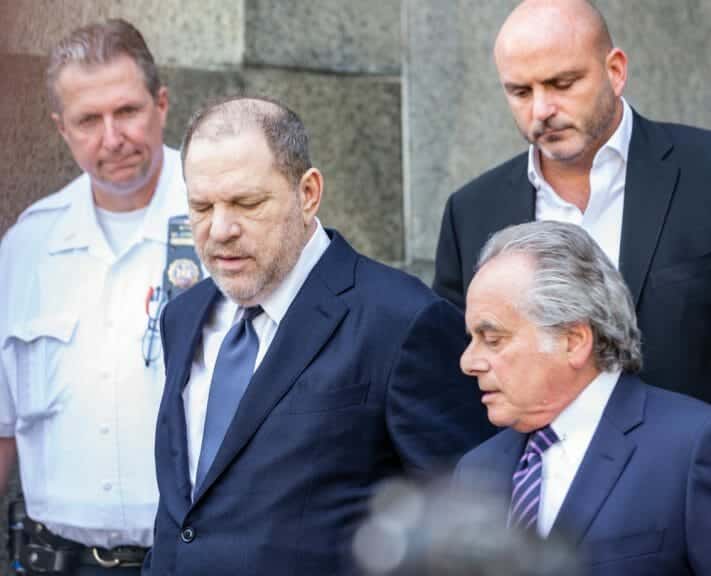 Weinstein's lawyers attempted to contradict Jane Doe 1's statement by providing social media images from the day following the alleged attack, in which Jane Doe 1 appeared happy and normal. The legal team argued Jane Doe 1's story was entirely fictional.
"Harvey Weinstein forever destroyed a part of me that night in 2013 and I will never get that back," Jane Doe 1 commented after the trial.
"The criminal trial was brutal and Weinstein's lawyers put me through to hell on the witness stand, but I knew I had to see this through to the end," Jane Doe 1 continued. "And I did."
Weinstein was convicted on all charges alleged by Jane Doe 1.
Weinstein's conviction on the count of forcible rape is widely celebrated as a victory. However, of the eight women that testified Weinstein raped or sexually assaulted them, Weinstein was only convicted on charges related to four women. The refusal of the jury to convict Weinstein for his crimes against two other women who testified comes as a great sadness for many.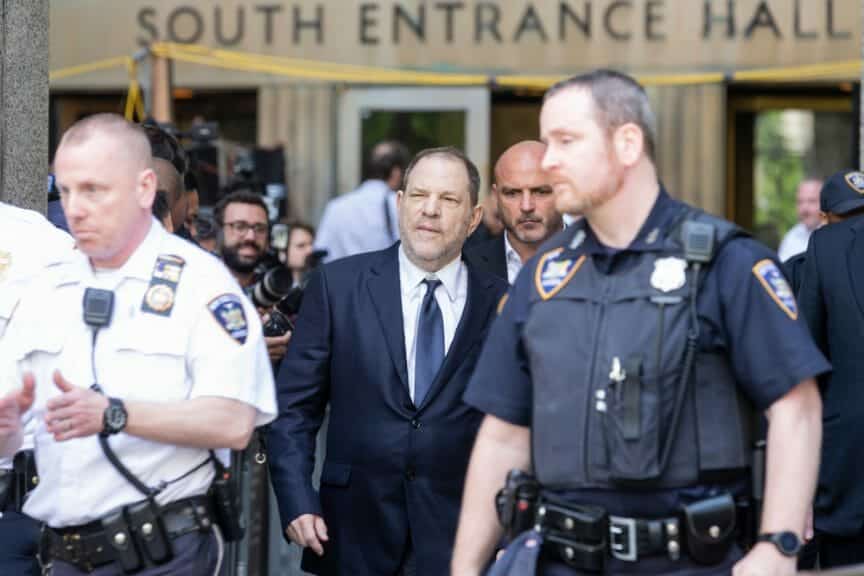 Moreover, the tactics used––and abused––in the courtroom relied on bullying to achieve their goals.
"Throughout the trial, Weinstein's lawyers used sexism, misogyny, and bullying tactics to intimidate, demean, and ridicule us survivors," Seibel Newsom revealed in a statement. "This trial was a stark reminder that we as a society have work to do."
Seibel Newsom testified that Weinstein raped and assaulted her in 2005 in a hotel during what was Weinstein advertised as a business meeting. In court, Seibel Newsom wept and called the attack "her worst nightmare." Weinstein's lawyers attempted to frame her testimony as an exaggeration. Weinstein's legal team argued Seibel Newsom and Weinstein's sexual encounter was entirely consensual. They called Seibel Newsom a "bimbo" trying to advance her career.
The jury did not arrive at a decision regarding Seibel Newsom's allegations, resulting in a mistrial.
More than 90 other women came forward since 2018's #MeToo movement to share their experiences of being harassed or assaulted by Weinstein.
Click here to read about the downfall of Twitter, tech and media mogul Elon Musk.