The western coast of Australia is currently experiencing a heat wave that is expected to spread clear across the country. Within the next week, 'the Land Down Under" is planning to surpass their record-high temperature of 50.7°C, or 123.26°F.
Back in January 2013, the highest temperature on record for Australia reached 40.3°C (104.54°F). According to the Australian Broadcasting Corporation (ABC), forecasts for this upcoming Wednesday and Thursday will exceed that by at least a degree. In other words, it's extremely likely that this record will be broken for consecutive days.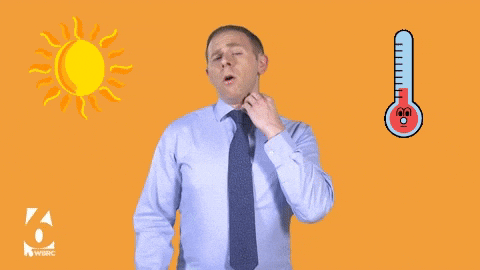 "We may see some places have their highest [overall] temperatures on record, particularly eastern New South Wales and the ACT on Saturday."

-Dr Trewin via ABC
THE HOTTEST DAY ON RECORD
Meteorologist at the BOM, Diana Eadie, told ABC that this weeks temperatures could very well exceed the record set way back in January of 1960. She said, "We will potentially see the hottest day on record across all of Australia".
Let's not forget that heat affects not only people, but wildlife too. Australia is home to many animals, such as kangaroos, koalas, and ostriches. Though ostriches, similar to camels, can survive in dry hot temperatures, many people chose to water these birds during heat waves to keep them cool.
For parts of western Australia and Queensland, officials have issued fire warnings in fear that these animals and their homes could be destroyed. Though some areas will be hotter than others, all of Australia will be sweating.

Keep this in mind next time you complain that sunny and 75°F is "too hot". With the extreme temperatures heading towards Australia in the week to come, it is important to know how to prepare for such situations. Click Here for tips on staying cool during the extreme hot heat.