Here's the only list you'll need for the best places to crash across the country.
#10 – Secluded Treehouse, Georgia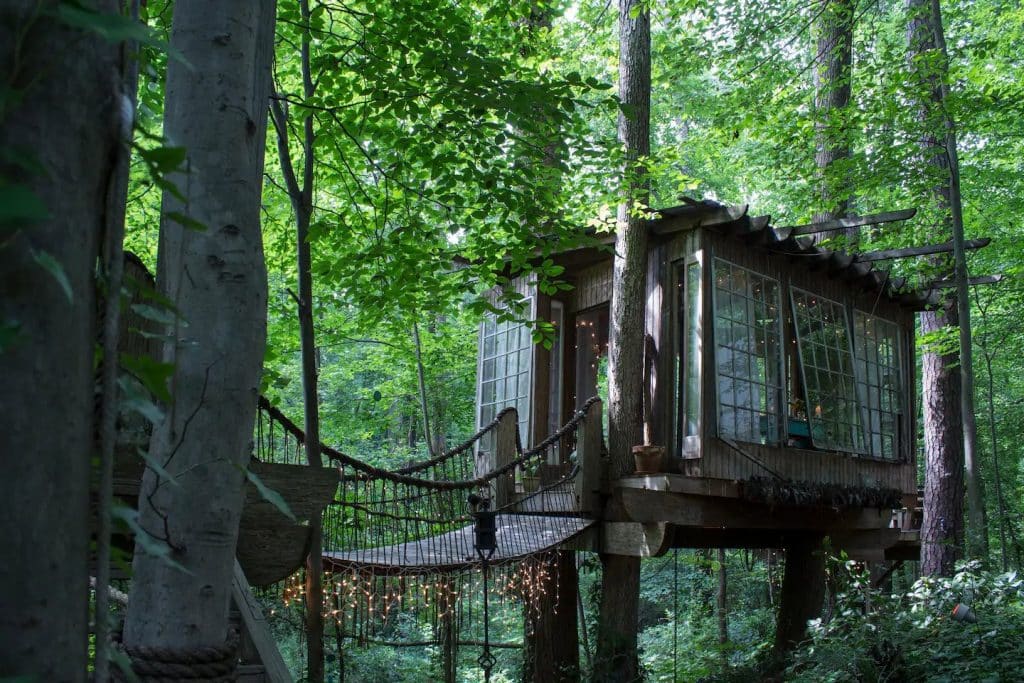 If you're travelling through rural Georgia and want to stay in a place your inner child would love, then this place is for you. This little tree-house provides you an authentic night in the beauty of nature while only being a few minutes away from Atlanta. Each house is separated by rope bridges while being tucked up high into the trees. Bring some bug spray, though!
#9 – Cholla Room, Arizona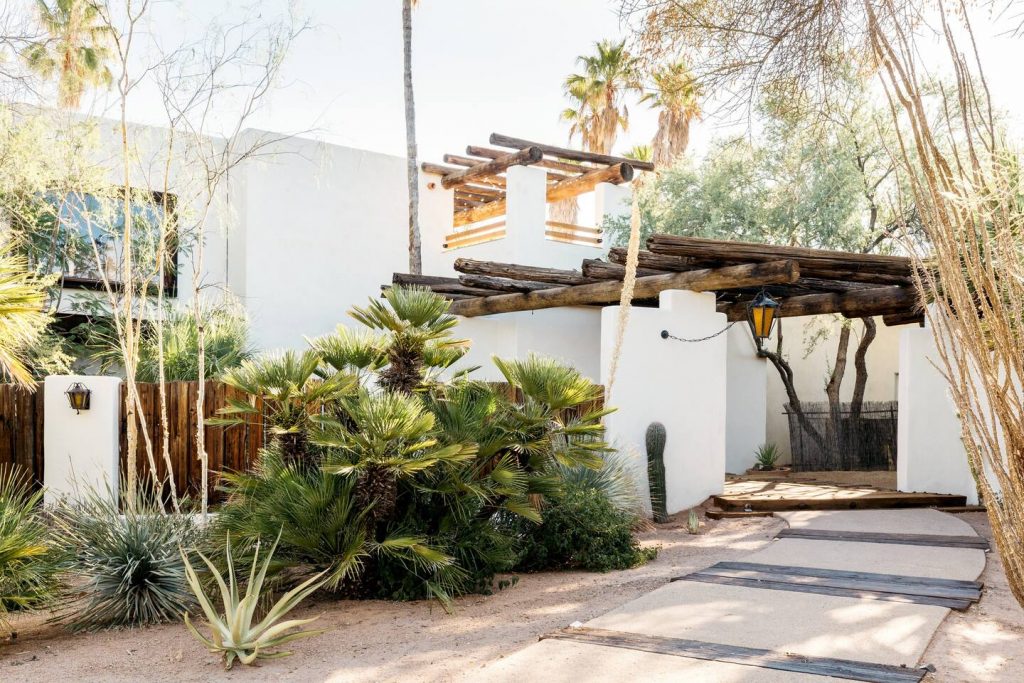 Tucked away in the Saguaro National Park of near Tuscon is 40 acres of paradise. This place is a cozy five suite inn that gives you an amazing view of the natural landscape. Cholla advertises itself as a space to "reflect, reset, and create" while surrounded by wildlife.
#8 – Underground Hygge, Washington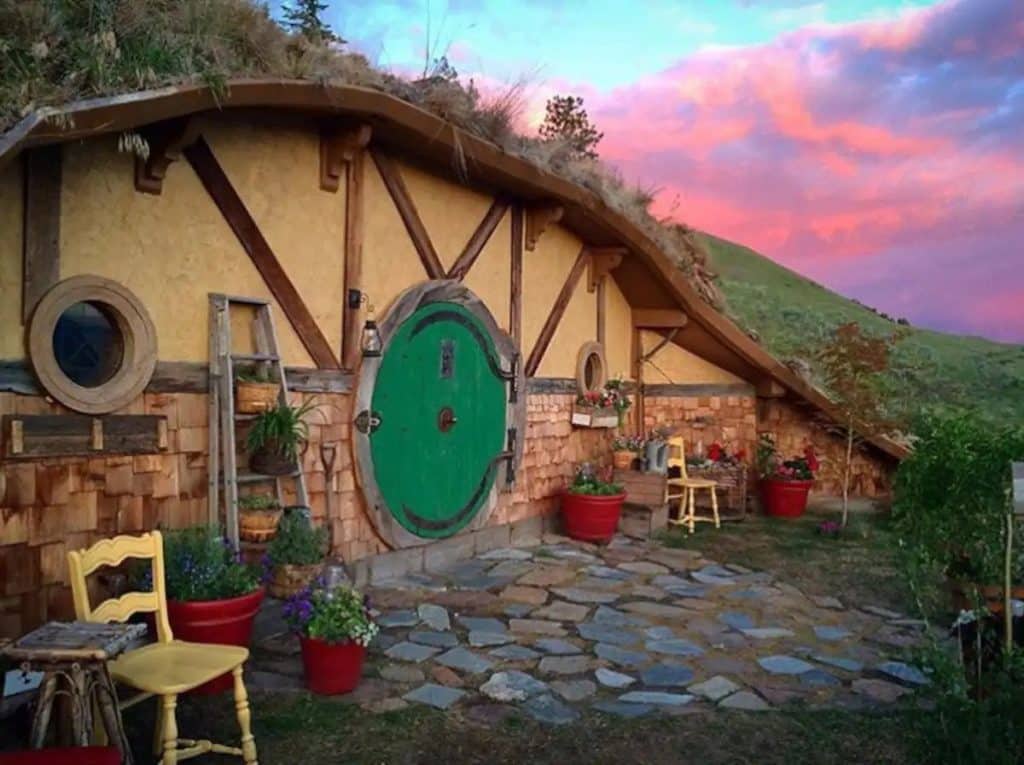 This fantasy-esque location is hidden away near the Columbia River Gorge mountainside of Orondo, Washington. The pacific northwest is known for it's natural beauty, and this place takes full advantage of that. But what makes this place really special is it's "Hobbit Hole", inspired by Biblo Baggins' home in The Shire from "The Lord of the Rings".
#7 – Sheep Wagon, Wyoming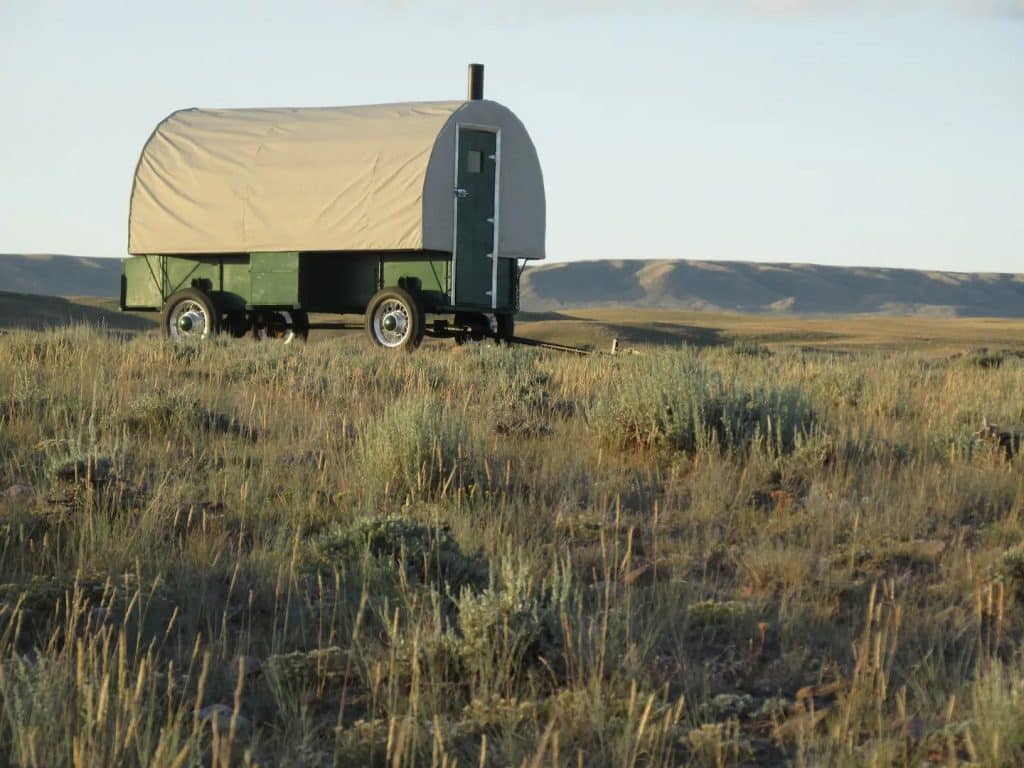 Ripped straight from the American frontier of old, this refurbished 1920's sheep wagon is an incredibly unique experience for anyone travelling through Wyoming. Located on a 30,000-acre ranch, this wagon is fully equipped with all the modern amenities you'd need while you hike, fish or stargaze at night.
#6 – The Houdini Estate, California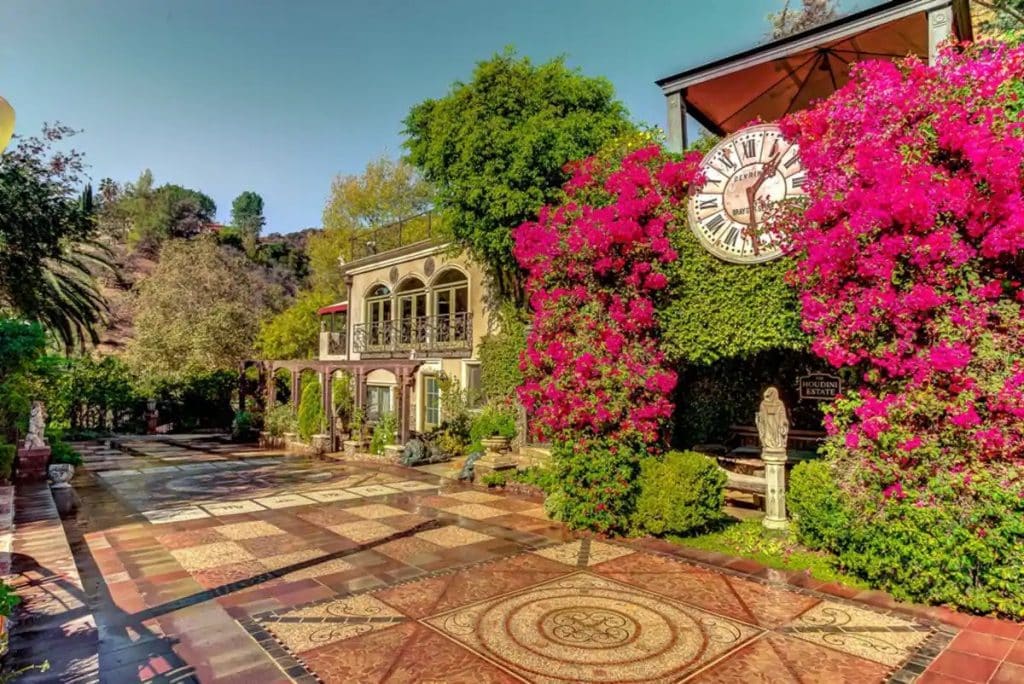 This is the actual L.A home of famous magician Harry Houdini, transformed into a magical airbnb. Aside from being gorgeous, the estate has lots to see and do. Centenary trees; romantic gardens; hidden passageways; intriguing artwork; seasonal flowers and a natural three-story waterfall are all available to enjoy. It's also right around the corner from Beverly Hills and Universal City. Houdini had good taste, that's for sure.
#5 – Beachfront Apartment, California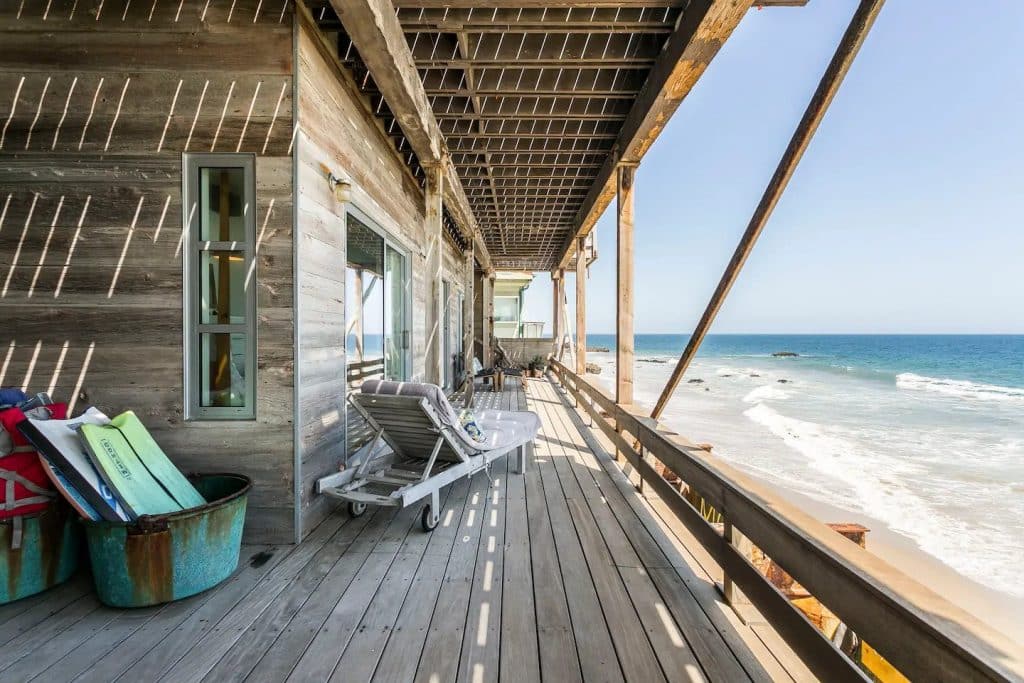 Malibu isn't just for the rich and famous… Well, it mostly is. But we can have a taste of luxury by staying at this beach side property. Named one of Conde Nast Traveler's Top 7 Airbnbs in Los Angeles, this location is placed right on the Pacific Ocean and has everything you'd need to relax.
#4 – Modern Cabin in the Woods, New York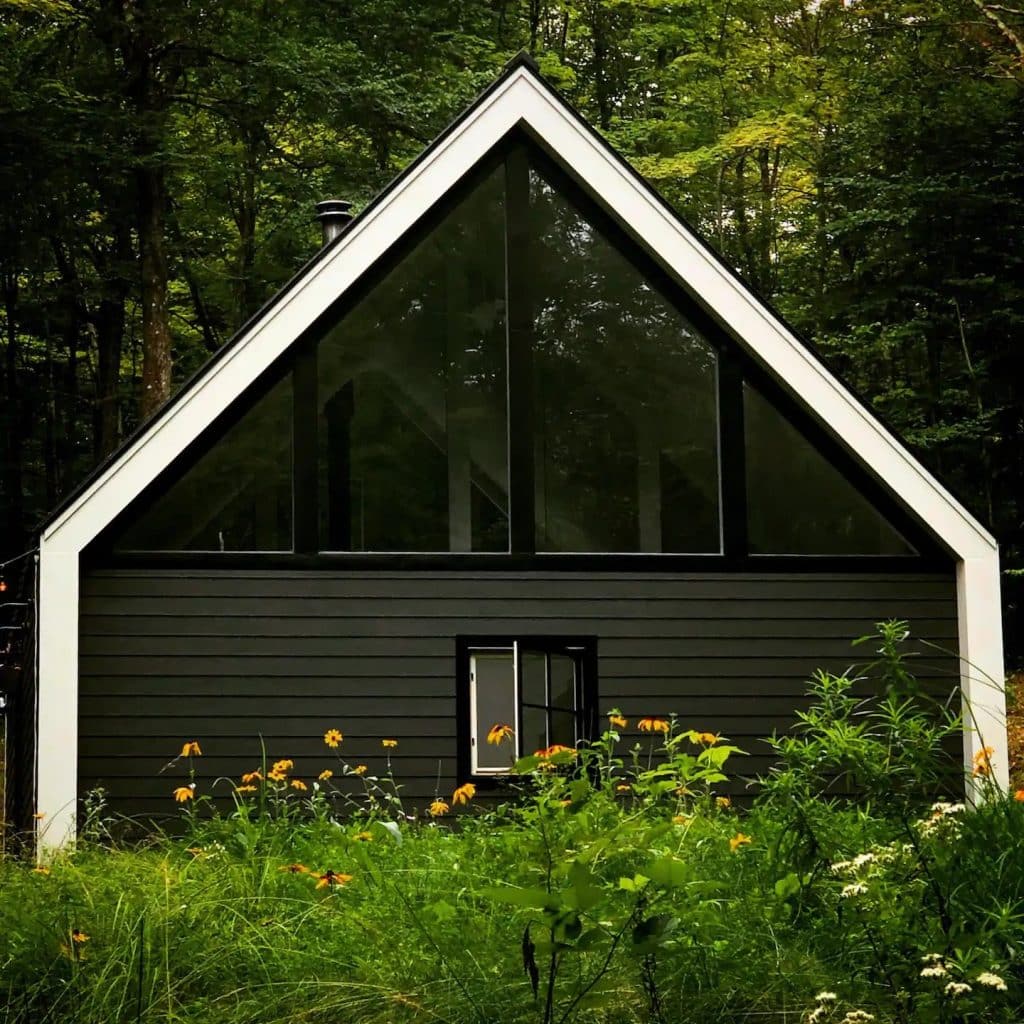 A little less flashy than some of the others on my list, this modern cabin in the woods is an incredibly cozy little hideaway in Red Hook, NY. Designed with passive glass and wood, it's a sleek and sheen haven with tons of bonus features including a soaking egg tub, hot tub and fire pits.
#3 – Silo Studio Cottage, Massachusetts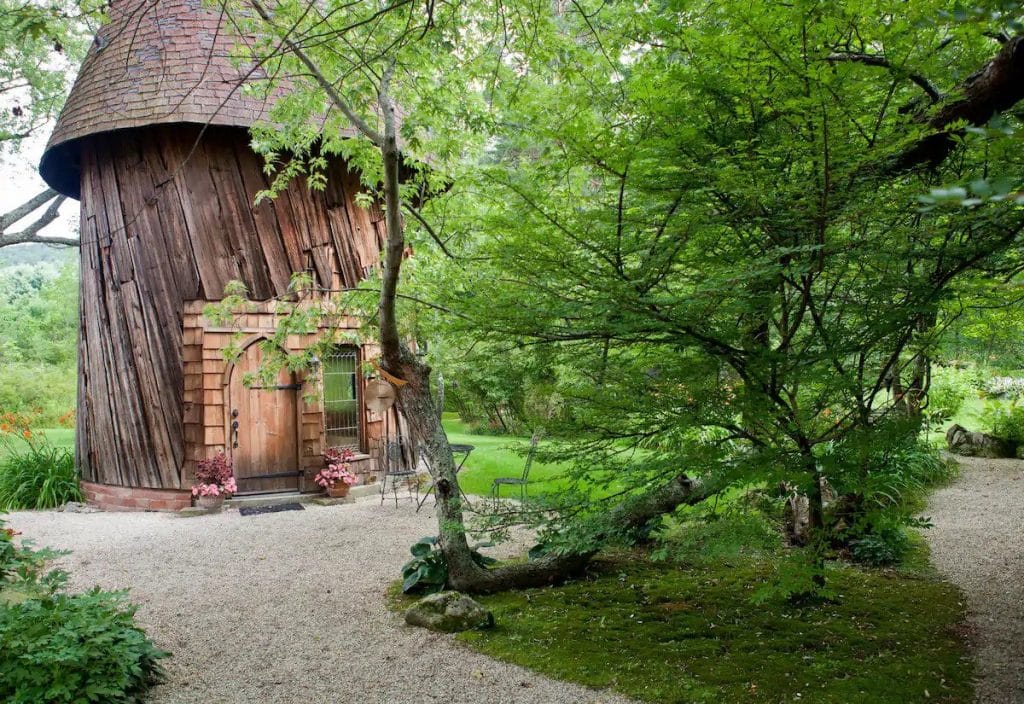 A 'charming and romantic' located within the Santarella Estate of Western Massachusetts. Originally owned by famous sculptor Henry Hudson Kitson as a summer studio, it's been repurposed as a fascinating cottage for visors. The two-story, 35-foot high silo is really a one-of-a-kind experience.
#2 – Joshua Tree Desert Dome, California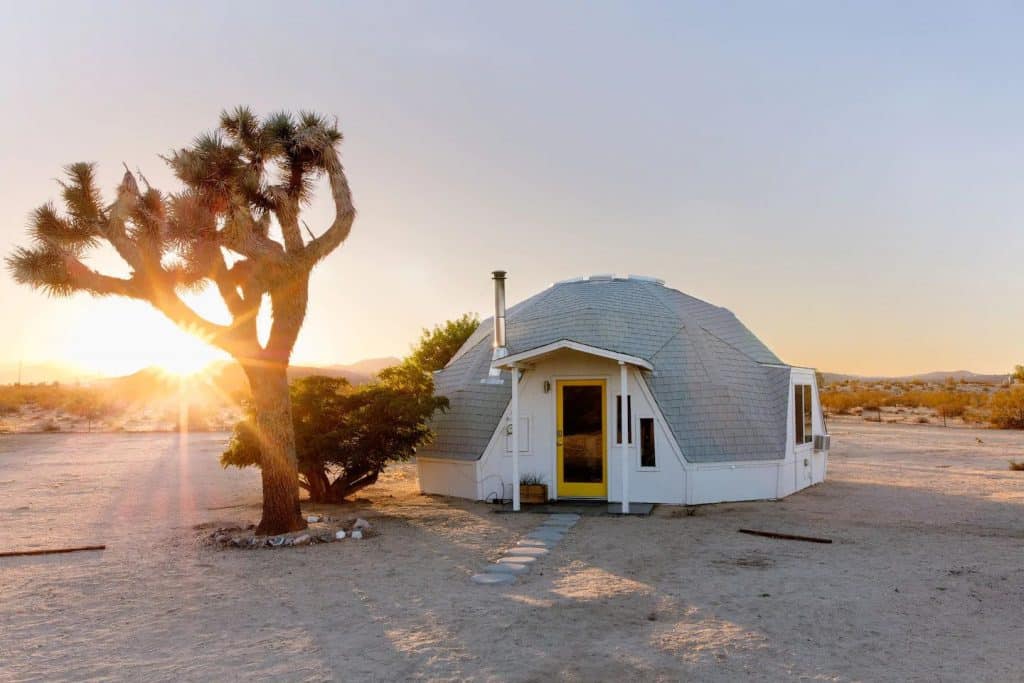 Go find yourself out in the desert of Joshua Tree while living in a weirdly inciting bohemian-dome. Fully decked in amenities and hand-crafted accessories, this location is a unbeatable way to escape from everyday life and embrace the spirituality of the desert.
#1 – The Manhattan Oasis, New York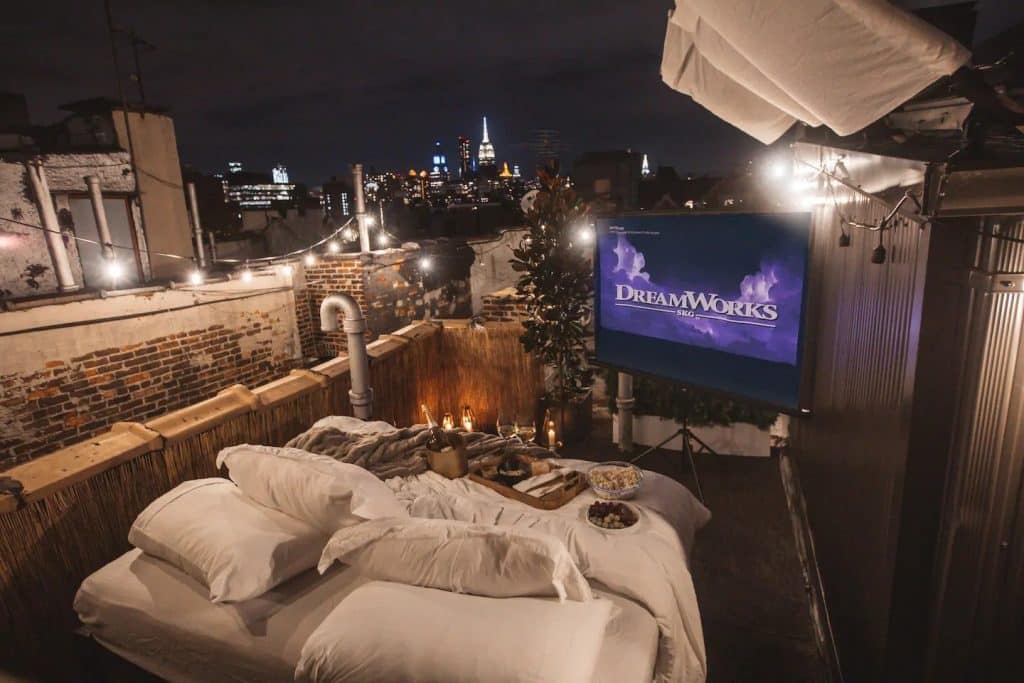 This is the best airbnb in New York City, which arguably makes it the best in the country. The Manhattan Oasis is a designer NYC penthouse apartment with a private rooftop terrace, located in the heart of Manhattan. A place like this allows you to really experience NYC in a way that a nice hotel can't, it's authentic. I can guarantee the next time I'm in the city this is a place I'll be checking out.
Airbnb's are slowly but surely replacing hotels at the best way to travel, giving people reasonable prices for unbelievable experiences. The covid pandemic may be limiting our ability/willingness to travel but it's nice to know that once the world is back to normal these places will be waiting for us. While it wasn't on my list, if you want to see an airbnb that's a little more unique check out how the last Blockbuster in the world was turned into one.
Featured image from Airbnb